Casablanca Online's DSNG Fleet Jumps to HEVC Encoding with ATEME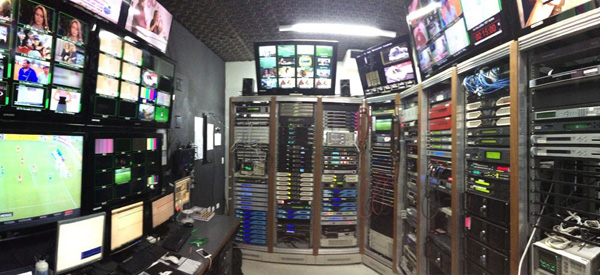 Casablanca Online, a major video service provider for live broadcasting in Brazil, has upgraded its DSNG fleet (digital satellite news gathering) for national and international clients to increase speed, signal quality and accommodate modern specifications and functionality. The company custom-builds complete, integrated systems for production, signal reception/transmission and content distribution in high quality SD, HD and 4K for broadcast and other platforms including satellite, fibre and IP.

Casablanca invested in ATEME's Kyrion encoders and decoders to bring the fleet up to date. Already a customer of ATEME for some time, Casablanca Online particularly wanted to upgrade its contribution systems to include HEVC encoding as part of the DSNG fleet, and chose ATEME again. They had used ATEME encoders and decoders to cover carnival celebrations from Salvador and Rio in 2013, the World Cup in 2014, the 2015 Copa America in Chile and the Rio Olympics 2016 in Brazil.
The Kyrion encoder/decoder outputs baseband video quality at minimum bitrates using ATEME's fifth generation STREAM compression engine. It has been designed for contribution over satellite and IP networks, booting up rapidly and maintaining very low latency with ABR output.

"Casablanca Online is committed to the design of tailor-made, exclusive systems for customers. We differentiate ourselves through continuously assessing new innovations, and for that reason considered ATEME again for their developments in broadcast," said Alex Pimentel, general manager at Casablanca Online.
"ATEME's current implementations of the MPEG-2, MPEG-4 AVC/H.264 and HEVC/H.265 codecs were another reason we were keen to work alongside them. The company's Kyrion systems meet market demand in terms of latency, modulation and bandwidth savings. For example, HEVC encoding paired with DVB-S2X can produce substantial efficiency savings. We are now able to take advantage of better video compression with less bandwidth, while also improving the video quality in terms of resolution, contrast and colour."
The Kyrion DR5000 encodes and decodes SD/HD/UHD HEVC, H264 and MPEG2 in 10-bit 4:2:2 quality. It has an ultra-low latency mode and a DVB-Common Interface option for compatibility. The support for the ARQ (automatic repeat request) protocol for error control integrated into the Kyrion encoder/decoder, will enable direct contribution over the internet. It performs confidence monitoring on audio/video inputs and service filtering with remuxed output, and uses ATEME's UHDLOCK synchronization for 4K H264 reception.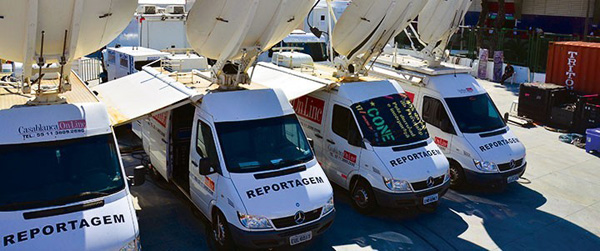 Kyrion DR5000's ability to demodulate DVB-S2X is significant. DVB-S2X is an extension of the existing DVB-S2 standard, made to improve performance and functionality for the core applications of DVB-S2 including contribution, Direct to Home (DTH), VSAT and DSNG, as in the Casablanca case. It also extends the operational range to cover mobile applications and other new markets. For VSAT, S2X opens the possibility of supporting future broadband interactive networks that may improve capacity and flexibility for broadband interactive satellite networks. Relevant updates for DTH are bonding of up to three satellite channels, supporting higher aggregate data rates and allowing high rate services such as UHD.
A finer granularity of modulation and new forward error correction (FEC) options in DVB-S2x allows operators and distributors more flexibility. For DSNG, the higher efficiency modulation schemes reach greater transmission rates over a given bandwidth. Also, DVB-S2X was introduced at the same time as HEVC video coding and, as mentioned, it is already expected that new satellite receivers would combine the two systems to make delivery of UHD services more efficient. www.ateme.com