CJ PowerCast Korea Migrates Channel Playout to Grass Valley iTX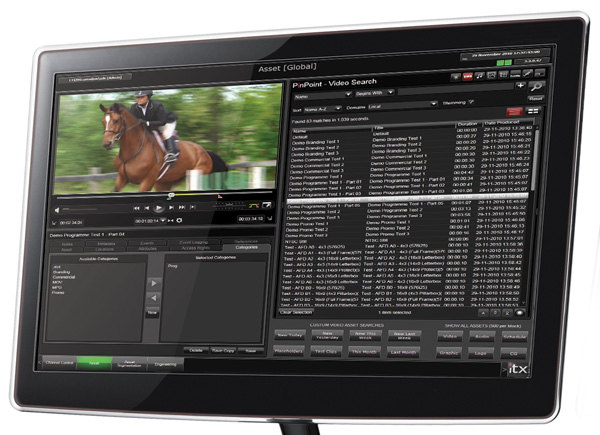 CJ PowerCast (CJP) handles digital broadcasting services ranging from digital content management and creation, to broadcast and audio playout across varying numbers of channels in South Korea. Because smooth content playout is especially important to their customers and viewers, CJP looked for a system with a relatively straightforward workflow that would integrate all of the core playout functions in one set-up.
They chose the Grass Valley iTX integrated playout platform, the iTX Appliance 2+, which integrates ingest, quality control, content management, archiving, traffic interface, audio/video processing, graphics/subtitling, transmission control, transcoding and monitoring. This level of integration helps them scale more easily and keep the cost of ownership low through automation and simpler operation. The platform supports HD/SD simulcast as well, with independent processing of both outputs, including independent graphics.
New Demand for UHD Playout
The iTX Appliance 2+ hardware runs on Grass Valley's iTX 2.12 software version, which meets new demand for UHD playout. The company's Vertigo graphics option is now available in UHD, and the secondary record option supporting live event capture without a separate record port, has been upgraded to capture UHD in a single file. The Vertigo XG graphics processor is a HD/SD character generator that performs real-time rendering and plays out unlimited layers of animated and dynamically updated text.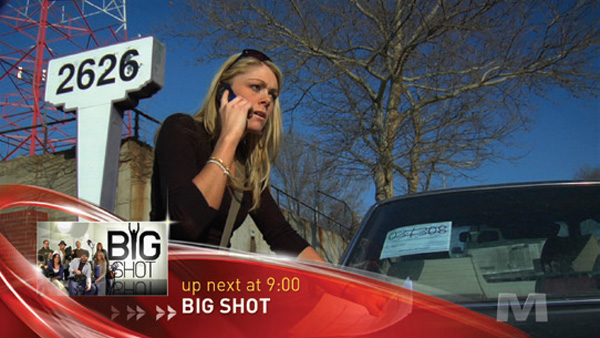 With iTX, broadcasters also have the flexibility to launch new services only by adding a software license. When combined with the platform's ability to play more than 25 file formats natively on the same playlist - including the recently certified Apple ProRes - no additional media processing workflows are required. In this way, as CJP adds new clients and new channels, and as new formats emerge, the iTX system will also evolve and grow with fairly predictable efficiency.
For more integration and workflow options, CJP also added Densité HCO-3901-4K, KMX-4911 Kaleido multiviewer and the NVISION 8144 router to its facility. Densité HCO-3901-4K can manage four 3G SDI streams – that is, a quad-link - at once to distribute a 4K UHD signal with a single point of control. The NVISION 8144 144 x 144 8RU integrates audio processing and cable management in a single-frame router.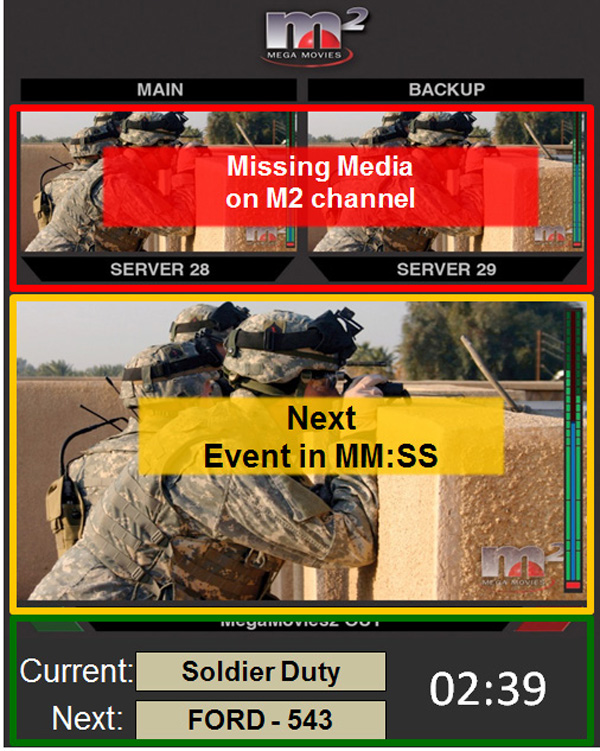 The KMX-4911 multiviewer needs relatively few cables between the multiviewer and the router, to save on cost and weight, and is tightly integrated within GV Node, an edge routing and IP processing node for broadcast that supports IP and SDI workflows with accurate switching - including Kaleido multiviewing - for live production and playout. Kaleido integration publishes real-time playlist data to the multiviewer to anticipate potential transmission errors by operators and locate faults.
Automation and Expansion
As well as saving space, the new system will also help reduce operating expenses and capital expenditure due to its simplicity and automation, as mentioned, including automated QC and media and metadata ingest. With plans to move to a new facility in the next couple of years, the company is thinking ahead in purchasing other integrated systems, like those described above, that will fit into limited spaces. Presently, CJP plans to launch 15 channels with iTX initially and expand the migration in the coming year.
Regarding the future, iTX suits broadcasters who are aiming to migrate to IP, with its support for SMPTE ST 2022-2 MPEG-2 and H.264 compressed IP outputs plus simultaneous SDI playout. iTX can mix IP (both SMPTE ST 2022-2 and 2022-6) and HD-SDI live inputs, using back-to-back IP and SDI clips, making it possible to introduce IP feeds into a baseband system. www.grassvalley.com