Evertz Promotes 4K with DreamCatcher and ASPEN HEVC Encoder
Evertz has been working to promote 4K for broadcast, and has launched the first software defined, hardware-accelerated encoder built with support for ASPEN inputs/outputs and 4K HEVC encoding, the 3482TXE. Evertz was also present at Super Bowl 50, where their Dreamcatcher replay systems delivered 4K sequences to the LED video boards at Levi's Stadium.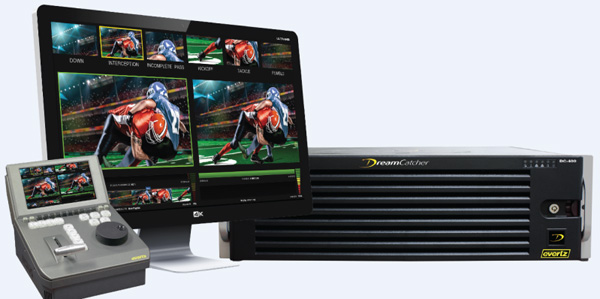 Throughout Super Bowl 50, seven 6-input x 1-output Evertz 4K DreamCatcher replay and IP infrastructure systems were deployed as a major component of the stadium's 4K broadcast configuration, set up by Van Wagner Sports and Entertainment Productions. 4K UHD content was captured from existing in-house cameras and delivered from the SSCBS truck via 10GbE infrastructure.
Three of the systems were 10GbE Double Density DreamCatcher-458D devices, networked together - the DreamCatcher 400 series supports network streaming of live content over its own 10GB/s infrastructure. The devices have a customizable built-in multiviewer with a mosaic to view, play and composite multiple, synchronized angles simultaneously with 2, 3 and 4-box layouts.
DreamCatcher includes editing tools with a timeline specifically for taking advantage of 4K video to produce UltraHD 4K replays, including point-to-zoom, two-point zooms and tracking of plays. For example, where the action is captured at high frame rates, the editor can zoom in to multiple points and freeze the frame at critical moments.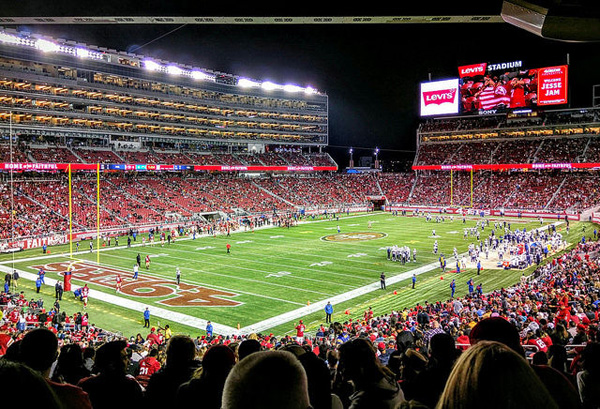 Sean Rainey, a freelance replay operator at Super Bowl 50, said, "Working with DreamCatcher gave me the opportunity to apply my expertise at one of the biggest sporting events of the year, and show fans what they really want to see. Before Super Bowl 50, I had only worked on 4K machines that had two inputs, so being able to control six angles gave me four more views to work with. Using Play Tracker for Zoom, I created a keyframe sequence to isolate one of the linebackers and track his movements throughout the play." The Play Tracker engine makes it possible to zoom in very close and meanwhile keep all of the action in view.
Software Defined Encoder - ASPEN I/O and 4K HEVC encoding
Evertz has also launched the new 3482TXE software defined, hardware-accelerated encoder, the first encoder built with support for ASPEN inputs/outputs and 4K HEVC encoding. ASPEN, for Adaptive Sample Picture Encapsulation, is a standards-based, open format that moves uncompressed Ultra HD, 3G, HD and SD signals over MPEG-2 transport streams.

Evertz says that as more facilities are starting to migrate to an all-IP infrastructure, encoders that are able to support uncompressed inputs over IP are essential. ASPEN creates a framework for transporting separated video, audio and metadata as independent IP multicast streams.
Comprising an all-software protocol stack with very specific hardware acceleration, the 3482TXE outputs video at a quality and density as high as possible without compromising flexibility, which is important at this time when systems and products are not yet finalized. Abdullah Merei, Product Manager Compression Systems at Evertz noted that because 4K/UHD distribution is still in its early stages, a software defined product will be more able to take advantage of High Dynamic Range, for example, as development continues. www.evertz.com