Train Converts and Controls Live Video Displays with Teranex AV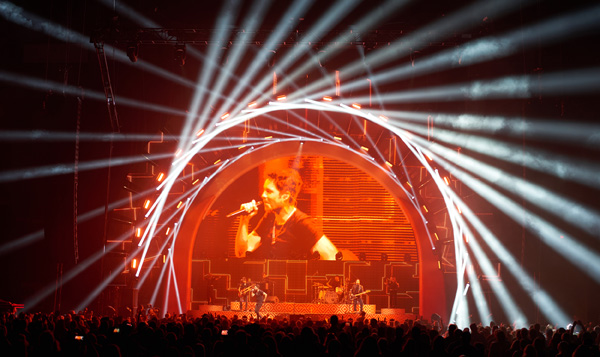 Since first reaching the Billboard Hot 100 chart in 1998 with their song 'Meet Virginia', American pop rock band Train has remained popular across the country with hits including 'Drops of Jupiter (Tell Me)', 'Calling All Angels' and 'Hey, Soul Sister'. To promote their latest album titled 'A Girl, a Bottle, a Boat', the band took off on the 2017 'Play That Song' concert tour along with opening acts O.A.R. and Natasha Bedingfield. The tour began in May in Las Vegas and ended in October in Northern Ireland.
So Midwest from Chicago handled the tour's production design, which featured a video wall as part of the stage show. The production team, led by production designer Robb Jibson, needed to convert a single 4K HDMI signal from their D3 media server and output four discreet 1080 SDI signals to display across the screen. D3 software-on-hardware servers, made by disguise in the UK, are well known for their ability to handle dynamic, responsive, extreme format content in live settings. The Blackmagic Design Teranex AV standards converter was used for the conversions.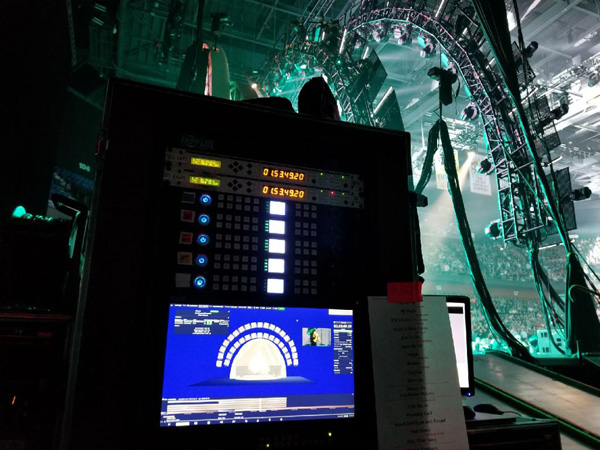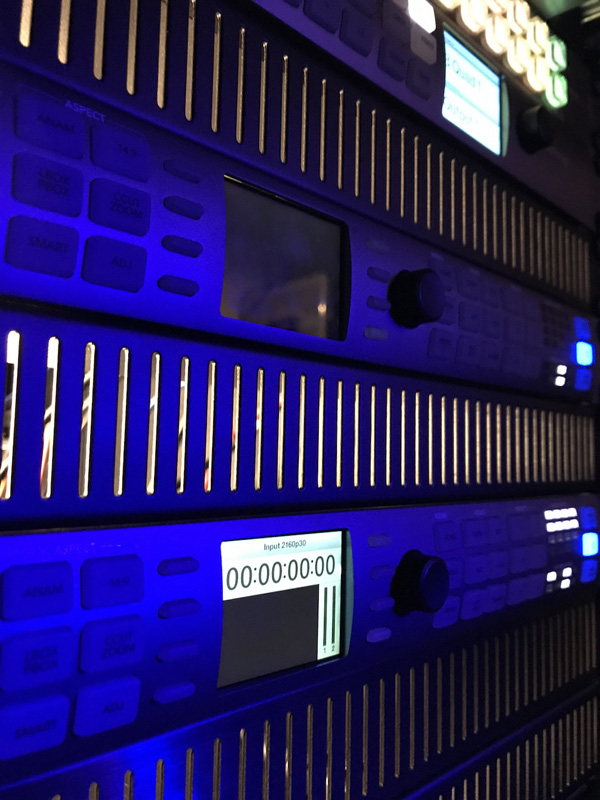 Robb said, "Previously, we have used separate converters for this kind of work, but one of the persistent problems we've had with that approach is that a computer has to clock the outputs - trying to get four individual boxes to sync different outputs with the same frame rate and refresh rate was a constant challenge.
"Now that we're able to generate one output from all four sources, we can send a lot more pixels, all in sync, and if we're playing back one clip across a lot of different surfaces, all the information arrives at the same time. The low latency of the Teranex AV is a huge benefit in achieving this sync, especially in a concert setting because it meant the musicians could be projected onto screens completely synchronised with their live performance. " The full workflow involved feeding two outputs from the Teranex AV into a Videohub CleanSwitch 12x12, with Videohub Smart Control.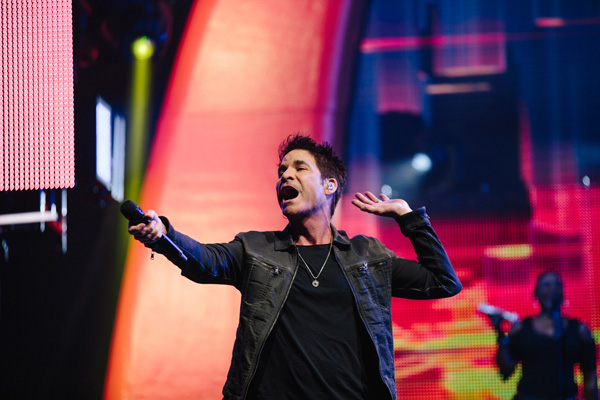 Video Hub is a mixed format router with visual routing and built-in video monitoring. The CleanSwitch version includes resynchronization on each input. The router automatically re times all inputs to support precise switching between router cross points. Smart Control is a very compact 1RU panel, built to control the Videohub over an existing ethernet network. All 40 buttons are customizable and can be set to any cross point, controlling video routing to multiple decks and monitors from the one panel while switching video sources quickly using a direct routing style.
A backup D3 media server and backup Teranex AV were also fed into the CleanSwitch so that in the event of a failure, the Videohub Smart Control would trigger a macro command to switch the CleanSwitch to the other inputs. Robb also used three inputs on the Teranex AV as a distribution amplifier for the cameras, so that the media server only saw one input, while the team kept four input options. The Videohub Smart Control also allowed the team to look at different camera angles while setting up and to test the configuration to make sure all four inputs were present.
The team used several HyperDeck Studio Pro decks for recording and playing back commercials in between sets, as well as a SmartView Duo to monitor video backstage as it was happening onstage. Robb also implemented an UltraStudio 4K capture and playback device as an input and output box to see pre-rendered content live in the media server prior to having to render its final comps.
Monitoring was an important element of the project. "We used to make content, export it to a file and then load the file on a separate computer for playback to see how it was going to look," said Robb. "But we never fully saw how it was going to look until we got into the venues, which were all different. We realized we could use a D3 stage visualizer with an UltraStudio 4K as an input and be able to see how our edits looked live as we were making them. We made the UltraStudio 4K a secondary display from our computer. This saved us the process of rendering time and file transfer."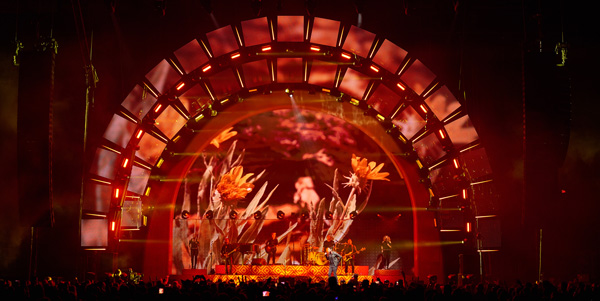 "The speed and visibility that Blackmagic Design gear has afforded us have made a huge difference in many parts of our workflow. In a concert tour environment where you're on the move every day, setting up in a new place each night, any time you can save along the way is a big help." www.blackmagicdesign.com