Israel's Public Broadcaster Automates Playout with Pebble Beach Marina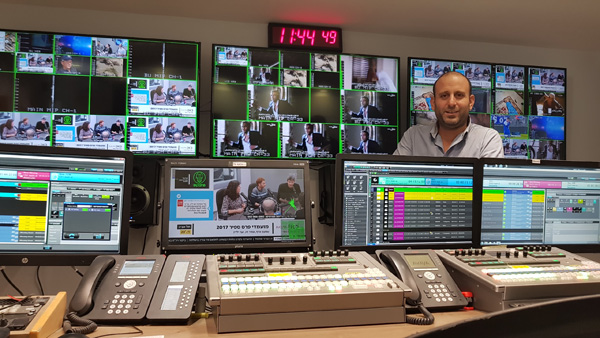 Located in Jerusalem, the Israeli Public Broadcasting Corporation (IPBC), also known and branded as Kan, was established as a public corporation and involves an initiative to re-equip, re-staff and establish new working practices. The team at Kan looked for a turnkey system supplied from a single vendor and eventally chose systems integrator AVCOM to deliver the project. A Pebble Beach reseller, AVCOM incorporated Pebble's Marina system for station automation, content management and control of redundancy and failover systems.
As well as news and current affairs, Kan will commission and acquire documentary and fictional programing to be broadcast via several channels - a central TV channel, a children's TV channel, an Arabic speaking TV channel, plus various radio stations. The three main TV channels will include complete redundancy, yielding a total of six channels and associated transmission chains. Marina will also be used to control those redundant components.
The principal system designer at AVCOM Tsachi Korner said the Marina automation system's flexibility and reliability led them to specify it as the central hub of the Kan playout chain, but also because of its ability to interface to and control a wide range of products in the playout chain in a simple, efficient way. A KLH traffic system supplies the schedule and, meanwhile, Marina controls and integrates with Harmonic video servers, Vizrt media asset management, Oracle DIVArchive content storage management, a Evertz EQX routing system, Vizrt broadcast graphics, Cavena subtitling and Isilon nearline storage.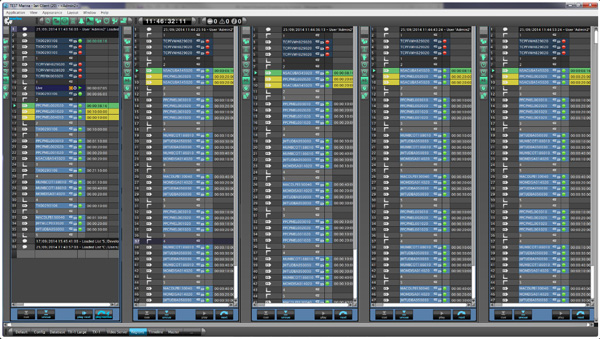 Marina has native API device control for close integration with content management systems for file-based workflows and direct nearline and data tape library archive control. It is Unicode compliant so that the entire user interface can be localized in any language. Relying on software development, Marina uses standard hardware without installation on bespoke systems, and performs well on hybrid combinations of new and legacy devices found in typical media facilities. Regarding redundancy, constant synchronisation with disaster recovery applications and remote devices helps protect system integrity.
Furthermore, Pebble Beach's previous generation automation system Neptune was successfully deployed for many years at IBA, so the Kan playout pipeline was familiar to operators and engineers. "We chose AVCOM and Pebble Beach System's Marina for the Kan installation because of their proven track record and ability deliver to our standards," said Elad Harel, head of playout system at IPBC. "The Marina system is very easy for our operators to control, in part due to their familiarity with previous generation of Pebble automation systems." www.pebble.tv