DTC Domo Makes Wireless UHD/HDR a Reality for Live Broadcast and More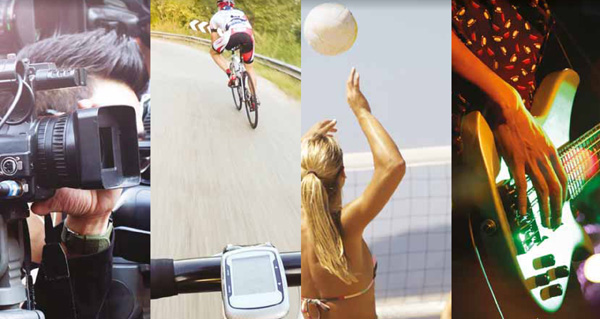 According to DTC Domo Broadcast, the accelerating demand for UHD and HDR video has until recently been held back by the limited ability of wireless-equipped cameras to transmit the associated large volumes of raw data. That shortcoming has also limited the suitability of the format and the cameras for covering live sport, events and news in 4K.
However, by taking advantage of the highly efficient, very low delay HEVC SD, HD and 4K encoding built into the DTC Domo AEON-TX transmitter, operators in nearly any wireless application can now transmit 4K UHD video formats up to and including 2160p60.
Further Applications
JP Delport, DTC Domo's vice president of Broadcast Sales, said, "Further to 4K UHD and HDR capabilities, AEON-TX can reduce bandwidth costs substantially without affecting quality. Its connectivity options will also keep their value into the future. By implementing our software defined functionality inside the unit, not only can we transmit 4K over a DVB-T link but also receive packets from IP links."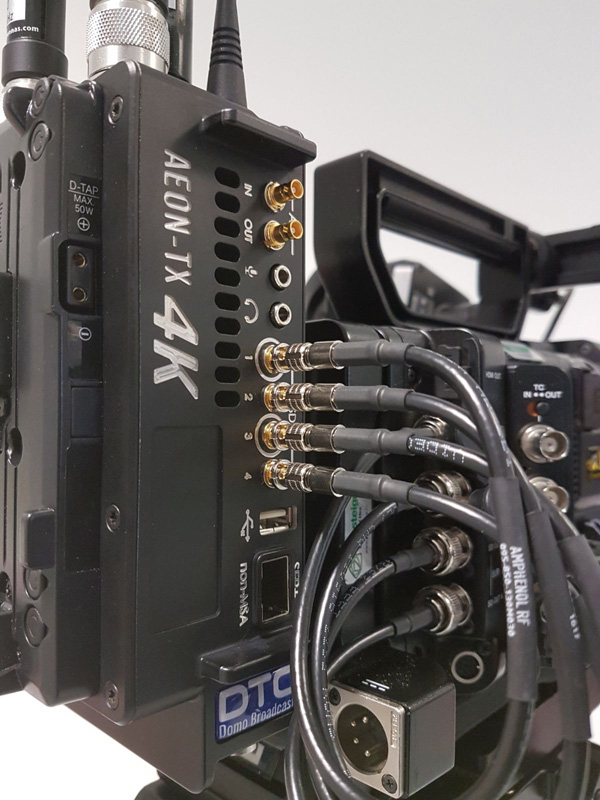 The unit includes integrated return channels for bi-directional IP connectivity and low-bandwidth telemetry, allowing IP-based camera control, supporting future development for a return video system and talk-back, and adding to the useability of 4K as a service. The transmitter incorporates industry standard DVB-T modulation for compatibility with existing systems, as well as DTC's proprietary UMVL modulation for especially high frequency and/or high speed performance.
As an onboard system, the AEON-TX has 4x 3G HD-SDI inputs - accepting 4K or other formats according to the application – which can considerably reduce the amount of equipment needed in a race car, for example, or on a motorbike, while supporting consistent video quality.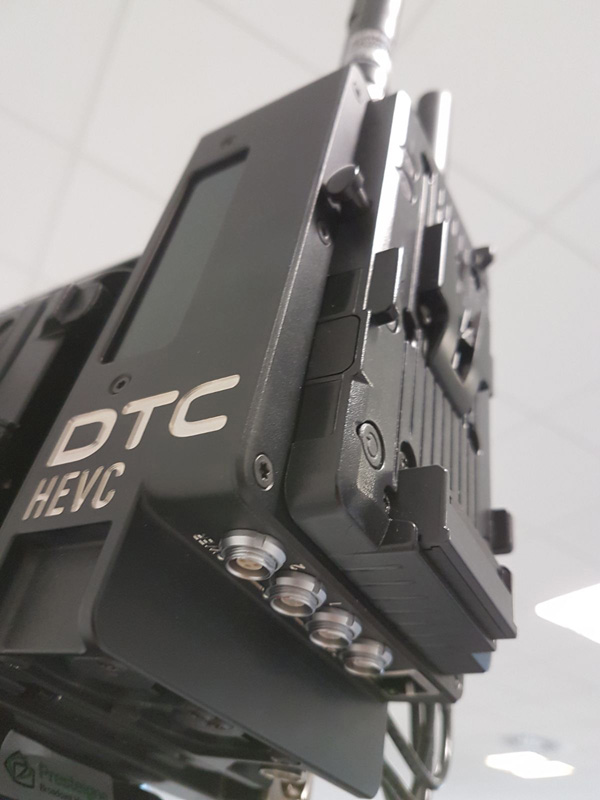 Live 4K-over-RF Broadcast for Arena TV
In early December 2017, DTC Domo and VideoSys Broadcast worked together on a live broadcast for Arena TV, building one the first ultra-low delay wireless 4K camera transmitter systems to be used for such an application. Arena TV's team deployed Domo Broadcast's AEON-TX 4K transmitter combined with a camera control and fibre system designed and supplied by VideoSys to help broadcast a Premier League match between Arsenal and Manchester United at Emirates Stadium in London.
The 4K wireless system was based on a Sony PXW-Z450 camera, which records and outputs 4K UHD (3840x2160p50/59.94) video. Owing to the efficiency and low latency of the HEVC 4K encoding built into the AEON-TX, Arena TV operators successfully captured the live football action wirelessly in native 4K UHD video format for the first time.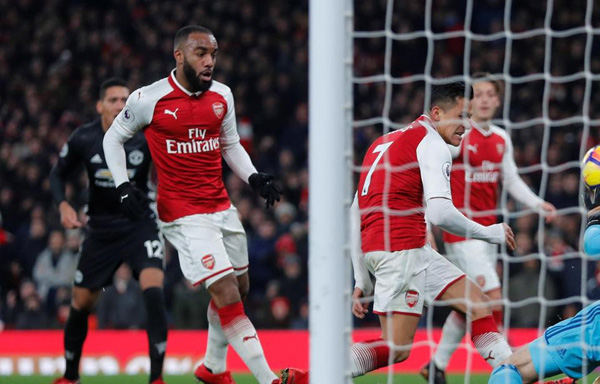 "Set up and installation of the Domo Broadcast AEON-TX and VideoSys control are just like a normal RF camera, except the system transmits 4K," said Adam Klink, General Engineering Manager for Arena. "We have been looking out for a true 4K wireless system for a while now. Finally it looks as if we have a product that surpasses our expectations."
VideoSys Sales Manager Alistair Horne said, "We had tested the system at a previous Premier League match in November. That experience gave us the confidence to deploy it live for the first time at Emirates Stadium in December where it, again, performed exactly as expected."
The AEON-TX was first shown at IBC 2017 and started shipping in December. DTC Domo Broadcast is next showing the transmitter at CABSAT 2018 at the Dubai World Trade Centre from 14 to 16 January 2018. www.domobroadcast.tv