Scripps Networks Shifts 3D Renders to AWS Cloud with Thinkbox Deadline
Scripps Network Interactive develops lifestyle content for distribution through TV, digital and emerging platforms. Its brands include HGTV, DIY Network, Food Network, Cooking Channel and Travel Channel, which all together attract more than 190 million viewers per month. Based in Knoxville, Tennessee, the company's Design and Motion Services department creates broadcast and digital graphics packages for all of the Scripps brands, including show opens, ad bumps, animated renderings and in-show graphics that enhance the narrative or bridge pieces of content.
As the team's workload began to increase owing to seasonal peaks, the throughput of Scripps' existing on-premise rendering hardware was no longer fast enough. Furthermore, the machines were overdue for an upgrade, leading Scripps' Director of Motion Design Peter Franks to investigate cloud-based rendering services to help manage the overflow.
Cloud-based Render Pipeline
Peter and his team mainly use MAXON Cinema 4D as their main 3D modelling and animation software, and although they primarily render directly through the application, they may also choose to use third-party renderers like Redshift or Autodesk Arnold to achieve specific looks. "However, in order to use these kinds of specialised renderers, achieve more realistic renders and increase output to meet the demand, we needed more horsepower," said Peter.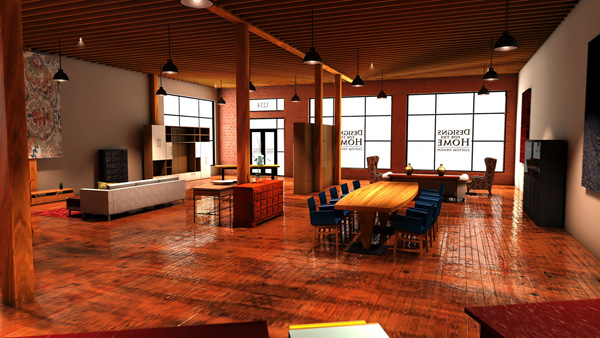 Scripps' Manager of Solutions Engineering Scott Haley and Cloud Solutions Engineer Jason Humphreys set up a proof-of-concept cloud rendering pipeline. This pipeline integrates Deadline, compute management software developed at Thinkbox Software, which the group had been using with their internal render farm for some years. Through this integration, the artists can select the desired renderer through a simple Deadline interface.
Scott and Jason built the pipeline together with Thinkbox developers and Amazon Web Services. In order to monitor and control cost and efficiency, Jason designed the pipeline to draw from Amazon EC2 Spot instances, setting up several resource groups labelled by turnaround time so that artists can select whichever pool they need according to when the results are needed.
Amazon EC2 Spot and Fleet
Amazon EC2 Spot instances are spare compute capacity in the AWS cloud available to users at discounted prices that are considerably lower than On-Demand prices. EC2 Spot gives developers a chance to optimize their costs on the AWS cloud and scale up their team's application throughput by as much as about 10 times for the same budget.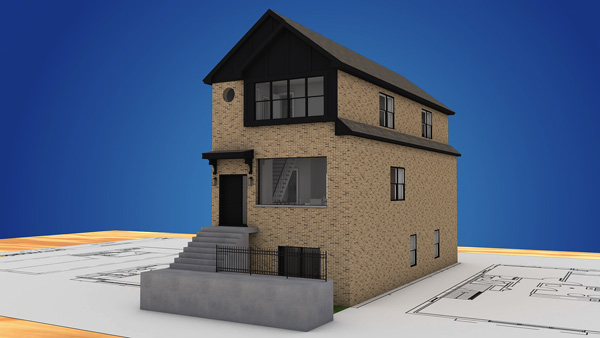 The difference between On-Demand and Spot Instances is that Spot instances can be interrupted by EC2 with two minutes of notification when EC2 needs the capacity back. Thus, users can reserve EC2 Spot for their fault-tolerant and flexible applications, such as test and development scenarios, image rendering, video transcoding, to run analytics and similar types of workloads.
To make the Spot spin-up process less complicated, AWS also runs Spot Fleet, which automates the management of Spot instances completely, so that instances can be established in any region in a single step. Artists tell Spot Fleet how much capacity is needed, and Fleet initiates and handles the processing. Once a job has finished, Deadline automatically cancels the Spot Fleet request.
Cloud Conversion
"We define each render group similar to the 'FedEx' delivery model, with labels like overnight priority, next day, three-day or low priority, which makes it easy for artists to choose the group that best matches their project requirements, and render more efficiently," Peter said.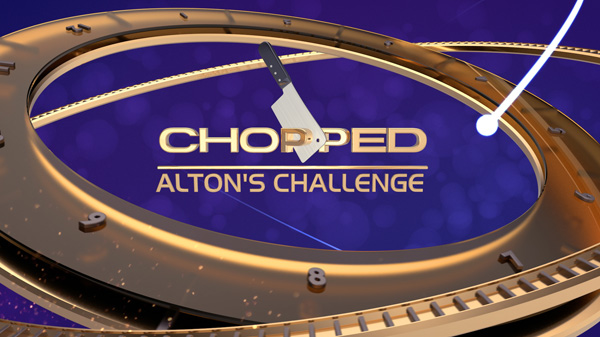 Deploying the cloud-based workflow immediately resulted in better turnaround times, greater scalability and lower cost. With the cloud-based proof-of-concept pipeline, creative jobs that might normally take two days to complete on the local farm could be completed in two hours.
Consequently, Scripps has now shifted all 3D rendering and processing to the cloud instead of its existing on-premises farm. "As of August 2017, we've fully converted to cloud with AWS," Peter said. "The scalability of the cloud removes limits from what we can do both in terms of volume and creative capacity. Our goal is to balance enhancing creativity and meeting tighter deadlines without incurring significant costs." deadline.thinkboxsoftware.com