Mobile TV Group and AJA See the Future of Live Broadcast in HDR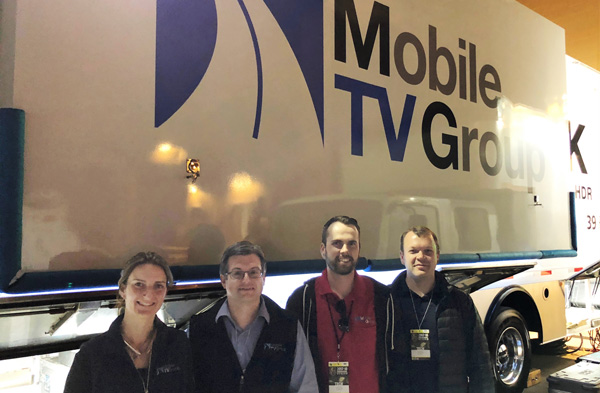 Mobile TV Group equips and operates 30 mobile production units that service more than 4,000 sporting and entertainment productions a year for CBS, CNBC, Fox, DIRECTV and other broadcasters. Recently, Director of Engineering Peter Wehner and CEO Philip Garvin together led the build-out of MTVG's 53ft 4K HDR Double Expando, the first mobile production unit to deliver a 4K/UltraHD HDR telecast in the US.
The company's interest and expertise in 4K and HDR projects has been growing over the past year. After successfully delivering its first UltraHD HDR production for DirecTV's NHL broadcast in December 2017, MTVG chose to produce all live 4K shows for clients in HDR moving forward. "Because picture quality is a priority for us, we are always interested in equipment and techniques that can help us improve the quality of content for audiences. Our clients also love the extra punch that HDR offers, and from a production standpoint, we can achieve better value for the money spent. Consequently, the move to HDR has been a success for everyone involved," said Peter.
To achieve the recent live 4K/UltraHD HDR telecast, hardware specialised for real-time high-resolution conversions and frame synchronisation was required. Devices from AJA were chosen for these tasks. Double Expando houses 14 AJA FS-HDR devices for real time HDR conversion and 4K/UltraHD/HD frame synchronization.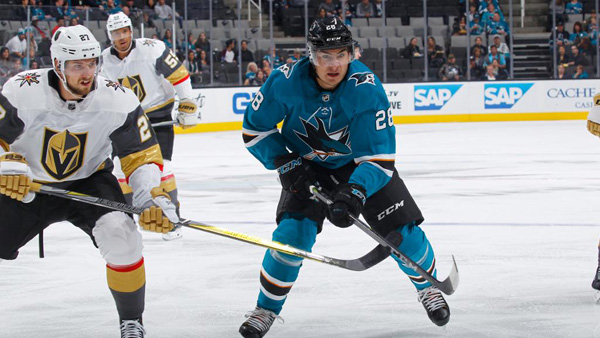 Twelve AJA FS1-X units and 12 AJA UDCs for HD up, down, cross-conversion and frame-synching were needed as well because HDR displays are not standard in most homes yet. When MTVG delivers an UltraHD HDR broadcast, it simultaneously produces a live HD 1080i or 720p SDR feed, which a majority of the audience sees, in addition to a 1080p HDR feed.
Although most of MTVG's cameras are HDR-capable with wide dynamic range, the team also works with a number of SDR sources and camera formats from in-arena POV to robotic or overhead cameras and beyond, making the flexibly of FS-HDR crucial. FS-HDR's function on the truck varies depending on the show requirements. One day it may feed and convert a 4K HDR signal to 1080p SDR, and the next day up convert an HD SDR feed to HD HDR, all in real time.
"Our demands change every day, and at each location we're working with a different set of sources, but FS-HDR makes it easier to adapt. We can handle nearly any material that comes into the truck and convert SDR to HDR, HDR to SDR, UHD to 720p/1080i, 720p/1080i to UHD, 720p to 1080i, and 1080i or 1080p to 720p," Peter said. "I find it amazing how much AJA can squeeze into one rack unit. Not only do we get HDR and format conversion, but also live colour correction. Functionality like this helps us ensure a consistent look for 4K HDR and HD SDR feeds, even when working with mixed camera sources and formats."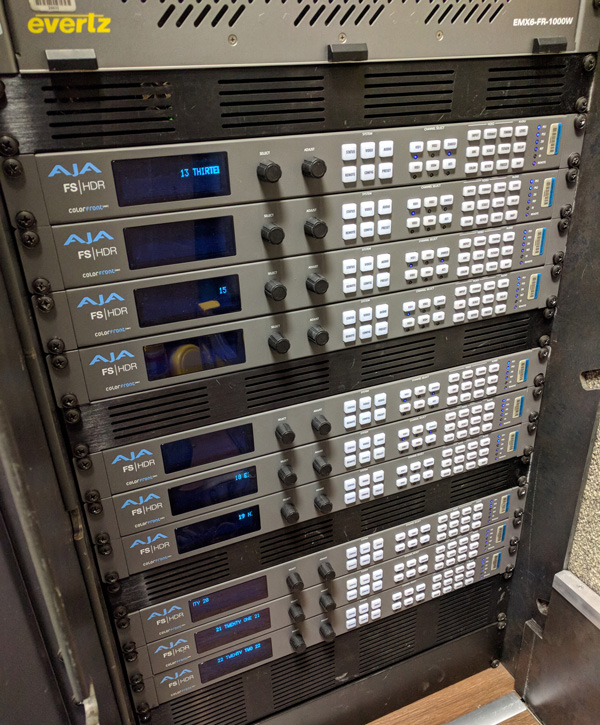 Interestingly, he feels confident that HDR is the future of live production, and expects that the FS-HDR will be integrated into most of MTVG's newer trucks moving forward, starting with Mobile Unit 43 FLEX. "FS-HDR gives us the flexibility to do more with less. Rather than investing in multiple converters to do what the FS-HDR can, we can set up one unit to do four channels of HD HDR conversion, making it a good choice as we ramp up for more 4K HDR productions," he said. "The per channel cost is substantially lower than that of competitive tools, which are often specialised for a single purpose. The FS-HDR is much more flexible and has a smaller footprint, which is critical on a mobile production truck where space is very limited."
AJA FS1-X converters/frame synchronisers are also deployed regularly on the truck when MTVG brings in HD feeds for live colour correction while the UDC up, down, cross-Mini-Converters are also in use to help convert a range of formats from 720p to 1080i and 1080p. www.aja.com