ARD, ZDF and Qvest Media Build Live EVS/Avid Workflow at Pyeongchang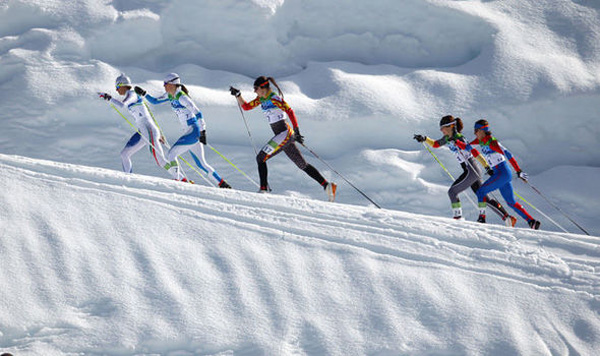 German public broadcasters ARD and ZDF designed and built a single, connected production workflow between Pyeongchang in South Korea and Leipzig in Germany, to support their transmissions from the 2018 Winter Games.
By the time the Winter Games in Pyeongchang began on 9 February 2018, the technical departments of ARD, ZDF and their systems integrator Qvest Media had set up a networked, live sports production platform in the International Broadcast Centre (IBC) at Pyeongchang and in the National Broadcast Centre (NBC) in Leipzig. "A special challenge with these Winter Games was the extremely short planning and lead time," said Henning Miehe, Key Account Manager Rental Solutions & Services at Qvest Media. "Following the award of the project, we had less than four weeks in which to decide on the technical details with the teams from ARD and ZDF, plan deployment and arrange the logistics for delivery of the system components."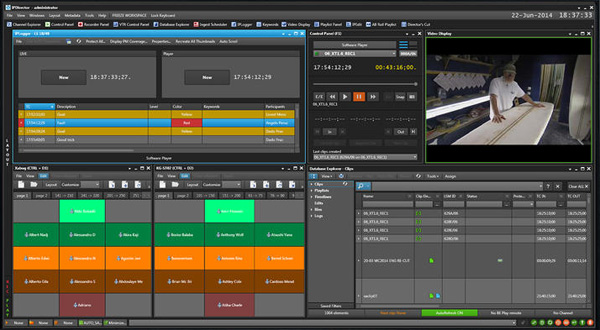 EVS IPDirector
ARD and ZDF needed a robust systems architecture with high levels of data redundancy and availability because they wanted to set up fast production workflows that included collaboration. Requirements included a live ingest and playout installation, a post-production environment with edit suites for audio and video processing and a centralized storage system.
Both broadcasters wanted multiviewer systems for production control and would need transcoder engines for format conversion. Through Qvest Media, the teams also gained access to a turnkey system for real-time graphics.
Central ingest, highlight editing and playout were performed with an EVS installation comprising EVS IP Director live production workstations and XTAccess, a rack-mounted scalable transfer/transcode engine built for live production, and 25 EVS XT multi-camera production servers.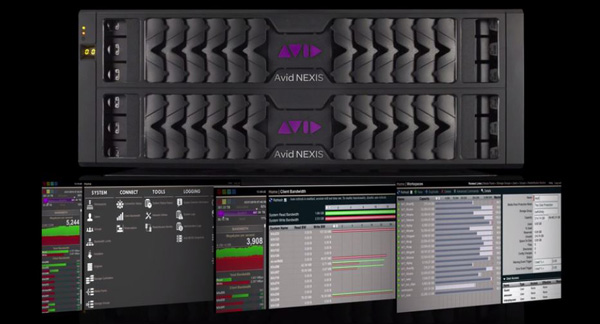 Avid Nexis
The workstations hosted EVS IPDirector content management software, giving serial control over the XT servers, with an SDI card to set up connections for direct video display within the software interface. The IPDirector hardware also houses transportable drive bays for media sharing. In order to increase the installation's performance sufficiently, Qvest Media added four new XT4K-generation EVS systems to its inventory.
In the run-up to the Games, ZDF took the opportunity to purchase a complete Avid Interplay system from Qvest Media, which the broadcaster has now permanently integrated into its mobile production unit. The XTAccess engine initiates file ingest into the Avid environment from the EVS network. By importing video material via Avid Interplay, the production teams can access and edit the content straight away from the eight Media Composer workstations, before transferring it to the EVS playout server via Interplay Transfer Engines. Their mobile unit was temporarily extended to include Avid Nexis E4 engines, resulting in 360 TB of total storage.
Aiming to further optimise the file-based workflow between audio and video editing, ZDF chose another of Avid's integrated systems, installing an Avid S6 console with Pro Tools HD for language synchronisation and audio editing. High-speed Alchemist and Kudos format converters from SAM were used to compensate for the 60Hz production environment in South Korea.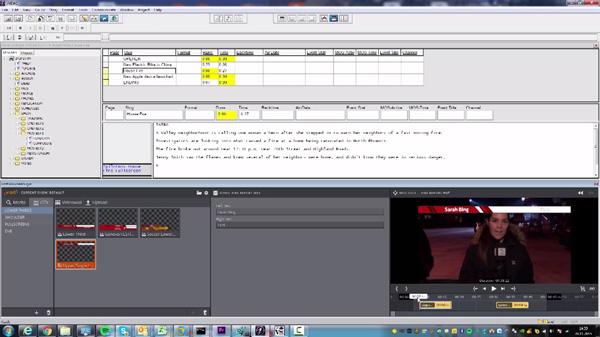 Vizrt Viz Trio
ARD and ZDF could also make use, through Qvest Media, of a fully redundant graphics processing hub supplied with Vizrt's Viz Artist and Trio software to build and composite real-time graphics elements into their Games reporting. Video signals are distributed using Evertz' high density 3067VIPX multiviewer system, a multi-image display processor that supports a large number of SD, HD and 3G/s SDI inputs and up to four separate display outputs. Each input can be displayed in any size, position or aspect ratio.
Following the Winter Games, the equipment supplied for ARD and ZDF will remain another month in Pyeongchang, where it will be used for the Paralympics beginning on 9 March 2018. www.qvestmedia.com