SMPTE and DPP Collaborate on Draft of First SMPTE Specification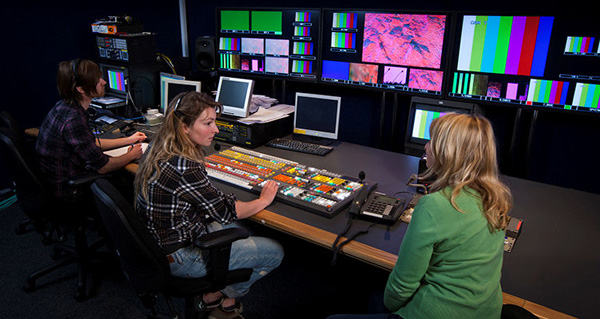 SMPTE and the Digital Production Partnership (DPP) are working on a pilot project to define a prototype SMPTE Specifications process. SMPTE and DPP have now delivered a draft of the first SMPTE Specification, which focuses on the use of the Interoperable Master Format (IMF), or SMPTE ST 2067, for broadcast and online applications.
SMPTE's work on standards has supported a century of development in entertainment technology and its membership is now worldwide. Standards documents and specifications differ in certain ways. A standard is typically developed according to a specified set of rules and procedures that many parties agree on, and is published by an unbiased party. They are most often used as a reference for design or product criteria.
A specification document is normally used as a working or business document, developed by one organisation that may use content from various standards along with non-standard materials. The documents are usually specific to one job or instance and can cover several areas and topics, whereas a standard is can apply more generally but has a narrow focus.
The DPP delivered the working drafts of the IMF Requirements and IMF Specification for broadcast and online applications to SMPTE at the 2018 HPA Tech Retreat in mid-February. The documents represent input from the DPP, SMPTE, the North American Broadcasters Association (NABA) and the European Broadcasting Union (EBU), as well as manufacturers and end users across the media industry.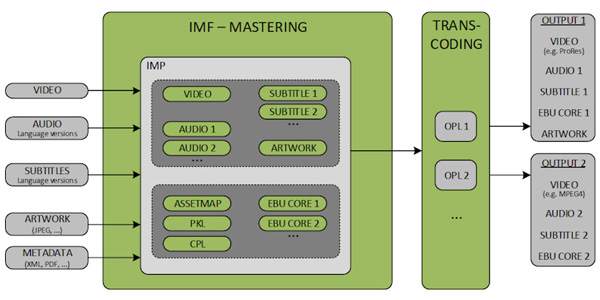 Now available for public comment, the draft specification for IMF for broadcast and online applications will address constraints including MXF Track Files, composition playlists (CPLs), output profile lists (OPLs) and IMF packages. The specification will reference other activities as well, such as the EBU.io/qc project for carrying quality-control metadata and EBU-Timed Text, and it includes optional methods for carrying traditional EBU-STL subtitles in Europe and CTA-608/CTA-708 captions in North America.
Built on the IMF standard, this first SMPTE Specification will play a central role in enabling broadcasters to use IMF workflows with their existing content archives, and it is also intended to facilitate the realisation of file-based interoperability on a large scale. By setting out guidance that manufacturers need to move forward in designing and building readers, writers, and analyzers, the specification aims to make beneficial aspects of IMF more applicable and available to the broadcast and online environment.
"This pilot project with the DPP has allowed our organizations to define the process of developing and putting out for comment the very first SMPTE Specification," said SMPTE Standards Vice President Bruce Devlin. "With greater agility in the development process, specifications are well-suited to addressing systems still at early stages and business-driven constraints. Healthy debate at the HPA Tech Retreat showed that there is an industry need for this type of specification, which can formalize new developments quickly and reduce the friction involved in the subsequent creation of a robust standard."
The prototype SMPTE Specifications process will be exercised with these documents, and the process itself will be documented and reviewed by the SMPTE Board of Governors before they are offered to the industry as a specifications service open to everyone.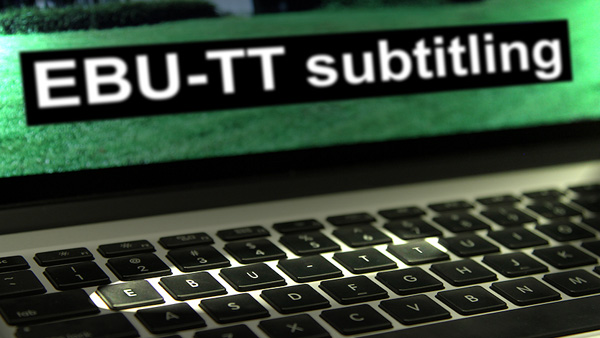 "These new technical specifications for IMF, tailored to the broadcast and online communities, turn the challenge of versioning into an opportunity. It is a great example of how standards and specifications can solve real-world business problems," said SMPTE UK Regional Governor and Managing Director of DPP Mark Harrison, who added that he is pleased to be able to announce publication of the documents for comment ahead of schedule and the 2018 NAB Show.
Once they are finalized, the new SMPTE documents will join other SMPTE technical publications, including standards, that help manufacturers, engineers, and technologists to develop new products and services in broadcasting, cinema, and online video. The draft documents are available here.
"The work of DPP very effectively shepherds requirements and specification documents through to delivery," said SMPTE Director of Engineering and Standards Howard Lukk. "In addition to creating a robust specification and related requirements within a short timeframe, this project has demonstrated how a well designed specification framework can complement the Society's development of standards and other vital engineering documents." www.smpte.org.