ChyronHego to Integrate Epic Games' Unreal Engine for AR and Virtual Sets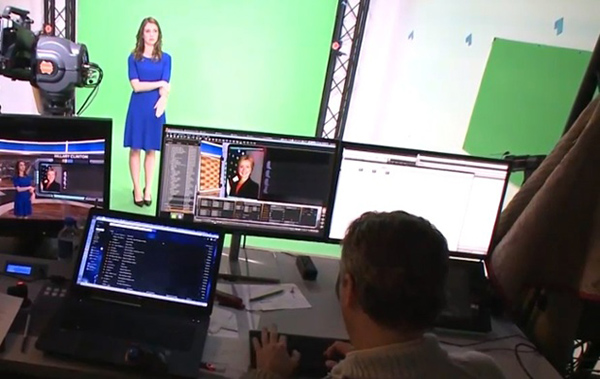 ChyronHego has partnered with game developer Epic Games to integrate the Unreal Engine 4 with ChyronHego's augmented reality graphics and virtual set software. With the integration, announced at NAB 2018, news broadcasters and other customers of ChyronHego's Neon, a trackless virtual set system, and Plutonium virtual set tracking software for real-time, precise camera motion within 2D or 3D CG backgrounds, will be able to employ Unreal's rendering and real-time special effects capabilities to add photoreal and hyper-real elements to their on-air virtual sets.
At NAB, ChyronHego said they now believe that AR and virtual sets, while not new, are finally becoming the wave of the future for news, sports and weather broadcasting. The associated graphics software is easier to use and learn, and adds almost no extra overhead to a broadcaster's workflow – two issues that were preventing more widespread adoption. Now that real-time CG can harness the graphics capabilities of gaming engines like Epic Games' Unreal Engine, ChryonHego is more confident of using graphic storytelling tools to drive template-based, unified news and weather workflows.
Epic Games' Marc Petit, general manager of the Unreal Engine Enterprise group, said that their engine's flexible nature, real-time performance and robust tools are what make it suitable for varied types of content creation workflow, not solely games. "By partnering with broadcast graphics providers who develop AR and virtual sets, we can continue to expand its applications in the broadcast, film and entertainment industries," he said.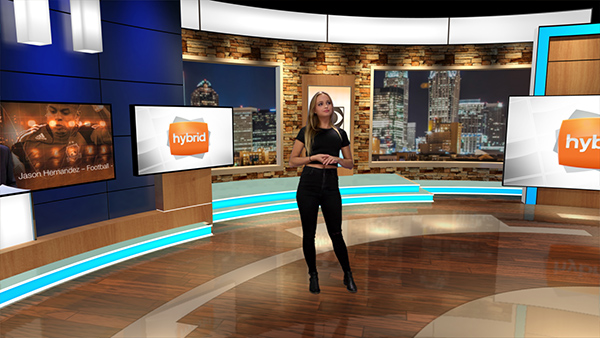 ChyronHego is working on a very close integration of the CAMIO graphic asset management server with Unreal Engine, including creating broadcast-specific camera movements. Unreal's 3D graphics engine enables producers to generate AR graphics through the templated workflows of the CAMIO Universe. Via custom user interfaces built with ChyronHego Live Assist panels, producers can then present the AR graphics on air using the Plutonium and Neon virtual set and robotic camera tracking systems. Live Assist is, in fact, the company's playout automation engine used to manage their own Live Compositor through a UI, with an open API for integration with 3rd-party systems.
ChyronHego expect this integration to increase the openness and scalability of their virtual set systems for different applications. For example, Unreal Engine is customisable and expandable, and news broadcasters will be able to render effects in their virtual sets and other computer graphics that recall what viewers have seen in the gaming world, with effects such as real-time shaders, bump mapping, textures and highly photorealistic objects. www.chyronhego.com.