AJA KUMO 6464 and Ki Pro Mini Power 22-Camera Live Off-Road Racing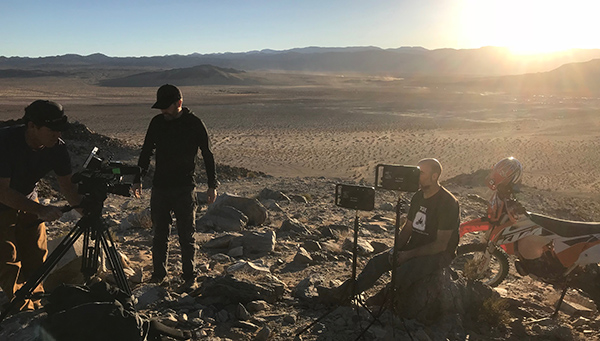 The world's top ULTRA4 racers converge in Johnson Valley, CA every February to compete in the King of Hammers, a week-long series of off-road races covering more than 200 miles of rocky desert terrain. The race attracts more than 60,000 spectators and is broadcast live to audiences via the ULTRA4 racing website and Livestream.com, with highlights streamed to YouTube and Facebook Live.
Hammerking Productions is responsible for the production, capturing and streaming about seven hours of footage a day to fans on-site and online. Because the 2018 production involved multiple camera sources and destinations, the Hammerking team used AJA's KUMO 6464 for SDI signal routing.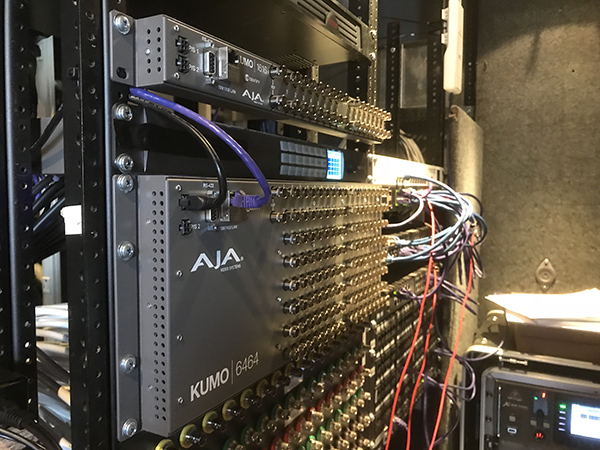 "The KUMO 6464 hardware is extremely stable, easy for us to use and affordable. We've used other routing systems and had various problems, but KUMO 6464 is very solid. These are important qualities on a production like this with so many viewers, varied outputs and a harsh environment," said Travis Waldher, who oversees production technology at Hammerking Productions. "We're able to set it up, turn it on and know that it will keep working. We don't have to worry about power cycling or get involved with firmware issues."
Hammerking Productions used more than 22 cameras to capture a range of race angles in 1920 by 1080p. Ten remote cameras were stationed throughout the desert floor, each 30km apart. Two drone cameras and a camera-equipped helicopter flew over the course and a number of local cable-in cameras were stationed near the start-finish line in case safety shots were needed should a microwave signal transmission issue arise.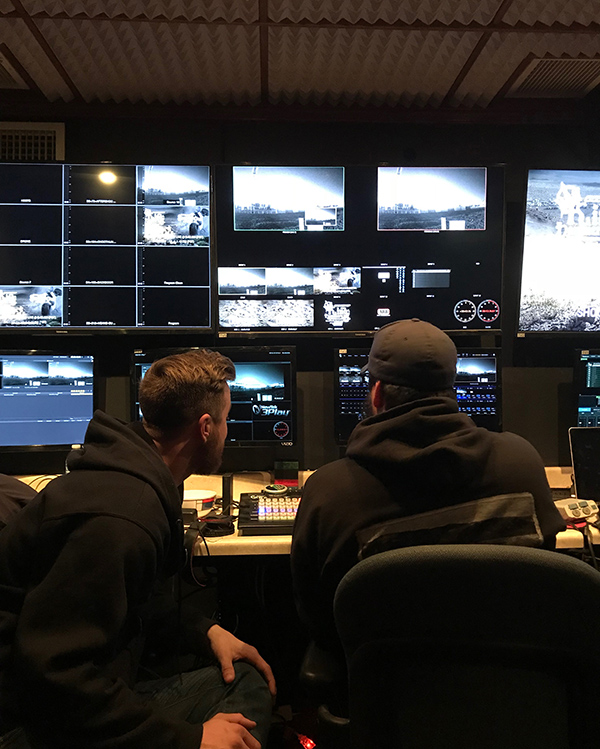 Transmitted via microwave, remote and drone camera signals were fed to a production truck housing 13 screens and the KUMO 6464 router as part of a complex set-up of other production gear. Stationed at the start-finish line, an OB truck was used to stream each race in real-time, as well as to broadcast race highlights packages online. Content could also be viewed on-site via a 30ft jumbotron plus 20ft jumbotrons near the race start/finish lines, and TVs located near the lakebed and in vendor tents and trucks.
Nearly all of the video production outputs ran through the AJA KUMO 6464 router. Remote camera feeds were first passed through an H.264 encoder over a microwave network and received by the KUMO 6464. Signals were then decoded by an H.264 decoder and routed through KUMO 6464 and output through 16 channel multi-view.
Interestingly, the team could also use KUMO 6464 for video switching to the NewTek TriCaster and replay system. Remote camera feeds came out of the TriCaster back through KUMO 6464, and were split off to local video, then input into Livestream Studio and Facebook Live. Drone camera signals were converted from HDMI to SDI, input to KUMO 6464, and then followed the same path as the remote cameras. Additional inputs into KUMO 6464 were used for replay and to display maps, graphics and other visuals from PCs and Macs.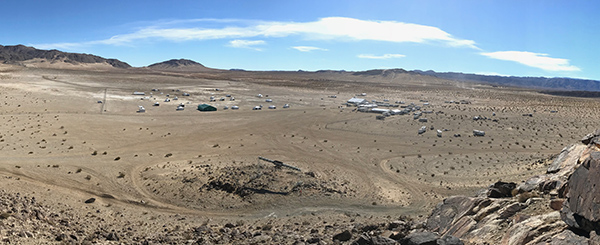 Helicopter camera footage was also recorded to an AJA Ki Pro Mini recorder, and when the helicopter landed, it was ingested into the live show. Content was then archived for marketing materials and a compilation show covering the race series for NBC Sports. Director Dan Campbell-Lloyd said, "Ki Pro Mini is a staple in our production each year. We continue to use it because it gives us high-quality video on a simple memory card that is formatted to the same specs as all our other video, and its small footprint is ideal for the helicopter." www.aja.com