Facilities Hit the Mark with Integrated AQC and Content Compliance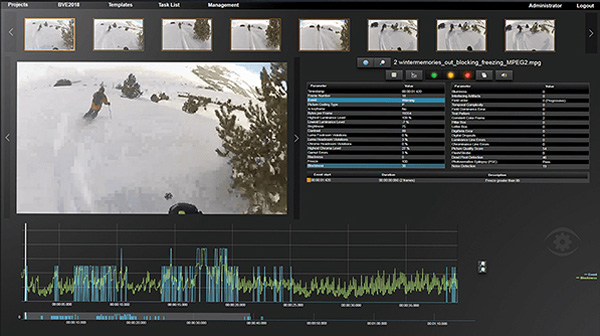 Content that does not match broadcast or VOD delivery specifications can have a detrimental effect on media companies. In general, service providers reject and return non-compliant content for the necessary adjustments, which in some instances include re-grading, a new audio mix or a retake of an entire scene. Because the work typically won't be covered in the budget, it cuts into the facility's the bottom line. In an industry with tight profit margins and timeframes, facilities must have their own procedures in place to make sure content packages will meet the delivery specs the first time.
Getting It Right
According to Howard Twine, Director of Software Strategy at EditShare, automated quality control (AQC) is the most efficient and the only practical way to do this. Within the media and entertainment industry, misconceptions persist suggesting that putting an AQC system in place is complicated, expensive and beyond the scope of smaller facilities.
"But once the ease with which AQC performs checks on content is taken into consideration, the return on investment is often realised in days rather than months, and results in measurable cost savings for a media business," Howard said. "The ROI comes mainly through efficiency - AQC systems can be extremely efficient at completing complex mathematical algorithms, meaning they are able to perform checks at a rate much faster than humans are capable of and catch media nuances that are not visible to the eye."
The most challenging aspect of traditional AQC systems has been creating user-defined templates to perform checks on content. Such templates perform checks on content beyond published delivery specifications, and then retest the content if the threshold for any check parameters changes. The same procedure is used to find the 'sweet spot' for what may be acceptable for certain parameters - like macro blocking artefacts, for example, whether they are caused by compression, transfer speed, signal interruption or processing performance.
Visual Analysis
Because this work is time consuming, tedious and sometimes frustrating, in most facilities, one specific technician typically learns and monitors QC processes - not a very automatic solution. As well as causing bottlenecks, it also prevents a true, integrated approach to AQC that lets a facility set up checks at any point along the post production workflow.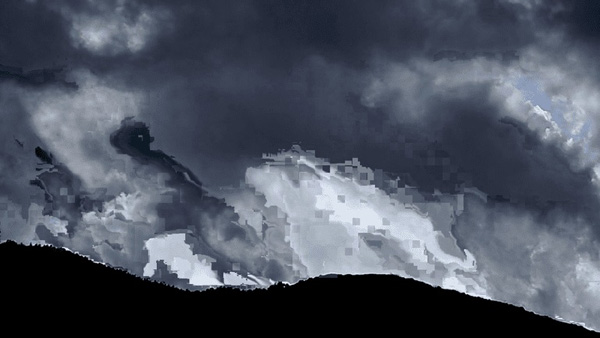 Macro blocking artefacts
To manage the situation, EditShare developed Single Pass Analysis for their QScan AQC system. Facilities can use it to build a template once and then adjust the parameters as they go without needing to retest each individual file. For example, adjustments could be made to video levels or blockiness without further retesting, saving time and manual effort. With single-pass analysis, a user can see where the errors are in real-time without having to reprocess each time the macro block threshold is adjusted. Also, QScan can process a file before setting all of the template parameters, which can be added later without the need to retest the file.
"From that point, the focus is on the results from the files tested. Here lies the key to rapid AQC adoption in the M&E industry - UIs should be developed visually, with creatives in mind. The goal is achieving compliance through a minimal number of mouse clicks," Howard said. "Users can go frame by frame and understand the values of the selected parameters and the tested results." EditShare QScan will also perform partial analyses, allowing users to skip or set the test templates to skip over the bars, clock or black at the start of a clip.
Back to Basics
"Even the most basic facts about file delivery cannot be taken for granted and have to be checked. For whatever reason, file extensions can be changed. Problems can also arise in the file type, also known as a container or wrapper, the part of the file giving technical and descriptive metadata such as the number of audio tracks, what language they are in and so on. Fortunately, AQC is very efficient and reliable at spotting inconsistencies between the essence - the video and audio inside the container or wrapper - and the metadata. For example, it can check that there actually are two physical audio tracks as described in the container."
More important though, for more complex containers like MXF, AQC systems can check the integrity of the whole file very quickly, which a human being simply cannot do. Just playing the file with a media player is not enough, because many players only look at the essence for playback, and not the whole file. The open source VLC media player, for instance, supports many audio and video compression methods and file formats, including streaming protocols. It is able to stream media over computer networks and to transcode multimedia files. However, end-user broadcast and OTT systems rely on information in the wrapper for transcode information as well as audio track mapping and EPG data, all of which needs to be correct.

Adaptable Adoption
AQC systems need to be quite sophisticated now if they are to run efficiently across a wide range of product types. Functionality such as EditShare's QScan templates allow users to create a template library to test against standard templates. Howard gives the example of audio specific test templates that are combined with a standard set of video test templates, or of audio test templates to cover varying numbers of audio tracks for different deliverables.
With this approach, AQC becomes accessible across the organisation in a more adaptable way. Users are able to create a template, test the file and then adjust the threshold for any parameter and see the results of those changes immediately, with no need to recreate the entire template.
This approach makes the AQC easier to adopt and avoids false positives almost entirely. QScan will also perform partial analysis, allowing users to skip over, or set the test templates to skip over the bars, clock or black at the start of a clip when these features are not relevant.
Content compliance is becoming essential for those working with broadcasters and OTT service providers. Implementing an integrated AQC process will become a critical tool that protects the profitability and the reputation of teams working in the M&E field. www.editshare.com