NEP Sweden's UHD/HDR OB Launches EVS XT4K Servers at IIHF World Champs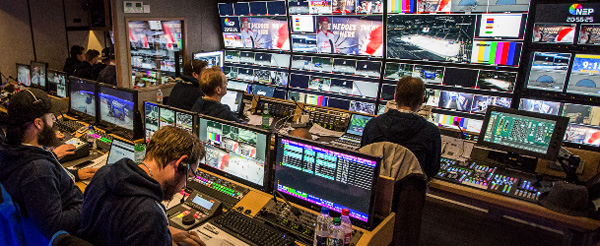 Inside NEP Sweden's new UHD-1 OB.
NEP Sweden has just covered the 2018 IIHF Ice Hockey World Championship in their new UHD-1 OB vehicle, equipped with an integrated workflow of up to date UHD-4K, 1080p and HDR systems. Designed to cover high profile events across northern Europe, UHD-1 is NEP's largest OB in Europe and was deployed for the first time to produce live coverage of the Championships from the Royal Arena in Copenhagen. Sweden, incidentally, won the gold medal.
NEP Sweden supplied the tournament's host broadcasting services for Host Broadcast Services (HBS), using 30 cameras, five of which were triple-speed super motion, and all recording in 1080p50 full-HD. The company also chose XT4K ChannelMAX servers from EVS to drive the ingest, playout, slow motion replay and highlights production inside UHD-1. Later this summer, the XT4Ks will be upgraded to new XT-VIA servers as they start shipping.
The XT4K ChannelMAX servers installed within UHD-1 ingested all the live camera feeds and were used to create engaging replays and highlights for ice hockey fans around the world. UHD-1 also deployed XFile3 connected live archive systems from EVS, which were used to manage all file flow requirements of the live production efficiently.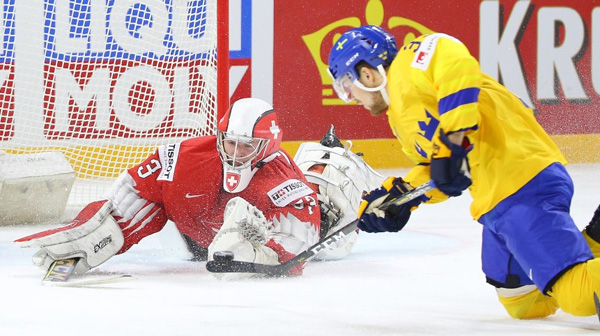 EVS digital recorders and players in general support triple speed super motion cameras in SD, HD and 4K. An advantage of using this type of camera for slow motion is its live, single-speed output which can be used as a regular camera source during a production, even when both single-speed and triple-speed video are coming from the same camera and camera position. The increase in frame rate is not so great that image quality is adversely affected. Sensitivity is 3X lower, as would be expected but the gamma, detail, imager and so on are not downgraded, flickering is absent and the operator control system is the same as single-speed cameras. A continuous workflow can be maintained because all images are always available for playback.
All Championship matches, which were produced in 1080p50, were ingested and archived with the XT4K and XFile3 systems using AVC-Intra. The Xfile3 was also used to instantly export clips and highlights created by LSM live slow motion control panel operators during the live to the International Ice Hockey Federation (IIHF) and the host broadcaster for online and social media publication.
Following the event, NEP Sweden's UHD-1 will also become one of the first OBs to install EVS' new server – XT-VIA. This server supports up to six channels of UHD-4K, and the XT4K's ChannelMAX mode allows 12-plus channels of HD and full-HD. This flexibility means service providers like NEP can operate more efficiently, producing programming in the formats and resolutions that broadcasters and rights holders require for different events.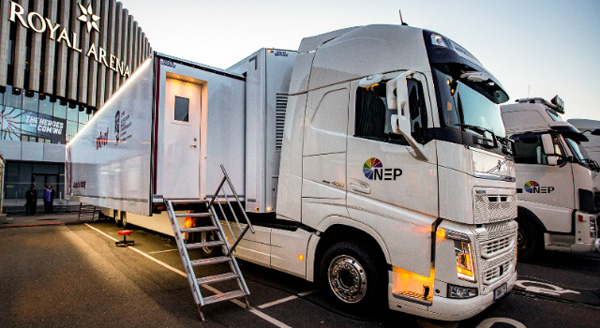 NEP Sweden's Managing Director Rikard Troell Norén said, "Adopting a path to transition to the new XT-VIA server is a natural decision, because it supports HD, full-HD and UHD resolutions already and operates in a higher dynamic range, as needed. At the same time, the servers' native SMPTE 2110 support and flexibility of operation in SDI or IP infrastructures implies we can deploy them in the configurations our customers need for any kind of production workflow."
Announced at the 2018 NAB Show, XT-VIA is built on EVS' new VIA platform that uses modular services to allow users to build custom software-centric live production workflows. NEP Sweden will integrate the new server into its UHD-1 truck once they begin shipping at mid-2018. www.evs.com