TV Cultura Updates Playout Automation to Pebble Beach Marina Lite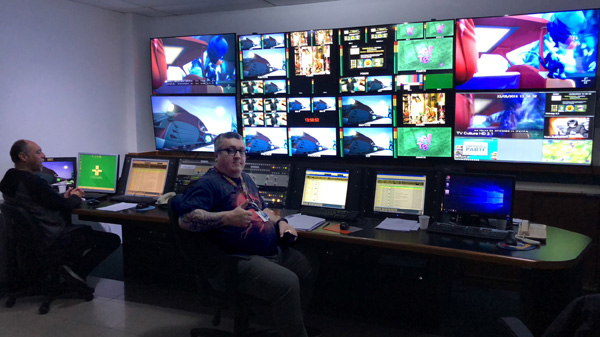 TV Cultura, Brazil's public television broadcaster, operates four main channels featuring national and regional news, cultural programming, music, children's programs and documentaries. It also delivers web-based channels and broadcasts educational content from São Paulo State Virtual University. All channels are made accessible to over 126 million viewers across Brazil.
TV Cultura recently invested in a program to modernise the equipment and infrastructure of its broadcast operations, which includes upgrading its playout automation. Having initially installed a Pebble Beach Systems Neptune playout automation system about 10 years ago, TV Cultura is working with systems integrator Videodata in São Paolo on migration to a modern Marina Lite 4R automation system with a Lighthouse web-based remote management and monitoring dashboard.
Videodata put in place a migration strategy to Marina that is designed to cause little or no disruption to TV Cultura's operations. Flexible but with some intelligence built into it, attention has been given to migrating the existing Neptune database onto the new platform. Furthermore, because Neptune playlists can be natively opened in Marina, and both Neptune and Marina can communicate with the same archive and nearline storage in parallel, operators are able to carry on working as usual without interruptions and minimal training during the migration process.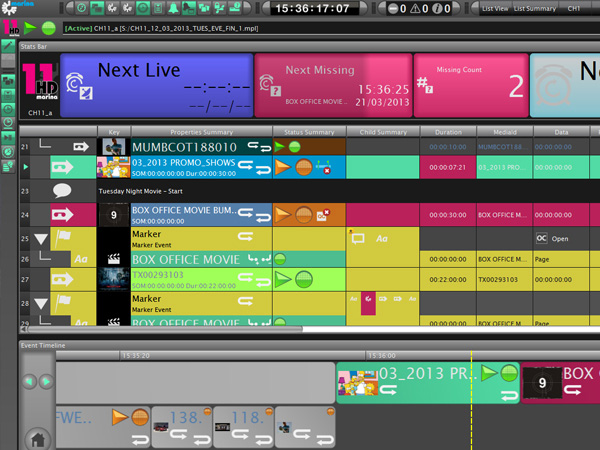 The facility has two master control rooms fitted with Grass Valley hardware, each operating two channels and four GV Maestro Master Switchers, GV K2 Video Servers and Jupiter routing switcher control. As well as improving integration with the control rooms' traffic system, the level of automation resulting from this migration will make their approvals workflows and media management more straightforward, as well as their closed caption and web workflows.
Marina will also control the ingest workflow for TV Cultura, and is expected to increase flexibility for operators in terms of layout creation, and reporting and logging in detail for every device and user. The system is designed with redundancy to support automation functions, playout and the database.
Playout automation relies on virtually constant availability. Therefore, Marina software uses standard hardware platforms and controls legacy devices as well as newer channel-in-a-box systems, residing inside video, IT and hybrid infrastructures. The system is scalable from one to six channels through a configurable control layer, supporting an unlimited number of clients. Operators have a direct desktop view of playout and ingest monitoring, and can tune their own systems to minimise human error and optimise their user experience.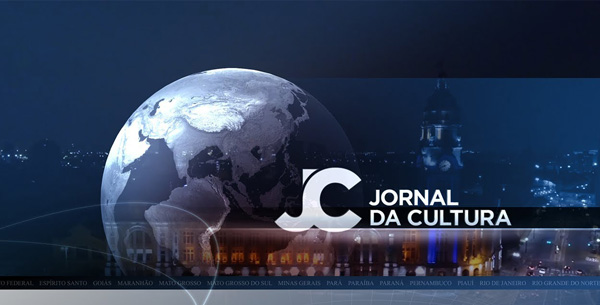 Marina Lite's playlist intelligence and validation tools can control responsive channels that specialise in late scheduling changes, varied and over- or under-running events, multiple classifications and different start and end types. Each event is automatically and continuously checked for availability and timing.
TV Cultura was an early adopter of Pebble Beach software. Gilvani Moletta, engineering and technology director at TV Cultura said that when looking for ways to improve their facilities and workflows they aim for appraoches that make sense for the longer term. For example, by including a web-based dashboard such as Lighthouse for remote management and monitoring, the company can extend Marina's functionality to business users, operational staff and engineers, either inside or outside the control room or facility. The interface has monitoring, media management and system configuration tools that make status information and corrective actions available within a few seconds. www.pebble.tv