Dejero Keeps Team Sky Connected on The Road to Tour de France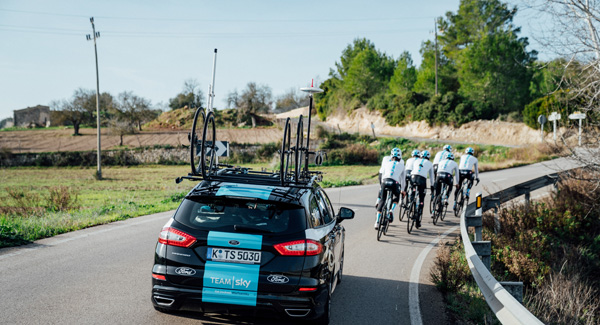 Dejero has partnered with British professional cycling team Team Sky to supply them with an in-vehicle mobile connectivity system using Dejero GateWay that allows the riders to receive and deliver race related information wherever they are, at any time.
Throughout the Union Cycliste Internationale (UCI) WorldTour, Team Sky will use GateWay's mobile connectivity to monitor live TV feeds, track live environmental data and social media activity within its follow vehicles in order to anticipate the route ahead of its cyclists, which gives the team extra seconds to prepare support in case of crash, injury, punctures and other unexpected events.
"The idea was to create an additional communications infrastructure to allow us to better share data from the sports director to rider and vice versa," said Dr Scott Drawer, head of the Team Sky Performance Hub.
"In extreme environments it can be quite difficult to establish connectivity with local TV or to access other forms of relevant information, and at certain times and places, a huge delay to accessing information can arise due to a lack of connectivity. But, now that we have Dejero GateWay with its ability to connect to multiple networks and devices, we are better prepared to set up a communications infrastructure that enables sharing of information as close to real time as possible, while the vehicles are moving at speed - more reliably and quicker than our competitors."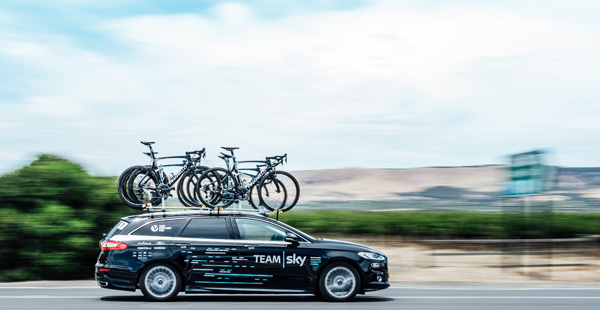 Team Sky and Dejero have been testing and developing the system in the racing environment since early this year, and will continue throughout the duration of the UCI World Tour season, which consists of 37 road cycling events in Australia, China, Europe, the Middle East and North America. The system is now permanently installed in one of the team's principle cars, which was used during the team's recent Giro d'Italia win.
Dejero GateWay achieves mobile connectivity by blending together cellular connections from multiple mobile network carriers — creating more bandwidth, speed and reliability over a secure connection. It will be an important factor in the team's performance in the upcoming Tour de France, which sets out from Noirmoutier-en-l'Île, a small island off the Atlantic coast of France on 7 July 2018. GateWay will help Team Sky to overcome connectivity challenges posed by terrain, crowds and weather.
The cyclists will travel through the mainland of France for three weeks competing over cobble stones, dirt roads, high mountains, as well as a 31km hilly time trial through the Pyrenees on the penultimate day. The finish line will be at the Champs-Élysées in Paris on 29 July.
"It's also important that Dejero GateWay is easy to use, since we have a pretty demanding environment in which to test and develop it — across different continents, harsh terrain, and varying weather systems. If GateWay can work in our world, I'm pretty sure it will work in others with ease," said Scott. www.dejero.com