Gearhouse Delivers Moscow Studios and Remote Production for TV Globo
For the 2018 World Cup, TV Globo from Brazil is concentrating its main production facilities in Red Square in central Moscow, where two studios are connected by fibre optics links to Globo's Free TV and Pay TV broadcast centres in Rio de Janeiro. This set-up allows the programming to be cut together remotely by its existing production crews back at their studio in Brazil, making more efficient use of the company's resources.
Within the main studio is a complex VR environment that is being used to illustrate the six daily network news shows and two weekly programmes aired live from Red Square. The studio has no props or other physical scenic elements. Instead, the presenters interact with a variety of 3D and 2D graphics elements that cover the main events for each day of the tournament. These graphics are created daily in Rio, always aiming to maintain a fresh look, and are exported to the Moscow operation through a robust data pipe using file acceleration protocols.
To help them do this, Globo commissioned Gearhouse to handle TV equipment rental, systems integration and local technical support services. Making Globo's creative ideas for their coverage possible within a VR space has taken careful planning and required the installation of large specialised high-resolution LED screens built with a fine 1.2mm pitch. Stype camera tracking is being used to capture the lens and positional data for the cameras, which is then fed into Avid's Maestro Graphics software along with the video output of the six-camera set up to create the VR environment.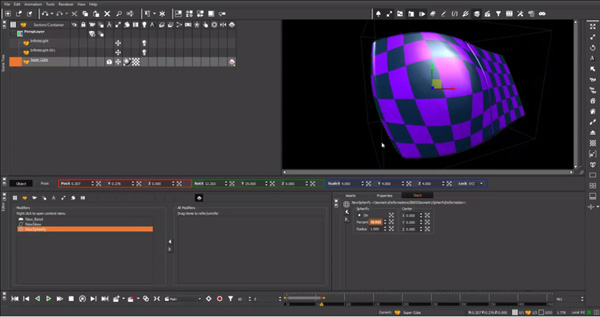 "The studio is an original design developed by Globo's Arts & Technology Divisions, and represents a major step forward in comparison to what we were using at the Rio 2016 Olympic Games," said José Manuel Mariño, Globo's Director of Technology for Sports. "There are no physical scenic elements in the studio. We have just three giant LED screens, six cameras and nothing more. We air four network news shows per day, and two weekly network programs from this studio. The cameras are switched in Rio, as we are using remote production."
Avid Maestro | AR's augmented reality tools are used to create 3D virtual objects for the video that appear to be closely integrated into the supplied environment of the set or location. The software allows the remote insertion and control of 3D virtual objects and graphics, as well as real-time multiple image manipulation.
Maestro | Designer is a design tool graphics artists use to design and create the graphics elements, as seen in the broadcast. From within Maestro l Designer, artists can import stills, video and graphics from other third-party programs, which they can use as required to create and design 2D and 3D content.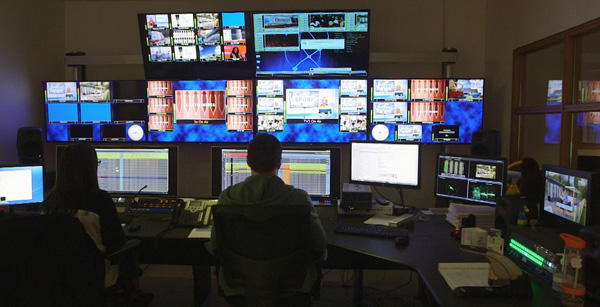 Gearhouse's team has also delivered further audio/video signal routing, standards conversion, distribution and QC monitoring facilities for TV Globo inside the International Broadcast Centre. At the Rio 2016 Summer Olympic Games, Globo surprised audiences with its studio in the centre of the Olympic Park, producing virtual and AR graphics that were informative and eye-catching. Because the World Cup is such a major event for Brazilians, it's important that Globo deliver a visual experience that moves ahead substantially from the Rio 2016 design.
Gearhouse has therefore taken the role of technical partner to Globo, putting together the new equipment and expertise for this event, to supply them with competitive studio builds, graphics and remote production. As well as their relationships with manufacturers, access to kit and personnel, their ability to move large shipments in and out of challenging locations has been essential to the project. www.gearhousebroadcast.com