Unitymedia Monitors and Analyses Video QoE with Telestream iQ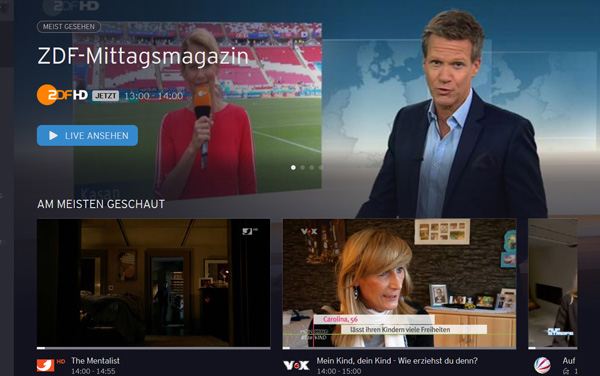 German cable network operator Unitymedia in Cologne is adopting new video monitoring and analytics platforms throughout its network, which serves about 7 million consumers, and building intelligent media processing and file-based quality control into its operations. The goal is robust, automated quality assurance that will improve and help maintain their quality of experience for viewers. The new systems are also expected to help the company make sure its equipment investment is supporting its business development activities.
Part of the project is Telestream's iQ software, which Unitymedia has in fact been using since 2010, including linear and adaptive bitrate monitoring platforms. Specifically, Telestream's Inspector LIVE works as a probe and carries out automated quality assurance of signals acquired into the system, and encoded/transcoded material prepared for output.
Video Availability and Accessibility
Also, Telestream Surveyor TS ensures Quality of Service (QoS) across Unitymedia's Horizon channel delivery chain. For the Horizon Go streaming service app for mobile, Telestream Surveyor ABR handles passive monitoring of the output of the packager / origin server, as well as active monitoring of availability and accessibility after content leaves the CDN.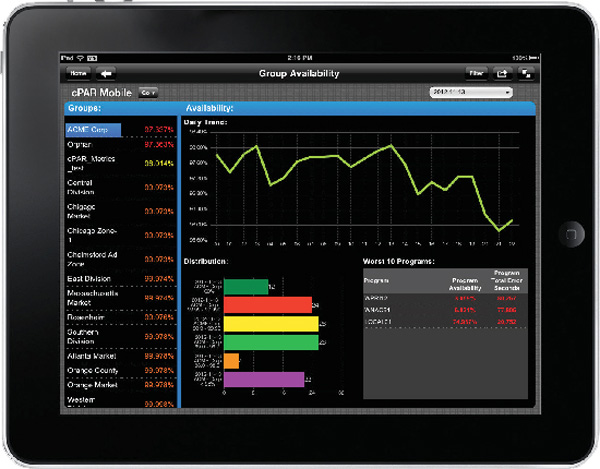 At any time, Unitymedia makes approximately 60,000 pieces of content permanently available to its customers, and looks continually for new content. Whenever new programs are acquired, the company aims for the shortest possible time to release, which demands reliable delivery quality at all times. With such a high volume of assets, Unitymedia believes the surest way to meet time and quality requirements is with an automated system. For this part of the project, Telestream will supply the Vantage platform for media processing and Vidchecker file-based quality control (QC) system.
"Using file-based QC systems means we can automate the verification process of contributed assets," said Florian Münz, Senior Manager, Service Deployment & In Life Entertainment Technology at Unitymedia. "Previously, this was done manually. Now, with the combination of Telestream Vantage and Vidchecker under our customized dashboard, we can verify that all contributed assets meet certain quality expectations. Issues with those assets are automatically reported back to the content providers, shortening the turnaround time and limiting involvement of our teams here."
QoE - Distribution
Unitymedia is a major player in Germany's communications infrastructure, and of its 7 million customers in 13 million households, over 6 million have cable TV. "Like all providers, we want to be able to rapidly decrease the mean time to repair on our Horizon and Horizon Go video platforms," Florian said. "This is done by monitoring both the quality of experience and quality of service, which gives us distinct insights into the real root causes of any failure.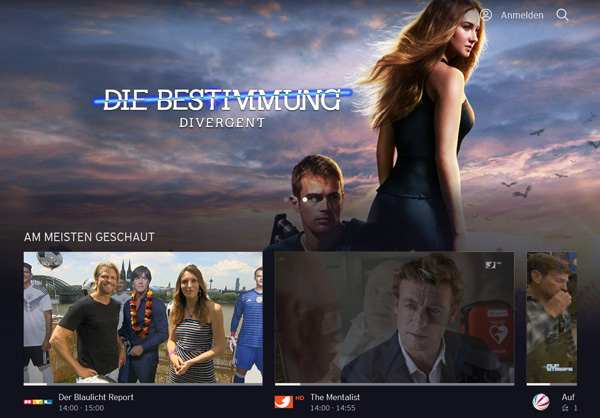 "Moreover, the entire delivery chain is being segmented – a good development because we can tailor our supply chain strategy to each customer and product in the portfolio. Combined with Telestream's IneoQuest iVMS and iVMS ASM management systems, which correlate all the alarms, we can identify issues rapidly."
Performance Visualisation
The IneoQuest Intelligent Video Management System, iVMS, oversees the health of the video delivery network. When it detects customer impacting events, it sends alerts, isolating and resolving issues wherever they occur. It tracks programs across probes in a centralised system, and aggregates the QoS and QoE data collected on a per program basis, correlating it into intelligent views. As well as gaining an overall understanding of network performance, users can identify and isolate what caused issues by program, time and location.
The Intelligent Video Management System for Adaptive Streaming, iVMS ASM, gives real-time views into adaptive streaming video services. It collects statistics from the Inspector LIVE and Surveyor acquisition elements, performs program-level correlation across the aggregated data, and then visualises the service performance. This intelligence becomes useful to service providers who want to reduce support and customer service costs and decrease quality-related viewer churn.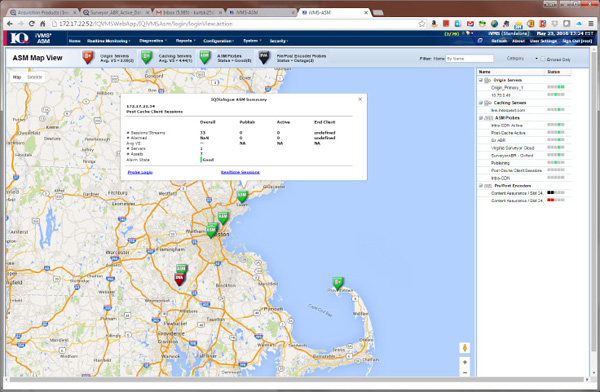 From Monitoring to Proactive Decisions
Florian said, "As well as the everyday operational monitoring of linear and ABR services, we are implementing a continuous improvement process - reviewing the service quality, analyzing the gaps and agreeing on measures to improve those aspects – to develop our ability to react very proactively to avoid service and quality limitations that arise.
"We have been deploying Telestream's video business intelligence system, cPAR, as well. This is collecting all our data generated over several years, and visualises our playout platform´s health status – in one system. Doing this allows us to track service quality and gauge the impact of changes in the network over time."
"With Inspector LIVE, we have a probe that delivers viewers' video mean-opinion-score values for all programs, both on the acquisition side and after encoding or transcoding. Day by day, this helps our operations team with trouble shooting encoding issues. In the long run, we can analyse which services require different contribution feeds for an overall improvement in video quality." www.telestream.net