Bladeworks Post Automates QC and Compliance Processing with Qscan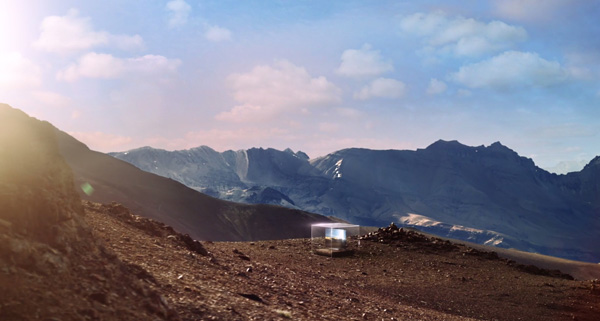 Bladeworks post production facility in Johannesburg recently closed successful deals with major broadcasters Viacom and Sky One. Their departments handle commercials and long form production, grading, visual effects and animation and, more recently, VR production. To be able to guarantee that their content is compliant with the precise delivery specifications their new clients set out, Bladeworks has upgraded and automated their QC workflow, purchasing EditShare QScan AQC, automated quality control.
They chose a product like QScan because earlier on, somewhat inconsistent, subjective QC techniques had been enough, but their new clients' specifications were more demanding. Qscan AQC not only includes automated processes but also specialised functions such as ensuring compliance with photosensitive epilepsy standards.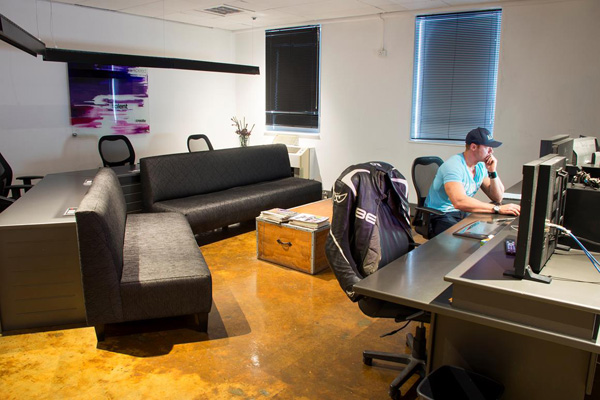 Prior to implementing QScan, Bladeworks' approach to QC was comprised of two methods - checking the files visually before delivery, making adjustments based on what the team's eyes and ears could detect, or send files to a third-party company to QC the files before delivery to the broadcaster. Andries De Jager, head of data at Bladeworks, remarked that many broadcasters in South Africa don't have the intense delivery specifications like those they have encountered in the UK, for example.
"For certain projects that needed to be tested for specific parameters, we'd pass the files to an outside company that performed QC and then sent the video on to the broadcasters," he said. "Then for some deliveries, we'd simply play through the file, make sure there were no black gaps and check that the grade was applied properly. If something caught our eyes, we'd go in and fix it."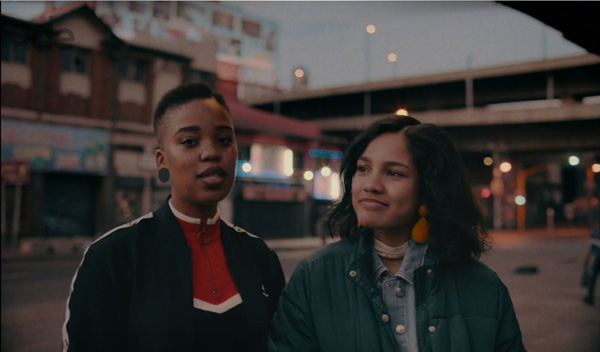 Delivering projects to Viacom and Sky One involves a more defined process because they make specific demands in terms of digital quality and standards compliance. Bladeworks also wants a type of automation that they can integrate into their existing workflow without disrupting the creative processes they undertake at the studio.
When considering AQC systems, it was QScan's user interface and pricing that attracted them. Andres said, "Compared to other options on the market, it proved to be both more cost effective and, owing to the UI, simpler to use. We needed a system that everyone on the team here would be capable of using – we can only hire a certain number of technical experts, whose time is often limited. With QScan, you can pretty much just drop a file in, let the system scan it and go."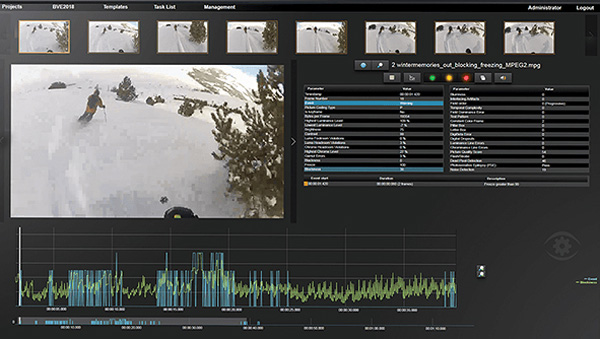 Although Qscan maintains that automation results in significant cost savings for a media business, implementing AQC systems is generally considered complicated and expensive. As Bladeworks found, a key factor determining effectiveness is the user interface. Users should be able to register compliance with a minimal number of mouse clicks.
Qscan also has a timeline overview showing users where a problems are arising with the content, and its single-pass approach allows adjustments to be made to video levels orother parameters, without having to restest, This alone saves time, work and money in QC processing overall.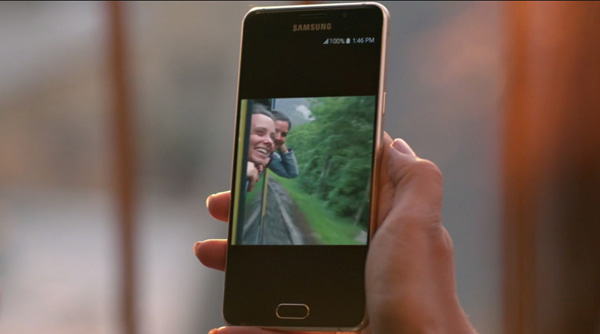 "We can use QScan to check whether the file format is correct, if it complies with Europe's EBU-R128 loudness standard, if there are any potential harmful flashes as per the photosensitive epilepsy standards and all the small but critical errors that can occur and affect the quality of the final product," said Andres. "As we navigate new delivery specifications, the QScan support team has been an asset to us as well, making sure there are no hiccups in our deliveries. This service, combined with the user interface, has made implementing QScan into our workflow extremely smooth."
Modern AQC software makes the set-up process for each delivery easier as well. It relies on built-in templates or profiles, set up to the delivery specification required - once. Users should then be able to let the software do the testing. In fact, EditShare notes that if users are constantly changing parameters and altering templates, the source of errors may be within their own workflow. qscan.editshare.com