Avoca Blue Captures Melbourne Symphony in 4K with URSA Broadcast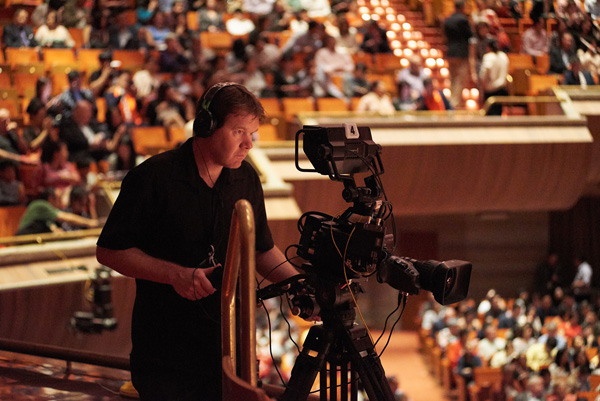 Production company Avoca Blue captured the Melbourne Symphony Orchestra (MSO) 2018 season Opening Gala, held on 3 March. The concert was captured in 4K for subsequent broadcast to audiences in Australia, and was the first of a series of Gala concerts staged to open the season. It included performances by Brazilian pianist Nelson Freire and Australian tenor Stuart Skelton.
Avoca Blue captured the performance with an eight camera production set-up, starting with a combination of Blackmagic Design cameras including two URSA Broadcast cameras, an URSA Mini 4.6K EF and five Micro Studio Camera 4Ks. The cameras were fed into an ATEM 1 M/E Production Studio 4K for live switching, and also were used with Blackmagic Design Talkback Converter and Mini Converter Optical Fibre 12G for moving from SDI to fibre.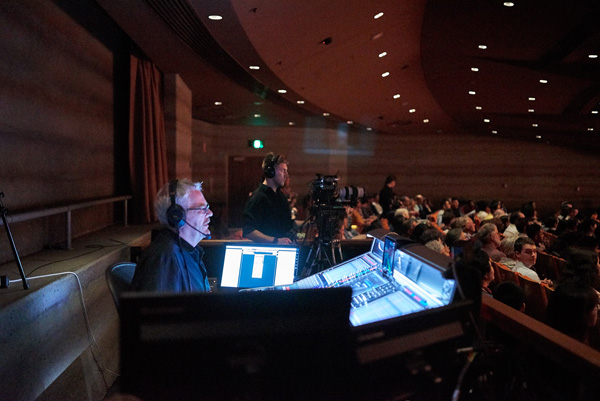 All camera operators can communicate with the switcher operator using talkback that is embedded into channels of the optical fibre-SDI connection. The Talkback Converter supports up to eight cameras and includes 12G-SDI for all formats up to 2160p60. Mini Converter converts SDI to optical fibre, and the reverse, in both directions at the same time, and extends SDI up to 16km (10 miles).
Producer Toby Parkinson and Technical Director Ben Doudney had previously shot and streamed several concerts with other Blackmagic Design cameras, but this was the first event using the URSA Broadcast. "I was pleased that we could use our B4 lenses with the URSA Broadcast. The results were excellent," Toby said. "We had used cinema camera lenses before, but the zoom had always been a limiting factor. For a concert, you want to be able to quickly zoom in on fingers and faces, and being able to use good zoom lenses makes the URSA Broadcast one of the best for this type of live shoot.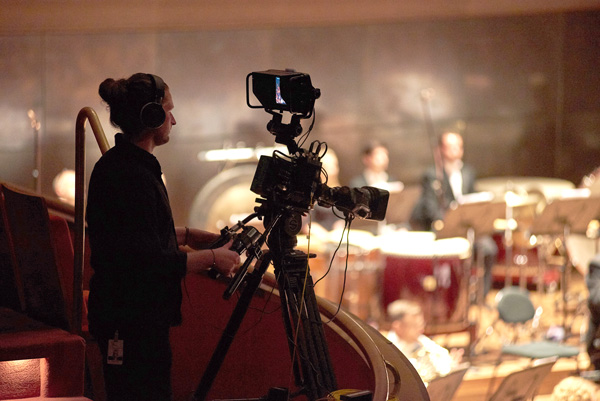 "Also, by using B4 lenses with the URSA Broadcast, we could let in a lot more light through the lens. The director was able to pull out to the orchestra from tight finger shots, quickly and beautifully, and knowing that we could work in low light we could be more creative with our shots and shoot quite wide open," he said.
At the Gala, Toby and Ben needed to capture as many angles as possible, but at the same time remain inconspicuous and stay out of the shot. With eight cameras capturing the performance, the URSA Broadcast, URSA Mini Pro and Micro Studio Camera 4K's low profiles and small design were well-suited to the event and venue.
Theý were able to run the set-up with only three crew members on the URSA Broadcast cameras and URSA Mini 4.6K. The URSA Broadcasts were positioned at 45 degree angles to the stage, and raised to the first balcony in order to get full shots of the orchestra and tight shots of the soloists. The URSA Mini 4.6K EF was set up in the back for wide shots, while the five Micro Studio Camera 4Ks were set up among the artists. This included cameras located near the string, brass, timpani and pianos areas, as well as a 'conductor camera' for footage from directly in front of the conductor, making it look as if he were looking directly at the viewer.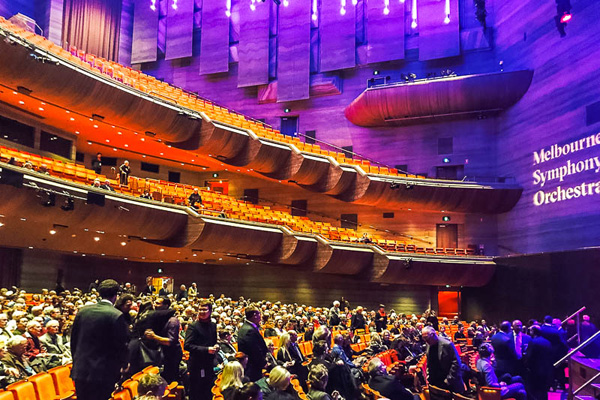 "Anyone watching the show live or broadcast later could not see the cameras in their line of sight while watching the performance. The small design of all the cameras made it possible to get really creative with our angles and let us bring the audience right in there with the performers," said Ben. "The Micro Studio Camera 4Ks are easy to set up and adjust, so I was able to quickly change the cameras positions. Meanwhile during the show we could quickly trim focus and adjust each of the Micro Studio Camera 4Ks right from the switcher, through the ATEM's camera control."
Avoca Blue shoot concerts and other events all over Australia, and often uses Blackmagic Design equipment because it is compact, transports well and is straightforward to set up. Following the MSO Gala concerts, for example, Toby and Ben were able to load the entire eight camera set-up, along with the rest of their gear and cabling, into one SUV.
"With a Blackmagic workflow, we are able to make a large multi-camera production with consistent quality available to customers. It is affordable and quick to set up and tear down, and the fibre converter alone saved us from having to travel with 80kg of cable line," said Toby.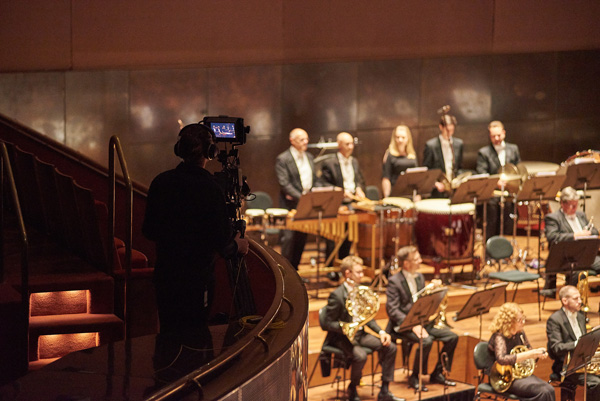 Re-purposing and Future Recordings
In the coming months, Avoca Blue will use their Blackmagic Design workflow to shoot work with the Melbourne Symphony Orchestra for Germany's UNITEL. UNITEL produces operas, concerts and ballets with well-known artists. One of the first companies to produce classical music films in colour and stereo, UNITEL now records only in UHD and Surround sound quality. They work with broadcasters including ORF, ZDF, 3sat, Arte, NHK and BBC, and have a film stock of more than 1,500 productions.
"Supplying these concerts for the German market will be a huge accomplishment. German broadcasters will only accept a very high standard and, moving forward, we using will need to continue capturing and delivering to that same distribution standard or better." www.blackmagicdesign.com