ChyronHego CAMIO 4.4 Graphics Renderer Unifies Linear and OTT Delivery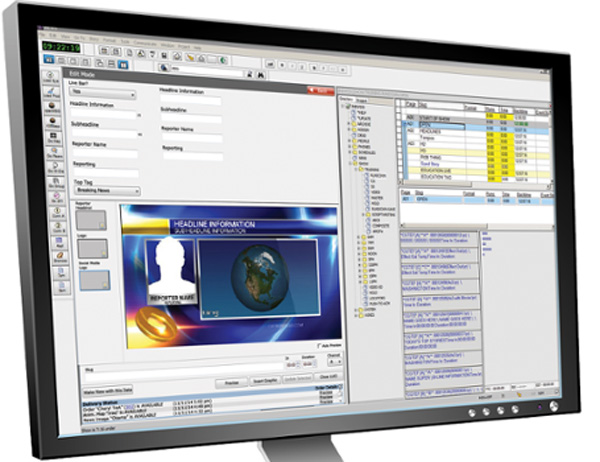 ChyronHego CAMIO 4.4 updates the MOS (Media Object Server) gateway and graphic asset management server that orchestrates the company's software-based CAMIO Universe for News Production. CAMIO 4.4 supports graphics production for producer-driven news workflows that do not rely on a dedicated graphics production team. This update improves the render engine architecture and gains the ability to publish content straight from the newsroom to social media and OTT outlets. It also adds LUCI5, a new HTML5 plugin for the LUCI graphics fulfillment interface used to meet specific criteria for graphics playout.
The CAMIO Universe for News Production is ChyronHego's all-software system for producers and journalists who need to create their own news stories and deliver them rapidly to air. With tools such as LyricX for graphics creation and playout, and PRIME Graphics (now in v3.0) for 3D authoring and playout, the CAMIO Universe drives template-based news and weather workflows designed by producers themselves using IT-based tools.
CAMIO Render Engine
The CAMIO Render Engine combines ChyronHego's former external renderer and MediaMaker products into a single system for rendering and previewing all graphical elements directly from a newsroom computer system (NCRS) or NLE application. The CAMIO Render Engine includes an external renderer with which NCRS users can preview graphics created using LyricX and PRIME Graphics templates.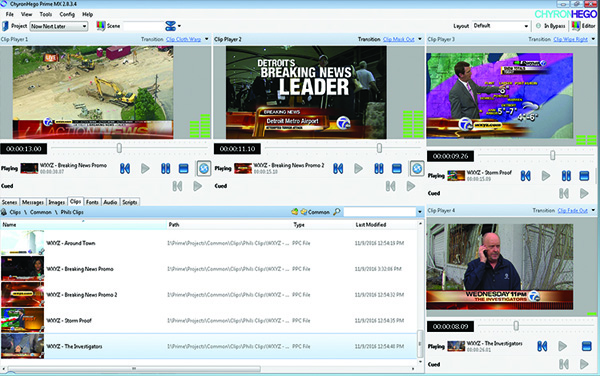 ChyronHego's interface for integrating Lyric graphics into NLE and other file-based workflows is now accessible as the Media Renderer software option in the CAMIO Render Engine. Users can access the LUCI templated content creation interface to render animations for both Lyric and PRIME Graphics from within several of the commonest third-party NLE applications, including Adobe Premiere, Avid Media Composer and Grass Valley EDIUS.
The CAMIO Render Engine can scale up when higher availability and larger numbers of graphics are required, such as during coverage of a large breaking-news story or a special event. Multiple units can be added in a parallel configuration for redundancy and greater throughput.
Boromy Ung, chief product officer at ChyronHego said, "The new CAMIO Render Engine workflow will help producers and editors unify content creation for traditional, linear on-air production and nonlinear production for streaming, web and social media applications. The same tools and workflows work in both mediums, so that graphics or entire stories may be repurposed. Users will be able to continue using the tools from their familiar NRCS or NLE pipelines, which makes a difference when trying to keep in step with the competitive, evolving news environment."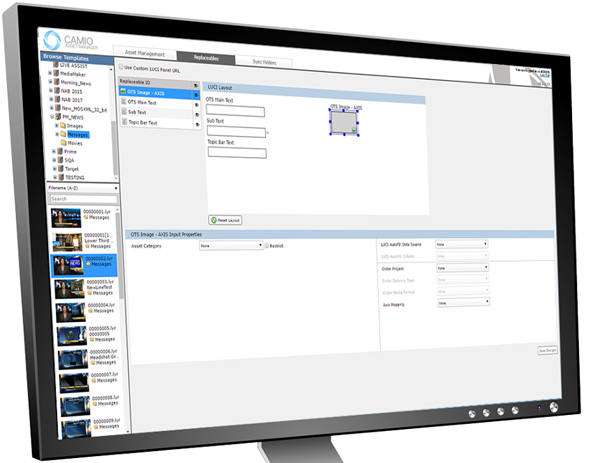 ChyronHego customers who currently own one of the previous External Renderer or MediaMaker systems will be able to convert their licenses to the CAMIO Render Engine. The Engine supports both preview rendering and media rendering functionality, when the associated software options are installed.
LUCI5 HTML5 Plugin
Through the new media renderer, producers now have the option to push content directly from the LUCI5 plugin software to Facebook and Twitter. Bridging the gap between the on-air rundown and nonlinear social media and OTT outlets, LUCI5's functionality aims to make delivering news to viewers, either over the air or through social media, faster and simpler.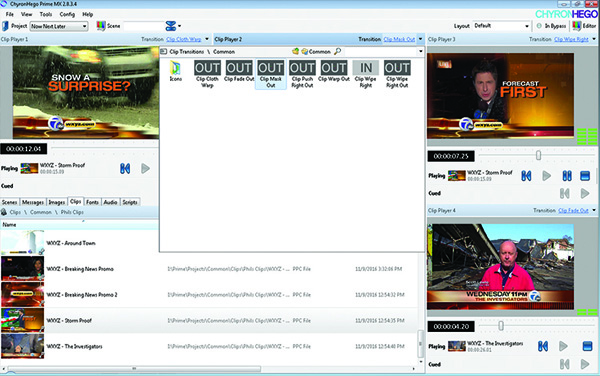 With LUCI5, producers can browse, create and order images and video assets from CAMIO without having to leave the familiar environment of their NCRS. LUCI5's functions are tuned for producers to create reusable graphics, clips and automated cues. LUCI5 is based on the Media Object Server (MOS) Protocol's new HTML5 plugin specification, making it compatible with many current NRCS solutions - but the interface also supports some older newsroom computer systems via an ActiveX container. www.chyronhego.com