Nevion Extends LAN/WAN IP Transport and Processing on Virtuoso Media Node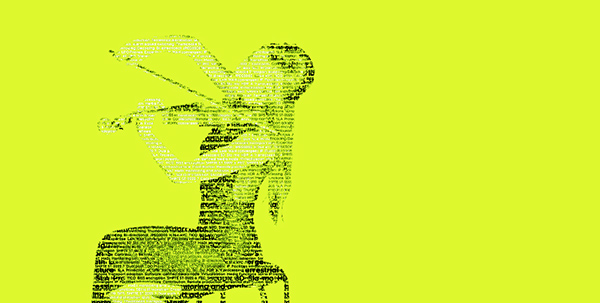 Nevion Virtuoso, a software-defined media node platform, has been updated with greater support for the SMPTE 2110 standards suite to cover documents 10, 20, 21, 30, 31 and 40 with a new multichannel audio digital interface (MADI) to and from SMPTE 2110 30/31.
Nevion is demonstrating these and several other updates to the platform's functionality at IBC2018. Originally launched at IBC2016, Nevion Virtuoso now also includes SMPTE ST 2022-7/SIPS protection for audio, audio gain and delay handling, pre-compressed audio IP and automatic Dolby E re-alignment. A further change is the new break-before-make (BBM) clean switching capability, developed for fast switching between sources.
Nevion Virtuoso has new IP media edge functions, designed for where IP LAN meets IP WAN. A LAN IP address is the address given to the host for a device within a local area network, while a WAN IP is the address passed to the router's interface connected to the internet, usually at the point of demarcation between a device and its service provider. These new functions include a firewall for network isolation, network address translations, SMPTE ST 2022-7/SIPS hitless protection, unicast to multicast conversion, RTP/IP monitoring, UDP/IP to RTP/IP conversion and bitrate policing.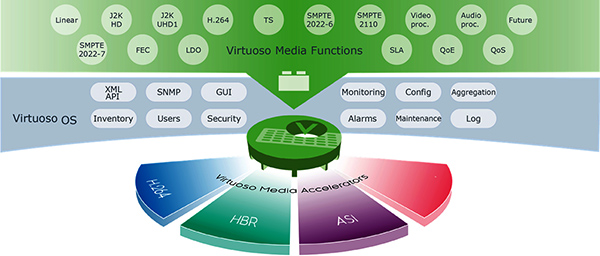 At IBC2018, Nevion is also demonstrating an implementation of the new RIST (Reliable Internet Stream Transport) protocol on the Nevion Virtuoso platform, defined by the VSF (Video Services Forum) to give protection on non-dedicated networks such the Internet where quality of service (QoS) can be an issue.
Nevion will show how the recent BISS/CA encryption standard (Basic Interoperable Scrambling System) works on Nevion Virtuoso. Designed to minimise the risk of piracy of live content by strengthening transport security, this standard allows cryptographic entitlements to be transported, together with the live video content, within the same bandwidth. It also enables the rights holder to grant or revoke usage rights in real-time.

As well as taking part in demonstrations with Arista, Cisco, the EBU, PHABRIX, Tektronix and the TICO Alliance, Nevion Virtuoso will be a part of the SMPTE ST 2110 demonstrations on the IP Showcase at IBC2018. This will be the third year that the IP Showcase has been a part of major industry trade shows helping the broadcast industry to strengthen its ability to adopt a standards-based approach to IP. The event is hosted by the industry's major technical and standards organisations – the Audio Engineering Society (AES), Alliance for IP Media Solutions (AIMS), Advanced Media Workflow Association (AMWA), European Broadcasting Union (EBU), Society of Motion Picture and Television Engineers (SMPTE), and Video Services Forum (VSF). www.nevion.com