Avid Maestro | Engine Powers Real-time Virtual and AR Broadcast Graphics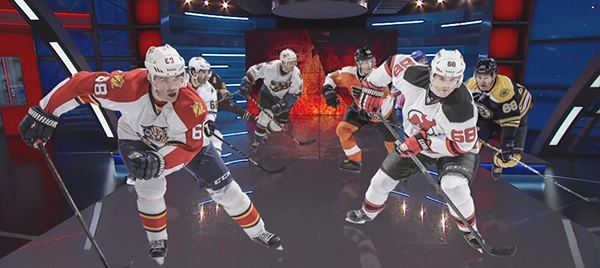 Maestro | Engine, the real-time graphics and video hardware rendering platform for Avid's broadcast graphics software, has been developed to support modern broadcast operations like virtual studios, augmented reality and video wall content. Maestro | Engine scales from HD and 1080P to UHD, and is compatible with either SDI or video-over-IP interfaces.
The platform is sold in two hardware configurations, Maestro | Engine and Maestro | Engine 4K, and works with all of Avid's other Maestro graphics software, which range across design, interactivity, live data handling and telestration for virtual sets and video walls used in news, sports and other broadcast productions.
Power and Support
It supplies the performance, scalability and format support these applications need to run correctly when used in broadcast workflows. It adds new functionality required for 3G, UHD, HDR and IP workflows, and at the same time helps control disruption to existing HD/SD SDI workflows.
Maestro | Engine is backwards compatible across legacy and new Maestro graphics suite authoring and control systems, so that existing content and productions will continue to work inside complex broadcast workflows. It supports codecs including Avid DNxHD/DNxHR, XDCAM 50, AVC-I, XAVC-I and QT RLE.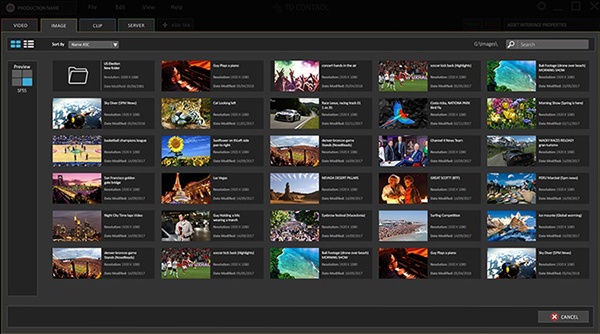 Currently, the Maestro | Engine platform is compatible with SD, HD, UHD and, coming soon, HDR workflows. Support for upcoming systems and functionality will be made available through software updates. For broadcasters interested in transitioning gradually from an SDI infrastructure to video over IP, Maestro | Engine uses an existing 10Gb fibre network and field-changeable interface boards. This approach controls cost and allows enough bandwidth for high-resolution media.
Graphics Creation, Render and Playback
The Maestro | Engine base system takes up to eight video insertions and has up to four outputs, including fill and key, for handling standard CG and dual channel production. For more demanding UHD, video wall and virtual studio productions, the Maestro | Engine 4K version is built with up to 16 video insertions and up to eight outputs - or up to four fill and four key outputs for UHD production.
Maestro | Engine works in combination with Maestro | RenderEngine software, which is supplied with Engine to render graphics at the necessary quality for display onscreen or in a studio. It also can drive content to multiple canvases, scale content up or down, and crop it. Also being able to preview large-scale video walls with a single HD feed helps to limit complexity and cost.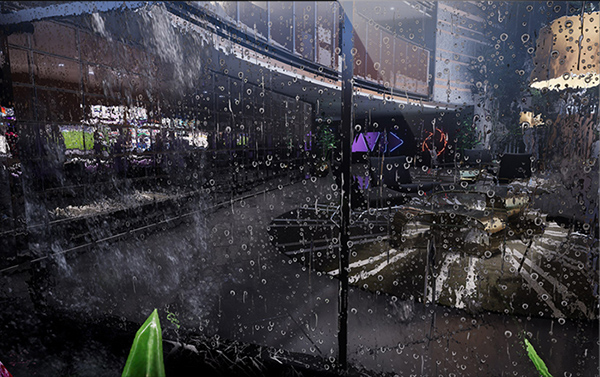 To enhance the realism of virtual studio productions, Maestro | Engine 4K works with both Maestro | RenderEngine and the Epic Unreal Engine, resulting in greater depth and detail. Because Avid engines can run simultaneously on a single Maestro | Engine 4K, users can render all virtual studio elements using the Unreal Engine while overlaying augmented reality graphics, driven by data, with Maestro | RenderEngine.
Video playback can also be integrated into scenes. Maestro | Engine handles both live video sources and stored video playback from its local drive, on Avid NEXIS or on another network storage device. It has two 1GbE connections and a 10GbE option for more complex video transfers. Users can composite together interesting visual effects using video clips as background elements, or as textures mapped onto scene objects.
Maestro | Engine is built with a proprietary I/O card that transfers video with extremely low latency, and maintains a constant two frames of delay from input to output for object mapping and handling audio. As well as its real-time graphics and rendering tools, ability to scale content and output fill and key elements, it can be used for video compositing and has an open API for the development of custom control applications.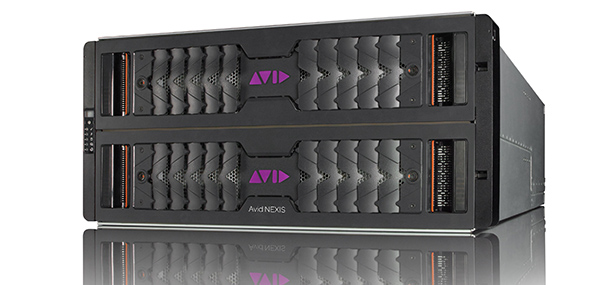 Systems Management
Users do not need to install special client software or rely om a systems administrator in the machine room to manage and configure settings. Maestro | Engine uses a web-based interface for all systems management. Users can set up and make changes to access rights, video formats, genlock sources, input and output mapping and other settings from any computer or device on their network, from anywhere.
Maestro | Engine is built for continuous 24/7 operation. For example, it has dual power supplies, dual network interfaces, and software and hardware watchdogs preventing production interruptions. Furthermore, because all Maestro graphics suite applications can control multiple Maestro | Engines, users can deploy extra engines at any time as live backups to on-air systems.
Maestro | Engine and Maestro | Engine 4K are due to start shipping toward the end of 2018. www.avid.com