NEP Australia Gears Up with EVS Servers and Sony to Power UHD/4K Cricket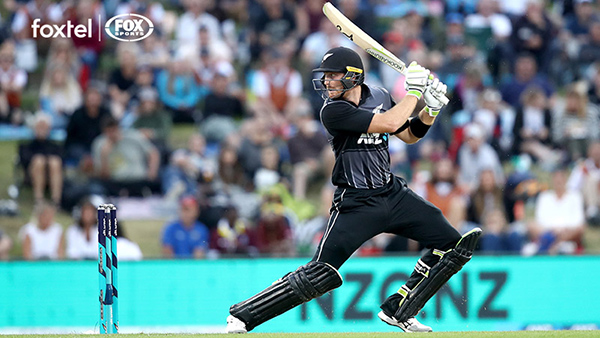 Foxtel is launching a new dedicated UHD channel in November in time for the start of the 2018/19 Australian cricket season, which means live matches will be delivered with greater clarity and detail than has been possible before. The technical partner for their programming is NEP Australia, a major local provider of outsourced television production services.
NEP has purchased more than 20 new live production servers for the project from EVS, which will be delivered and installed ahead of Foxtel's FOX SPORTS first live UHD-4K cricket match on 4 November. An initial order of 18 XT-VIA and four XS-VIA servers will support live production of the matches inside four of NEP Australia's mobile production trucks as part of a major upgrade to make them fully UHD capable.
FOX SPORTS will be using the channel to broadcast cricket matches in Ultra HD for the first time, showing every men's Test match in Australia as well as One Day Internationals, T20 matches and selected Big Bash League games.
NEP has also purchased Sony HDC4300 camera chains, HDCP43 box camera chains, BRC-X1000 remote PTZ cameras and HDC4800 super slo-mo cameras, and 4K software upgrades for existing cameras. For their IP trucks, NEP has purchased a number of Sony XVS9000 and XVS8000 switchers, switchers upgraded to 100Gb and IP, BVM-X300 OLED monitors, BVM-E171 OLED critical reference monitors and extra HDCU4300 CCU in 4K IP configuration.
In the lead up period, NEP has been trialling the DTC AEON RF 4K camera transmitter systems on a series of 4K test events. They will employ the DTC AEON in four mobile production units as part of the upgrade to make them completely UHD/4K capable for FOX SPORTS.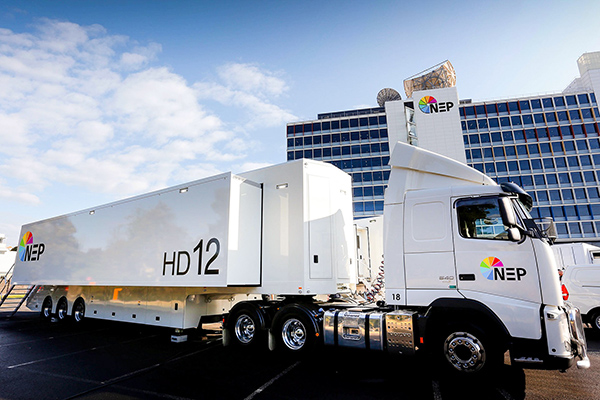 Following this initial season of UHD cricket, the XT-VIA servers' ability to operate in SDI or IP means NEP can migrate from their production trucks into the company's Andrews Hubs, where UHD cricket production will continue for subsequent seasons - along with over 500 other sporting events annually - via the Hubs' high-bandwidth IP production network. Depending on the codecs and cameras used, each server records approximately 30 hours of content in UHD-4K. In NEP's case, this represents a total of over 660 hours of storage.
NEP Australia has already deployed 27 XT-VIAs inside the Andrews Hubs, which are SMPTE 2110-based remote production studios in Sydney and Melbourne that can support multiple concurrent outside broadcasts. The cameras and microphones are located at the event, while the majority of the production team is based at the Hubs. There, central control facilities can accommodate up to six simultaneous events, connecting to 29 sporting venues via NEP's network.
"It's important to address the market's demand for higher-resolution content and use the new systems now available to develop better services," said Marc Segar, NEP Australia's Director of Technology. "As we already have nearly 50 UHD-capable EVS servers in place, NEP has one of the largest higher-resolution replay infrastructures in the world."
NEP Australia's new XT- and XS-VIA servers will be delivered and installed in time for Foxtel's FOX SPORTS first live UHD-4K cricket match on 4 November. Content can be accessed and shared between EVS servers in one of two ways. If both the new XT and XS-VIA servers as well as the previous editions such as the XT4K are in use, the team can use EVS' XNet SDTI network in 3G or 12G. Or, if only XT and XS-VIA servers are in use, the new Xnet-VIA IP network, a 10Gbps SFP+ link, can be used.
NEP does not intend to connect their new servers to the Hubs right away - their priority for now is to acquire the capacity to produce cricket in UHD-4K for Foxtel's new 4K channel. However, after this initial cricket season and the launch of Foxtel's channel, it is very likely that the new servers will migrate from the trucks into the Hubs where the productions can be handled using the Hubs' SMPTE 2110 IP network.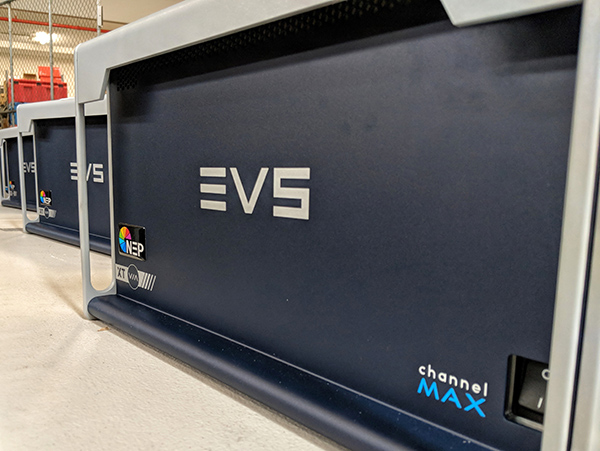 This is an advantage of the XT and XS-VIA servers, as they allow a broadcast team to operate in the way they like, when they like. They have the flexibility to start producing in 4K using SDI now, and change to IP in a few months without having to invest in new systems. The two server types function somewhat differently.
NEP will use the four XS-VIA servers to ingest UHD-4K camera feeds and playout content. The XT-VIA servers will be used to do the same, but are also responsible for creating all replays and highlights at the same time, including super motion replays. The XT-VIA servers are controlled by LSM remote control panels, whereas the XS-VIA servers are controlled by EVS' content management suite IPDirector, or through third-party automation.
LSM (live slow motion) is part of the core operating system of EVS' servers. Having the functionality integrated into the server itself makes the LSM device very responsive for live sports editing and live event broadcasting, and supports replay mode functions in slow motion, super motion and varios on-the-fly editing actions. The IPDirector system comprises software applications for live media content browsing, control, edit and playout, running on a central database. It has an an open, modular architecture so that users can adapt IPDirector to and integrate it with production environments, and set up media exchange with third-party systems. www.evs.com