China's CCTV Chooses Nevion for UHD/4K Contribution over IP and SDI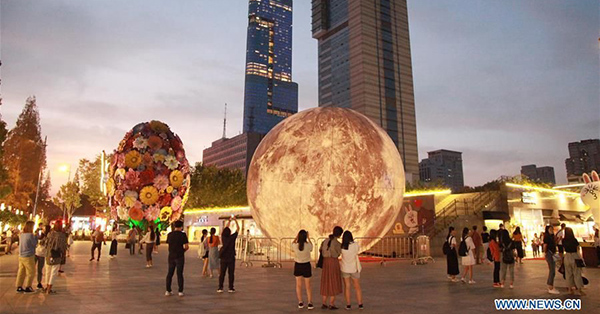 China Central Television (CCTV), China's largest television broadcaster, is increasing its use of UHD/4K, and has been seeking a contribution system for 4K Ultra HD signal transmission between studios. In particular, the company needed a means of reliably and efficiently transporting the signals over its existing baseband (SDI) infrastructure for now, and eventually over IP.
Nevion's new Virtuoso software-defined media nodes will be used to encode UHD/4K signals – that is, carrying four times the media of 3G-SDI - to fit on bandwidth equivalent to a single 3G-SDI signal – with the help of the lightweight TICO compression, profile 1 and 2, which are SMPTE specifications for TICO decoding processes for reconstructing compressed image data. CCTV will be able to use its existing 3G-SDI infrastructure to route and transport the UHD/4K signals, considerably reducing the need to invest in extra capacity to support the higher resolution.
TICO compression, currently specified as SMPTE RDD35 and due for ISO standardisation as JPEG-XS, is in line with the ongoing work on SMPTE's ST2110 part 22, defining the transport of visually lossless compressed video over media networks to create bandwidth efficient workflows. TICO is designed to efficiently handle UHD content in live production workflows, and support compatibility and interoperability between manufacturers and broadcasters.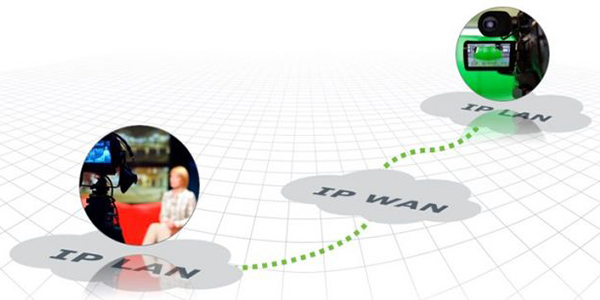 Because Nevion Virtuoso also supports transport over IP in line with SMPTE ST 2022-6 and SMPTE ST 2110 standards, CCTV can transition with less disruption to an IP infrastructure when they decide to, without needing to set up and switch over to new media nodes.
Nevion Virtuoso nodes are quite versatile in other ways as well, allowing the platform to accommodate new demands on CCTV, as they arise. Further to the encoding, routing and transport already mentioned, Nevion Virtuoso supports media functionality including transport functions for various formats such as JPEG2000, H.264 codecs and uncompressed transport, ASI/IP code stream adaptation, MADI and audio video processing functions. Virtuouso also handles reliability and security, such as active and standby code stream switching and content encryption.
IP networking is consistent across local area networks (LAN) used in studios and facilities, and wider area networks (WAN) used for contribution and distributed production. The current division, in terms of networks and workflows between studio, campus and contribution locations, is the result of baseband systems - specifically, the length of SDI cables. However, IP packets can travel nearly anywhere, very fast. Campus performance can be achieved over long distances, so that geographically separated locations can be be handled as one for the purpose of live production. This allows production options such as sharing facilities, talent and processing.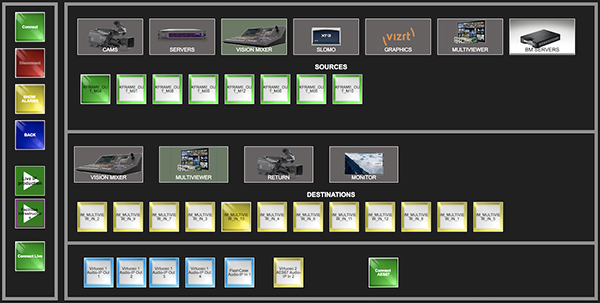 Nevion VideoIPath panel
Nevion VideoIPath can route signals to and from media functions on any of the Virtuoso in the media network, enabling infrastructure virtualisation through which the functionality of an appliance can be shared for multiple applications. VideoIPath can collect the monitoring data from all the Virtuoso appliances in the media network, aggregate it together with other elements and display information about the status of the network and services.
This project builds on an established relationship between Nevion and China Central TV station, which has been using Nevion VideoIPath orchestration and SDN (software-defined networking) control software and eMerge switches as the core of its SDN system since 2017. This system has played a central role in the coverage of major events in China, including the Spring Festival Gala and the Boao Forum for Asia and, more recently, the 2018 FIFA World Cup.
nevion.com