EVS Xeebra Live VAR Workflow Sets the Pace at Copa Do Brasil Playoffs
In time to use in the playoffs of the Copa do Brasil, the country's domestic knockout competition, the Brazilian Football Confederation decided to roll out a new video assisted referee (VAR) workflow, which they have been working on with Broadcasting Televisão Ltda (BroadTV). They have developed the new operation based on EVS' Xeebra system.
The VAR workflow comprises four of the Xeebra systems, each of which allows an operator to review up to 16 HD cameras at once using a simple user interface. BroadTV were responsible for the VAR infrastructure throughout the playoffs alongside a team of professional referees. BroadTV has worked regularly with the Brazilian confederation in recent years, but one of the main reasons it was rewarded this contract was the company's extensive knowledge and experience in live production.
Describing the practical considerations, director Salvatore De Luca at BroadTV said, "As VAR operations become more common in soccer, federations have found that expertise in live production is a major contributing factor to introducing and operating VAR workflows successfully. Using an industry-standard replay system instead of a proprietary set-up is also an advantage because it gives us an instant, local operator base familiar with the hardware and software, who can both train and work alongside match officials.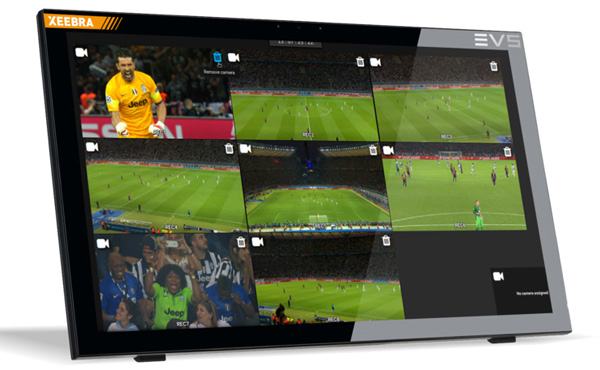 Over the last two years BroadTV and the Brazilian Confederation have worked together to define the expectations of a VAR service provider and to implement the right system for the confederation's requirements - specifically for professional soccer tournaments. The system and VAR workflow finally put in place have been designed with support and advice from the local EVS team.
EVS Xeebra systems are specified to run on a PMX server. For the confederation's events, the four Xeebra systems have been paired with the server, enabling referees to review up to 16 camera angles each, live from the venues. Using the system's touchscreen, users can zoom into selected images with conventional touch-and-pinch gestures to review each angle in detail - quickly and in constant synchronisation with the other venues. The view can be narrowed from all 16 to four, two or full-screen views, aligned in different configurations, using touches.

Video officiating has become an area of business growth for EVS within Latin America because many leagues and federations want to adopt professional video systems for their VAR workflows. The facilities operators chosen as VAR service providers need to put equipment in place that is fast, robust and flexible enough to handle officiating processes.
Xeebra supports ingest and browsing of high frame rate SuperMotion cameras, in the same way as EVS broadcast servers, to allow analysis with more clarity and detail than is possible with the naked eye. Also, due to the integration of machine learning into Xeebra that automatically calibrates the field, EVS' multi-camera review system allows users to overlay an offside line on the field of play for soccer games, which is normally a precise, time-consuming procedure. The AI-driven calibration in Xeebra does not require pre-game setup or additional sensors or cameras, relying only on the images from the live broadcast camera feeds.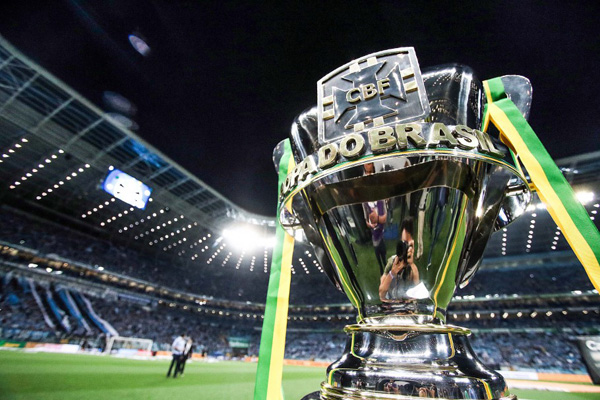 Xeebra's server architecture and a GigE link makes it possible for referees to sit and monitor wherever they like within the stadium - at the pitch, in a control room or in a vehicle - while the server equipment stays protected, out of sight. They can also define reviewed content to take away from match situations for post analysis, and export a Situation Report with metadata and audio.
The Brazilian Football Confederation is often noted as leading the way in VAR implementations at its tournaments. In the case of this latest Copa do Brasil rollout, referee training courses were completed ahead of time where referees were trained by a representative of IFAB – the International Football Association Board – which oversees the worldwide implementation of VAR. Referees were encouraged to keep in mind the philosophy of any VAR project that makes users' benefits a primary consideration when using the Xeebra system - minimal interference, maximum benefit. www.evs.com