Telestream Vantage Automates and Accelerates at Argentina's Artear Network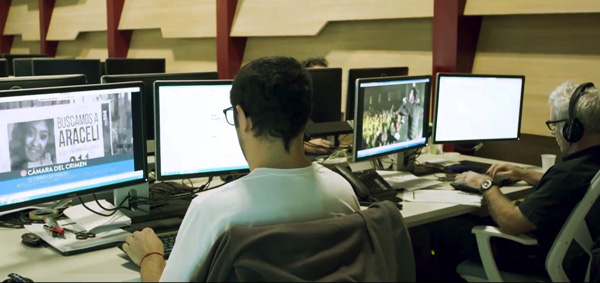 Arte Radiotelevisivo Argentina SA, a network owned by Argentina's media conglomerate Grupo Clarín and known as Artear El Trece, produces and distributes Spanish-language entertainment and news content such as episodic dramas, game shows, news programmes and dance competitions. To stay competitive in the crowded digital TV market, Artear El Trece manages and distributes video through more than ten media brands across several different platforms including broadcast, cable and digital sites.
To manage its varied operations, Artear opened a new content production centre, which at 28,000 sqft is one of the largest in Latin America. Built with four studios running an Avid MediaCentral post production workflow, the transcoding and processing of media moving into and out of the Avid editing, storage and asset management systems, is partly automated through Telestream Vantage Transcode Pro.
Digital Versions
Artear accelerates their Vantage Transcode Pro workflow with four Telestream Lightspeed K80 servers, plus 10 Dell CPU nodes running Vantage. The Lightspeed Server hardware is a Windows server-based system built with multi-core CPUs, GPUs and software developed to accelerate Vantage Transcode products – including Transcode Pro – carrying out 16-bit 4:4:4:4 video processing on the GPU, and H.264 encoding. Telestream has determined that a Lightspeed Server can speed up transcoding by as much as three to five times for a single job, and approximately doubles the throughput of a similar, CPU-only Windows Server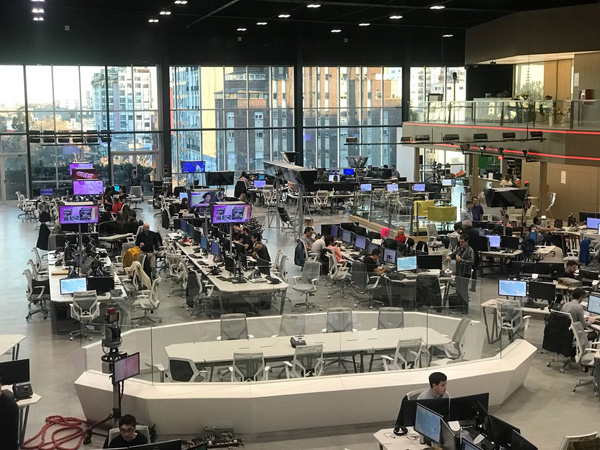 The volume and diversity of the material that Artear produces makes speed and, therefore, a level of automation important to the network's viability. "As our operation grows, I am not sure how we could otherwise manage the current media processing workload," said José Gabriel Ciccarelli, Avid specialist at Artear. "We use Vantage to make sure that all video, regardless of codec, format, bitrate or resolution, can be ingested into the MediaCentral environment. It also confirms that the material exported from the Avid suites is in the right format for distribution to all of our websites and social networks as quickly as possible."
To meet all distribution requirements - including viewing on various home and mobile devices - Artear needs to repurpose each instance of video that it produces into a number of different formats and adaptive bit-rate (ABR) variants. Consequently Artear has also configured its Vantage system with Vantage Transcode Multiscreen, also GPU-accelerated, to create the ABR packages. The process optimises the video content for proper display on all the different connected devices that viewers like to use.
Workflow Automation
Originally, before acquiring Vantage, they were only ingesting about 150 Sony camera files per day into the Avid workflow. But the need for digital versions has increased rapidly, Some of Artear's most challenging workflows are related to transcoding the large quatities of content seen on its TN cable news network into the right formats for use on the TN.com.ar website and international distribution channels.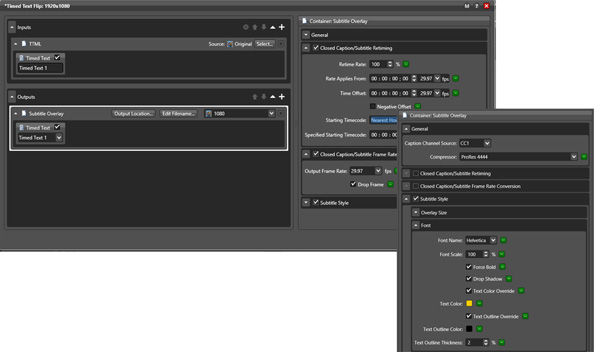 "By automating these tasks, we've both avoided human error, which is common with repetitive tasks, and accelerated processing, We are equipped to ensure that media files are ready in time for post production as well. Using Vantage has definitely saved time," said José Gabriel.
Vantage automates several different media processes at Artear, starting with the ingest of media from a watch folder directly into the Avid production asset management or ISIS storage systems. As described above, it converts between formats, codecs and frame rates, and creates the adaptive bitrate packages for multi-platform distribution. It is capable of handling broadcast codecs for moving content between capture, post and editorial, and delivery, such as XDCAM HD 50/35Mbps and ProRes 422, DnxHD-120/185/220Mbps and GoPro Cineform, as well as H.264/x264/H.265.
Artear automates mixing of audio channels with Vantage and normalization tasks like loudness correction, online tasks to augment media such as in/out fades and movie and image overlays and, finally, generating proxies for archive. www.telestream.net