ChyronHego Coach Capture Speeds Sports Analysis Workflows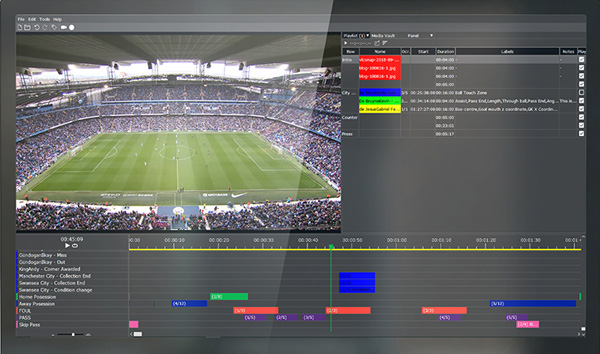 Designed for sports video analysts and coaches, ChyronHego Coach Capture records live and postgame video of game events in HD 1080 format and includes tagging, logging and telestration tools to process the material quickly and make it useful for sports applications.
The user interface in the new release of Coach Capture has been updated for speed. Analysts and coaches can log, seek and skip between events, and automatically add clips to playlists and reorganize them on the fly. Users can now select from multiple playlists, each of which line up a different set of actions. Several different logging panels are set up for a range of scenarios during a game, and for pre- and post-game analysis. Panels can also be shared to support consistent usage across teams and schools.
The workflow starts with video capture using Blackmagic H.264 Pro or UltraStudio Mini recorders, or by importing local clips. Event data is added manually as required using Coach Capture's tagging and labels panel or by syncing the software to external files logged elsewhere.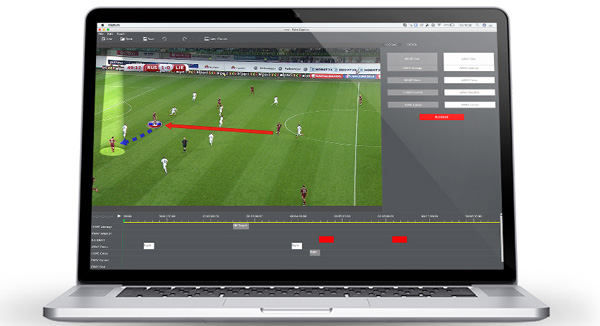 Coach Capture supports Windows, Mac OSX and Windows tablets, allowing projects to be shared between different users on different platforms. Users can pass clips between Coach Capture and ChyronHego Coach Paint telestration software, and import and export game footage in all formats, from SD to 1080HD and external XMLs, from other video and data sources. Notational data can be logged using intuitive pop-out labels.
Coach Capture helps to remove restrictions that limit analysts' ability to quickly capture, log and organize game clips. It forms a linked workflow from data collection to the visualisation and graphics tools in ChyronHego's Sports Analysis & Telestration suite - Paint, Coach Paint, Paint Live and the Player Performance Portal that displays tracking data and player statistics. All of these are purpose-built for coaches and analysts, and form a complete system so that users don't have spend time adapting, integrating or shifting between other software for coaching purposes. www.chyronhego.com