Grass Valley and Gearhouse Race to Australia's First 4K UHD Live Broadcast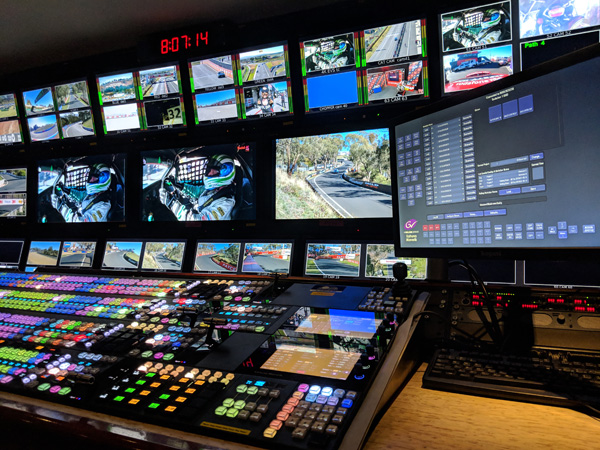 Australia's first 4K UHD live broadcast delivered six hours of 4K UHD content to fans from the Supercheap Auto Bathurst 1000, the 1,000km touring car race held annually at Mount Panorama Circuit in Bathurst, NSW. The race was televised to launch Foxtel's new 4K channel, 444, with routing and monitoring completed through FOX SPORTS Australia, and the live outside broadcast production handled by Gearhouse Broadcast.
The live production infrastructure was installed both at the venue and FOX SPORTS Australia's facility and included a Kahuna 9600 Production Switcher and NVISION Compact Router. Grass Valley hardware was chosen for much of the Bathurst 1000 installation, mainly for ease of integration - Foxtel's own playout workflow is also built on and around Grass Valley systems.
About Speed
"Motorsport is all about speed, and because this programme featured no advertising breaks, everything had to run without a hitch from start to finish," Ben Madgwick, manager of broadcast services, Gearhouse Broadcast. "What we needed was an OB infrastructure and workflow that could handle the volume of the 4K UHD signals, deliver consistent, high quality images to viewers at home, and ensure a smooth flow of files between the OB truck, FOX SPORTS Australia and Foxtel."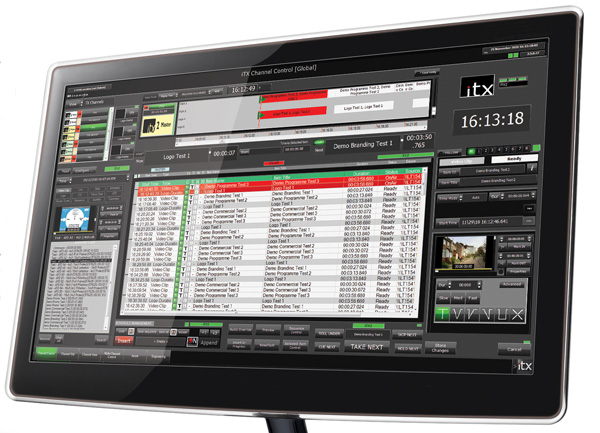 The Kahuna 9600 controls up to 24 M/Es, 48 keyers and 72 key layers, which can be shared across several studios. To support the newer 3D DVE, the switcher is built with 2.5D resize engines at the M/E level for perspective effects and mixed resolutions.
Each of the six full M/Es has 8 keyers, regardless of format, divided into four SuperKeyers and four eKeys. The four SuperKeyers perform linear, luma and chroma keying and have their own resize engine. The four ekeys are situated downstream and add more graphics to each M/E. The 3D DVE channels can be assigned to any M/E as required. Kahuna M/Es are designed with FormatFusion3 for multiformat operations that combine HD, 1080p and 4K UHD inputs.
Programming setups can be stored and recalled, with the DVE parameters placed in a timeline and transferred directly between a series of Kahuna systems. Users can work with combined channels, intersecting planes, single key and fill output, and access a model library of linear and non-linear effects and surface effects.
The NVISION Compact routers are available for all core formats and small enough to fit into 1 RU or 2 RU sizes. They also have a built-in controller, and can be controlled remotely without an expensive external controller, including over Ethernet.
Orchestration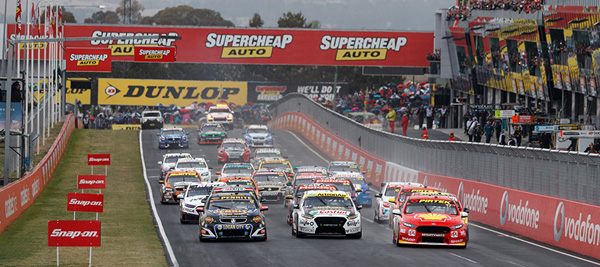 The orchestration and delivery of the race's live feeds had to be handled without a pause. Signals that were sent to FOX Sports Australia were switched and monitored through a Sirius 800 Series Router with the MV-800 Multiviewer, before being sent to Foxtel for final switching and transmission.
The Sirius 800 multiformat routers have dedicated cross points and card slots that accept MV-800 multiviewers, which can handle dense monitoring of large numbers of signals – that is, each MV-800 unit is able to receive 48 sources of the available router inputs and send up to 12 multiview outputs from those.
The multi-viewer generates H.264 streams for each of the input signals. These multicast streams can be used in the MV-800 desktop software multiviewer to produce local multiviews specific to each application. A facility can also use the software to re-design the monitoring requirements as they are called for.
FOX SPORTS Control Room
In the FOX SPORTS control room is a complete 4K UHD live channel playout system with Grass Valley's Masterpiece 12G-SDI master control switcher, controlled by Morpheus Automation, which can scale from small, single-channel systems up to very large systems and adapt to changing on-air requirements.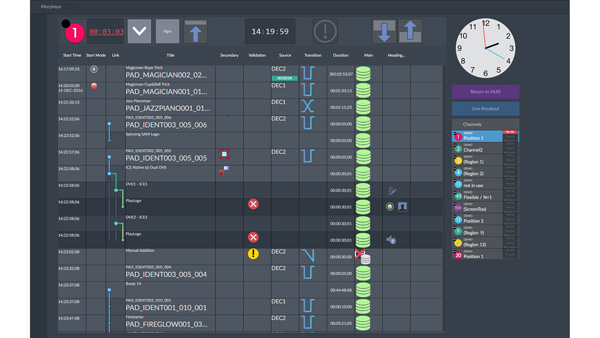 Masterpiece works across multiple formats to include audio, channel branding and multichannel program distribution, combined with dynamic visual effects, on a compact control panel. It is made for complex master control environments where operators need to make decisions quickly to make sure of the output quality. Like the Kahuna switcher, Masterpiece 12G-SDI employs FormatFusion3, making it unnecessary to create multiple versions of the same material for different outputs, or use external conversion.
Channel playout was supported by Grass Valley's iTX Integrated Playout and GV Node real-time processing and edge routing, with Kaleido-X Multiviewers for monitoring of the satellite uplink feed.
The iTX workflow goes from ingest, QC and content management to graphics, transcoding and monitoring. Its broadcast engine integrates the core playout functions and manages dynamic schedules and late arriving media by supporting multiple video format playbacks without the need to transcode. It allows responsive transmission control of live content, and has a GUI as well as a master control panel to make last minute schedule changes easier. iTX also integrates with the Kaleido multiviewers to anticipate possible operator transmission errors.
GV Node is a real-time, distributed routing, aggregation and IP processing node, supporting both IP and SDI workflows, that integrates video and audio processing, including Kaleido multiviewing for live production and playout. It also performs vertical switching to occur accurately within the signal's vertical interval. GV Node can use off-the-shelf IP switches for simpler monitoring, and has a spine-leaf architecture in line with modern IT infrastructure. www.grassvalley.com