FOR-A and InSync Technology to Debut 8K Video Processing at Inter BEE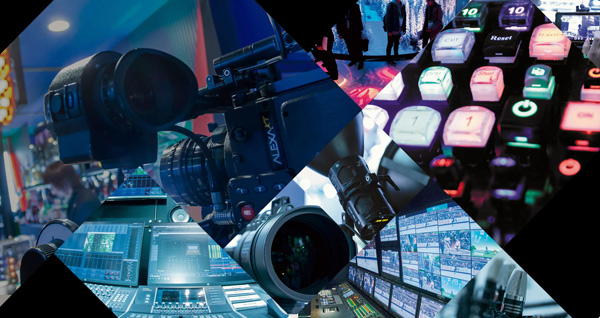 A new up-converter and frame synchroniser, both developed by InSync Technology Products to support 8K video, will be shown for the first time anywhere at Inter BEE 2018.
InSync Technology Products Ltd is a research joint venture between InSync Technology, specialists in software motion compensated standards conversion, and FOR-A video systems. It was formed in August 2017 to aid collaboration between the UK and Japan in the design and development of 8K UHDTV signal processing equipment to support current and future international program distribution.
The new InSync IF8K-UCN is a frame synchroniser that supports up-conversion of HD/4K UHD to 8K DG (Dual Green). It inputs HD-SDI or quad-link 3G-SDI (3G-SDI x 4) and outputs octa-link 3G-SDI (3G-SDI x 8) signals. Dual-green signals have a pixel structure in which, in a two-pixel-length square, two green pixels are diagonally arranged in an offset pattern, with one red pixel and one blue pixel placed in the remaining two boxes.
Two-way distribution of 8K DG is standard and BB or Tri-level sync reference input (the analogue video synchronisation pulse used for genlock) is also supported, with standard redundant power supply to suit long-term use. Supporting frame rates are 59.94i or 60i for HD and 59.94p and 60p for 4H UHD - there is no frame rate conversion. ITU-R BT.709 or ITU-R BT.2020 colour gamut can be selected for the input. Its output supports ITU-R BT.2020.

The InSync IF8K-FSCC is an 8K synchroniser and colour corrector. It synchronises full 8K video with both 12G-SDI and 3G-SDI signals. Asynchronous input of quad-link 12G-SDI (12G-SDI x 4) or 16 link 3G-SDI (3G-SDI x 16) for 8K can be synchronised by the external reference input and output with quad-link 12G-SDI. It does not provide frame rate conversion.
Video signal processing includes the luminance level, chroma level, chroma phase and black level – that is, the reflected colour information and light intensity. The IF8K synchroniser has a colour corrector to set white balance, black balance and colour gamut, and the signal's horizontal/vertical phase is adjusted by the external reference input. Additional audio delay can be applied for upstream or downstream equipment for each audio channel.
It has a MADI audio input/output interface for audio multiplexing and demultiplexing. Up to 32 channels of audio can be selected from 32-channel MADI inputs and maximum 32-channel audio signals, multiplexed onto SDI inputs and output from multiplexed SDI and MADI.
FOR-A is distributing the up-converter and frame synchroniser now globally and will exhibit at Inter BEE media and entertainment show, taking place 14-16 November in Makuhari, Japan. www.for-a.com