Dejero Manages Cloud Systems with Metadata and Workflow Automation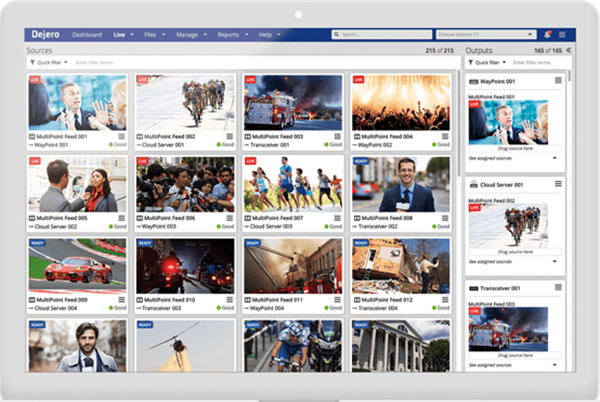 Dejero Control now has new functionality for managing cloud-based systems used for video transport and Internet connectivity while users are mobile or in remote locations. The new capabilities expand options for device sharing and metadata generation.
Dejero's Control is cloud-based management software included with purchases of Dejero hardware that gives users tools to centrally manage their equipment from a web browser. It was originally developed for real-time analytics, usage reports and notifications, remote controlled settings and transmitter health monitoring.
As part of the Control integrated cloud workflow, station administrators can create a custom template that defines metadata automatically as users in the field or in the control room edit and add metadata to recorded clips via the Control UI.
The templates are applied across all clips to make sure that relevant metadata, as defined by the templates, is added. As a result, users at the station can now search and find useful content more quickly.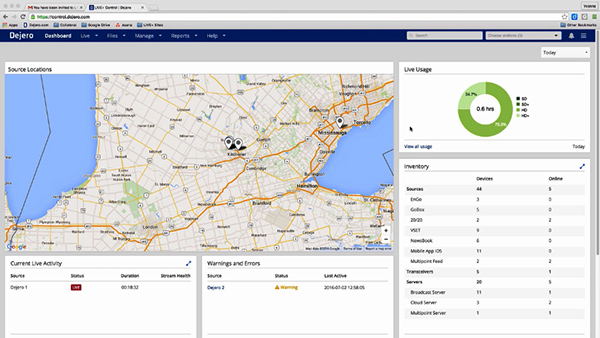 The metadata templates apply to all ingested clips at the station level. Once they are in place, users select from a list of ten pre-set fields, such as geolocation and acquisition date, all of which are auto populated from the transmitter. Free-form fields may also be created that station operators can define to further describe and organise recorded clips.
Dejero Control now takes advantage of cloud-based infrastructures to set up secure, controlled interoperability between stations and freelancers and allow device sharing. Users can now temporarily route a feed from a field transmitter to a partner station or broadcaster and, from there, share access to receivers.
This adds flexibility to how stations integrate with other stations or freelancers in the field. Consequently, video can now be sent or received with the transmitters and receivers configured in this way. A station operator could, for example, give freelancers or other collaborators access to route content. www.dejero.com