World Racing Group Streams Dirt Track Races Live through Dejero CellSat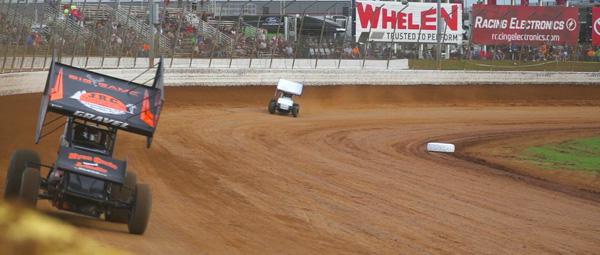 World Racing Group (WRG) is the main sanctioning body for dirt track racing in the US and Canada, running a sanctioning program of about 5,000 races annually at 120 tracks. Due to demand from fans to access more races, WRG began operating a streaming site at DIRTVision.com to keep them engaged.
Meanwhile they looked for a system they could use to live stream the full schedule of their premier series of the year 'World of Outlaws', a 93-race event that runs coast to coast over 45,000 miles across the US each season. Their intention was to allow fans to follow the series, night in and night out, by giving them viewing access to every race.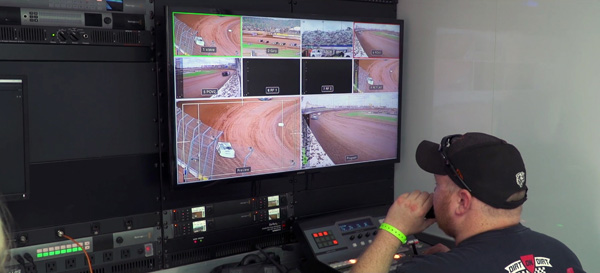 As WRG considered the options available in streaming systems, reliability was a critical factor. Reliability would allow them to plan ahead and give them a chance to manage the available resources. Typically, for example, fibre connectivity is not available at venues, so WRG relies heavily on cellular connectivity. However, even in areas with good cellular coverage, cellular networks can become congested at sold out venues, especially during the critical racing moments.
Blended Cellular and Satellite Connectivity
Therefore, in April 2018 World Racing Group chose to deploy Dejero CellSat, a blended cellular and satellite system that uses Dejero's network blending to combine cellular connectivity from multiple mobile network carriers, with Ku-band IP satellite connectivity supplied by Intelsat. If the bandwidth available from cellular connections falls due to network congestion or other factors, CellSat automatically blends in Ku-band IP connectivity to boost bandwidth to the level required for the live streams.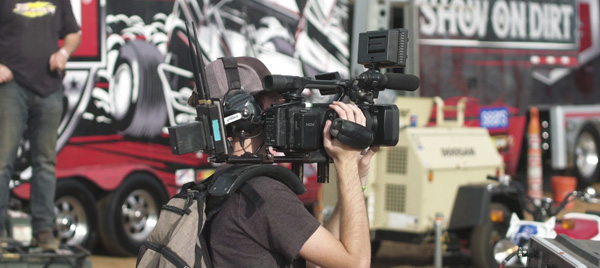 WRG built a 26-foot mobile production unit to house their live production equipment while the crew travels the 45,000 miles the series covers per season. While on-site for a race, CellSat connects to a full production switcher capable of handling a multi-camera shoot, and then delivers the content back to the main production studio based in North Carolina. Up to two people are required on-site, with another working back at base.
The Dejero software dynamically manages the fluctuating bandwidth and latency, and intelligently determines and chooses the optimal path for delivering the IP packets to the playout destination, thereby using a combination of cellular and satellite connectivity. The resulting fast, low-latency CellSat network can be accessed from nearly anywhere.
The Dejero CellSat system includes equipment, software and connectivity services to the CellSat network, all of which are managed in the cloud and receive 24-hour technical support from Dejero.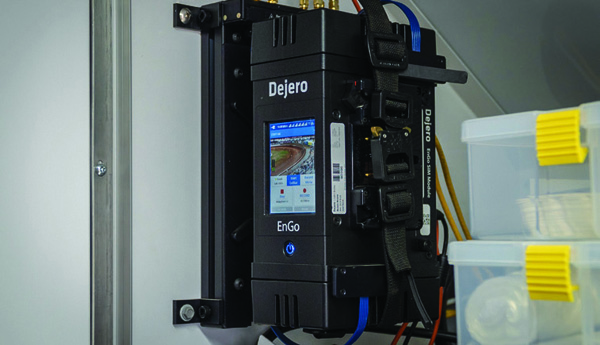 Staying Live and Up to Date
WRG has been able to live stream its complete premier racing schedule from all venues using CellSat's network blending. Because it delivers content consistently and maintains video quality, the CellSat connectivity service has given WRG a chance to reduce the resources they need, overall cost and set-up times. Since adding CellSat to its workflow, WRG says their social media profile has risen, showing particular growth in live fan engagement during races.
Brian Dunlap, director of broadcast services at WRG said, "The capabilities of CellSat have been a critical part of our work this year, because they allow us to work independently of the available cellular bandwidth. Should the bandwidth dip at a key moment due to large crowds, such as at the start of a race, being able to blend in more satellite connectivity means we don't have to skip venues during the racing season. We can keep the competitor news up to date, live, from every single race."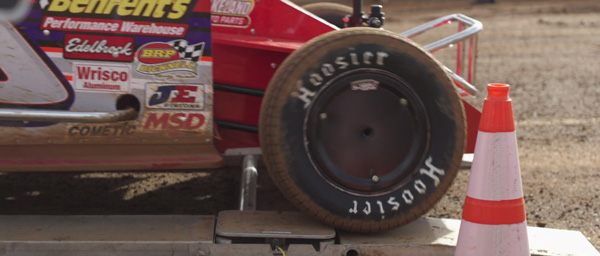 They can now perform all broadcast and streaming tasks from within a mobile production unit, which means setting up and taking down all the equipment out of and into flight packs at each event is unnecessary, saving considerable time and resources. Also, CellSat connectivity is supplied from a single provider, making procurement, management and billing simpler. www.dejero.com