Bannister Lake Releases Chameleon 10, Stars at FIA Gran Turismo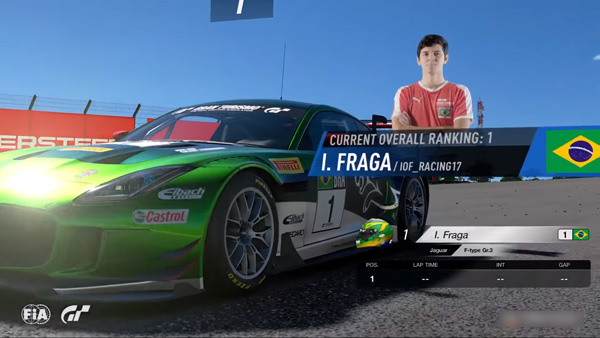 Bannister Lake Chameleon real-time data aggregation and graphics management software is now upgraded to Version 10. The new version, which is available now, updates Chameleon's election module, query functionality and its ability to filter custom data, and adds media bins for organizing media into containers. It includes extra support for the onboard Chameleon HTML5 designer tool, in which users create projects with ticker and branding scenes, publish them to a server and export ready for players.
The Chameleon data engine is built for robustness, allowing it to handle multiple data feeds from diverse sources, and to work directly with third-party broadcast CG platforms, in effect adding scheduling and rundowns to those applications. Alternatively, smaller TV and Internet broadcasters can use the data aggregation abilities as part of Chameleon's integrated data and graphics package, without taking on the functionality of traditional, dedicated broadcast CG software.
Election Data Ingest and Management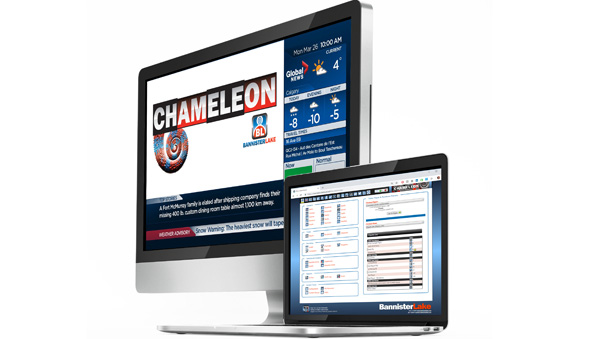 With a strong focus on Chameleon's election module, version 10 improves how election data is ingested and managed. This release adds new options for entering election results manually, for example, where data feeds may not be available, which is especially useful in less populated districts or in jurisdictions where it is not practical to set up a real-time results feed. The new functionality also works as a fail-safe mechanism in situations where a data feed may have stopped working, to prevent or mitigate disaster.
The election module has other updates that help broadcasters use data on-air more effectively when covering races in remote locations or in smaller communities. For example, down-ballot data such as referendum and proposition results are managed to give editorial staff more ways to display information that is of narrower, more local interest. It has better management and filtering for acclaimed candidates as well, who participate in an election without opposition.
Security, Social, Sponsorship Updates
Due to improved password protection, the security functionality of Version 10 is better aligned to NIST (National Institute of Standards and Technology) guidelines, which help organisations meet requirements of the Federal Information Security Management Act, and protect their information and systems. Clients using Chameleon now have an upgraded password strength checker that warns users when they try to adopt too weak a password.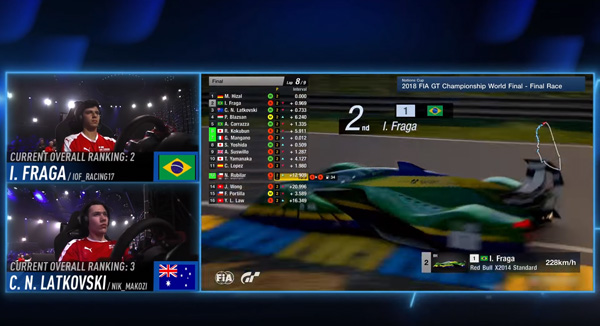 The new release makes use of Chameleon's ability to feed data to web widgets. These allow producers to visualise data interactively online or on mobile devices, and take advantage of more storytelling opportunities not only for elections, but also for news, sports and financial data. You can also set up Chameleon to send out tweets automatically when triggered by user-defined data conditions, so that viewers can engage with live data on social media.

To monitor sponsorship effectiveness, users can manage campaign and client data with a sponsor module that tracks and connects campaigns to specific sponsors, defining as-run logging more clearly. Stations can reconcile the schedule with the as-run log faster and more accurately.
Gran Turismo Championships 2018 Series, Monaco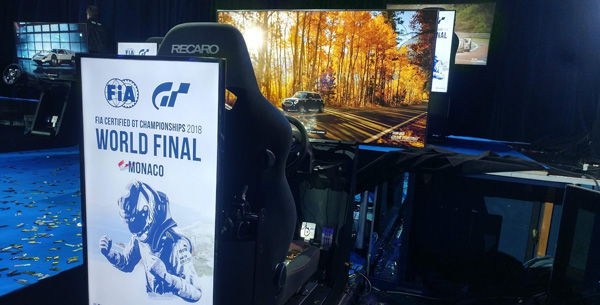 Chameleon delivered customised, real-time editorial and graphic content for the FIA-Certified Gran Turismo Championships 2018 Series held in Monaco in November. A competition between the world's top Gran Turismo drivers, the GT finals has become one of the world's most popular eSports events. Chameleon was used during the championships run-ups in Salzburg, Madrid and Las Vegas. In total, the tournament covered four international regions over a three-month period, ultimately reducing the field of hundreds of contestants down to 30 finalists.
As a partner of The Boombox Group, a production company in Montreal with a speciality in live sports events and broadcast, Bannister Lake configured and handled the event's data management system, populating graphics both in-venue and for the tournament's web broadcasts. Chameleon was used to filter data coming from Google Sheets, and organise it for each of the competition's races.
Chameleon also supplied the event with tournament standings based on points and finish position. Its BLADE RESTful API was used to reformat content to make it accessible and available to graphics engines for display. The BLADE (Bannister Lake Active Data Exchange) API contains data retrieval tools within a single URL, and the BLADE module manages access to topics and content in XML, RSS, JSON or CSV formats, as available, so that you can use the same dynamic broadcast content on other platforms.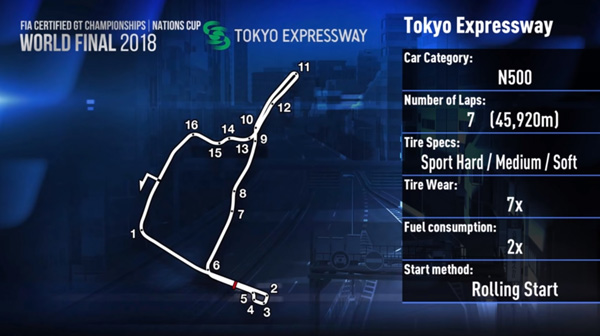 Automated Real-time Updates
Bannister Lake has worked on several recent sporting and eSports events including the FIFA eWorld Cup 2018 and the 2018 US Open Tennis Championships. Both events used Chameleon to aggregate diverse data content, moderate and manage content, and distribute it to various output channels. Bannister Lake's Chameleon is a good match for eSports productions, which especially rely on engaging experiences for fans while creating new revenue opportunities for event organisers. By aggregating and displaying multiple real-time data sources, fans receive extra editorial information, and the potential increases for sponsors to generate more impressions.
"The FIA-Certified Gran Turismo Championships had certain challenges, but we were able to use our production experience," said Al Savoie, Bannister Lake's technical and creative director who supervised data graphics integration onsite. "An example of this is triggering specific graphics directly from the switcher to sync driver cameras, with their corresponding lower thirds. This gave the technical director the ability to go to three graphics boxes in the design at any time and show the correct name, flag and manufacture of each driver."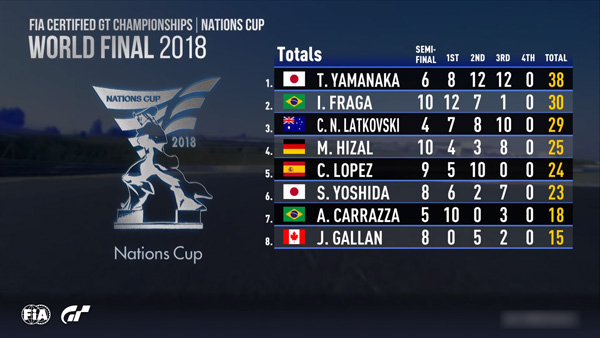 The Query function creates dynamic playlists that automatically adapt the set of data being displayed based on criteria that the user can configure very precisely. Database queries are created using standard SQL syntax, and stored unexecuted for later use through playout rundowns or the BLADE API. The query is only applied to the database at the last moment before the resulting data is needed, to make sure the extracted information is up to date. www.bannisterlake.com