tpc Switzerland's IP-based OB Truck Hits the Road with Imagine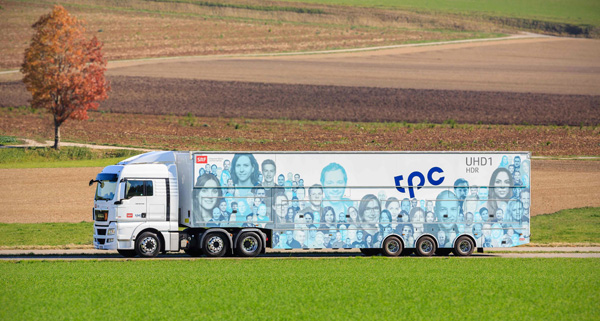 tpc in Switzerland is technical service provider for national broadcaster SRF/SRG. A part of its work is covering live events through the year, which range from sports competitions like Alpine and Nordic skiing, to entertainment such as theatre, concert and opera performances. When they decided to invest in a new, large-scale outside broadcast truck in 2018, the design needed to serve several interests at tpc.
First, flexibility was critical to allow their crews to switch applications from sports to arts production, day to day. Also, the decision to build came at a time when tpc's broadcaster clients were growing more interested in acquiring video at very high quality, including 4K resolution and extended dynamic range and colour gamut, to preserve its value for clients and audiences in the future. Furthermore, tpc was beginning to migrate all of their operations to IP connectivity and opted for a SMPTE ST 2110-based production and delivery infrastructure in their new vehicle.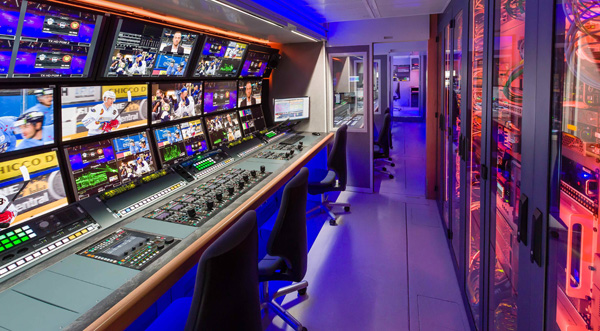 The truck, named UHD1 HDR, completed its first live broadcast for a match in the Swiss National Hockey League in Zürich on 19 October 2018, and is now in regular use. tpc's CTO Andreas Lattmann said, "Now that the new UHD1 HDR truck is on the road, as well as its high production quality, we are getting valuable experience in developing and operating IP networks. Most important, we can do this while working in a vehicle that looks and feels like the trucks that our crews have been operating for years.
"It has the same performance and operational characteristics as a traditional SDI system, but with the advantage of IP connectivity and software flexibility – plus format independence up to uncompressed HDR Ultra HD. Over time, adopting open standards will mean that we can select the equipment we prefer for each stage of production, from acquisition to delivery."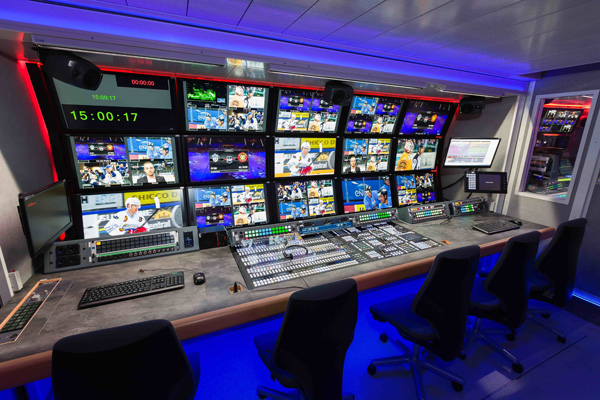 Imagine Communications supplied the IP-connected infrastructure using commercial off-the-shelf (COTS) switches and hardware chosen to support uncompressed UHD production when required. The central gateway and video processor of the set-up is the Selenio Network Processor (SNP). A compact device, the SNP performs high-density signal processing with the option to select formats, per signal or per production. The gateway also converts between different network transmission and coding techniques to external SDI signals.
To maintain system-level control of the complete network, the UHD1 HDR truck's crew uses Imagine's Magellan SDN Orchestrator software for managing hybrid baseband and IP networks, with the EPIC MV multiviewer for monitoring. As the IP transition path is being defined, Magellan maintains the integrity of content during creation, processing and distribution. Incorporating the Magellan SDN Orchestrator control layer into a hybrid network allows the entire bit flow to be software-defined, at the same time giving visibility of the complete network.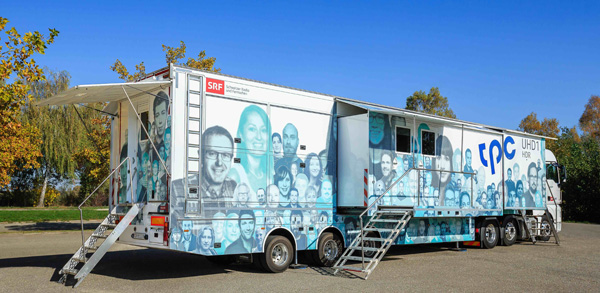 Through the remainder of the winter, UHD1 HDR is scheduled to cover World Cup winter sports, Euro League and Champions League football and other events. tpc and Imagine Communications are to stage a one-day event to show the new truck to end users, systems integrators and the press on 19 February 2019, at the Technology and Production Centre (tpc) in Zürich. www.imaginecommunications.com