NAB's Show Floor Attractions to Focus on AI, Cloud, eSports and 5G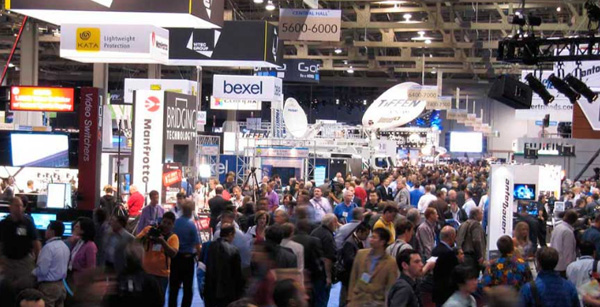 Several attractions on the Exhibition floor at NAB Show in Las Vegas in 2018 will be dedicated to the broadcast and content industry's most urgent topics – the cloud environment, AI, eSports, the in-Vehicle experience and 5G. NAB Show will be held at the Las Vegas Convention Centre from 8 to 11 April 2019.
AI + Cloud Campus considers how distributors can prepare for what viewers, listeners and readers want before they know they want it, while at the same time preparing for tomorrow's trends.
Advances in AI and cloud systems continue to shape content and media in new ways, from production workflows to delivery methods. While CIOs, CTOs and technologists look at new concerns and new options, cloud is still pushing the limits for content and AI is getting us there even faster.
Destination 5G will demonstrate that 5G data transport is no longer just an idea – it has arrived. As this next-generation wireless technology sits poised to reshape entire industries, none are more apt for disruption than media, entertainment, and traditional content delivery models. Destination 5G considers what this massive shift will mean for businesses, factoring in costs, infrastructure, frequency and spectrum issues, security, and adoption concerns, to determin what is feasible and when.

eSports Experience is about monetisation strategies and seeing where Esports and live gaming fit into content models and brand initiatives. Visitors will have a chance to connect with technology partners with massive audiences. This will be NAB Show's biggest Esports and Gaming pavilion to date and show how you can tap into the latest content delivery systems.
In-vehicle Experience is still being finalised but will be a chance to discover firsthand from major manufacturers, technologists and content creators why connected vehicles are forecast as the next new opportunity for content consumption.

Innovation Pipeline Theater is a venue for forward-thinking panels, trends, tech and more from today's top women innovators covering topics from production and post, to news and film, streaming media and VR.
https://www.nabshow.com/show-floor/show-floor-highlights/stages-and-theaters/innovation-pipeline-theater
https://www.nabshow.com/