Bannister Lake's Chameleon Delivers 4K Graphic Content Over IP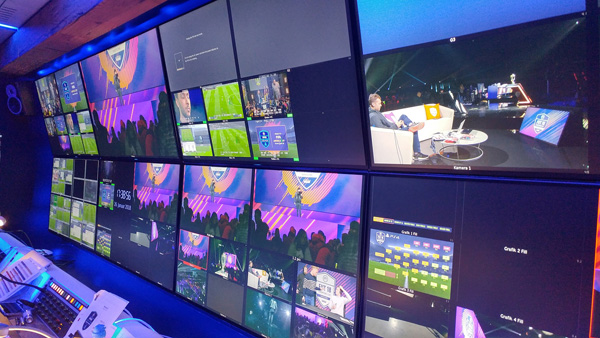 Bannister Lake's data aggregation and management software Chameleon is now capable of outputting 4K UHD video over IP networks. This ability was recently shown at the InterBEE 2018 exhibition in Japan in November using Visionary Solutions' PacketAV 4K DUET encoder and decoders.
The PacketAV 4K devices are video over IP encoders and decoders that solve the transportation issues that typically occur in non-IP cabling systems, allowing Chameleon graphics to play back smoothly on 4K monitors in most locations. The result is a simple data and graphics management system that performs efficiently in a range of different resolutions and broadcast environments.
PackeTV and PacketAV hardware can be set up on regular IP networks, enterprise or private, to offload traffic using the same network protocols and devices but without mixing video traffic with data or voice.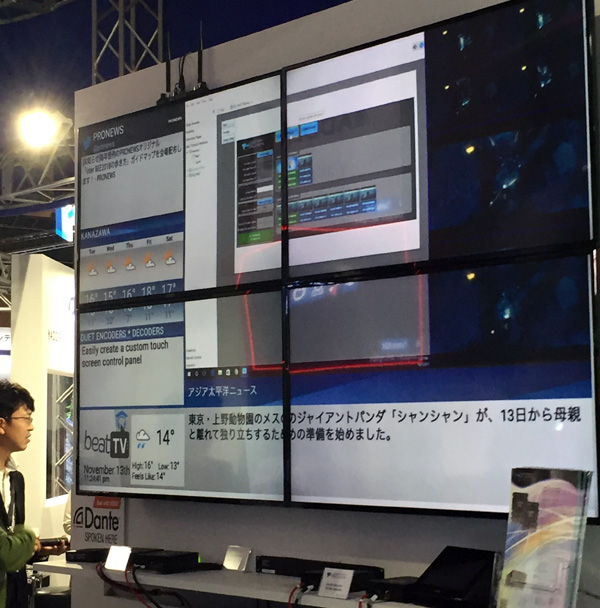 Chameleon at the InterBEE 2018 exhibition using Visionary Solutions' PacketAV 4K DUET encoder and decoders to output 4K UHD video over IP networks.
When an encoder is connected to a HDMI source signal like a camera, STB or server, the signal is converted into a packetized stream compatible with OTS Gigabit Ethernet switches. Using existing Cat5e/6 infrastructure, users can connect to decoders anywhere on the same GbE network. The decoder receives the IP packets over Cat5e/6 cables, converts them back into an HDMI signal connecting directly to a display, delivering visually lossless video and RS232 controls.
Chameleon's web-based interface allows non-technical users to update the information on all platforms, and the PacketAV DUET 4K encoders and decoders allow content to be displayed through a standard LAN network. Therefore the combined system can be set up, maintained and updated relatively easily.
At InterBEE, Chameleon graphics rendered to HTML5 were transported over a standard 1 Gigabyte network to multiple 4K video monitors with native 4K image quality, and meanwhile their data management functionality and control were maintained.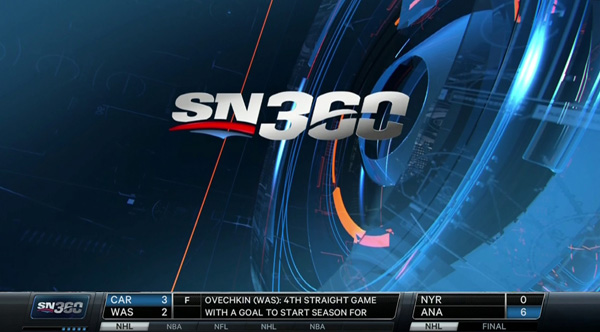 Bannister Lake considers that, as the international broadcast industry continues to experiment and migrate to 4K-over-IP workflows, it is important that graphics systems also keep pace with developments and support the trend. Similarly, the production community needs tools that allow data content to be quickly repurposed to retain its value in a 4K environment.
Chameleon broadcast graphics software aggregates data through its web UI, and then uses rundowns, playlists and other scheduling to generate customisable branding and tickers. It has plugin support for data feeds, automation and traffic systems and is compatible with NDI, SDI, HTML5 and SMPTE IP platforms. For data, users have access to weather, sports, social media and elections modules, and to other modules for graphics elements. Chameleon is deployed as an on-location server setup, for companies like network television stations, or a cloud instance for industries with several locations. www.bannisterlake.com