Cobalt Digital's Image Processor Drives Simultaneous HDR/SDR Production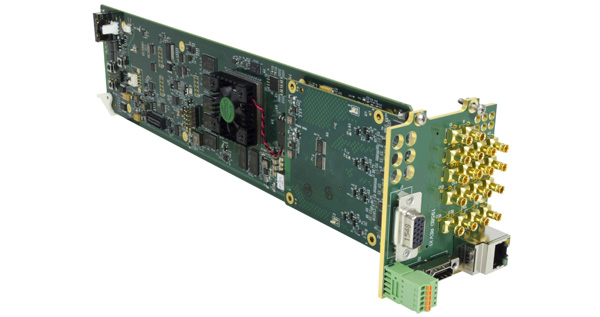 Cobalt Digital's new 9904-UDX-4K up/down/cross converter and image processor for openGear frames serves as a hardware platform for Technicolor High Dynamic Range Intelligent Tone Management (ITM) software. This allows the crew to use their existing SDR infrastructure to produce HDR footage, and reduces the need for new camera purchases and other costs.
The 9904-UDX-4K carries out clean, accurate SDR-to-HDR and HDR-to-SDR conversion based on SL-HDR1, Technicolor's recommendation for a single-layer approach supporting compatibility with non-HDR screens and non-HDR equipment. Using the Technicolor conversion process generates a single layer video stream to distribute SDR delivered with dynamic metadata that allows inverse conversion back to the original HDR. When a network service provider transmits the SDR feed, it will automatically deliver a HDR experience to compatible TVs and set-top boxes.
An algorithm that allows up-conversion of non-HDR video to match native HDR content, Technicolor HDR ITM software manages brighter lights and darker shadows to deliver sharper, more realistic images in real time. While it allows manual adjustments on the fly and the use of preset profiles, its dynamic adjustment capability enables an operator who may not be an HDR specialist to achieve high quality results.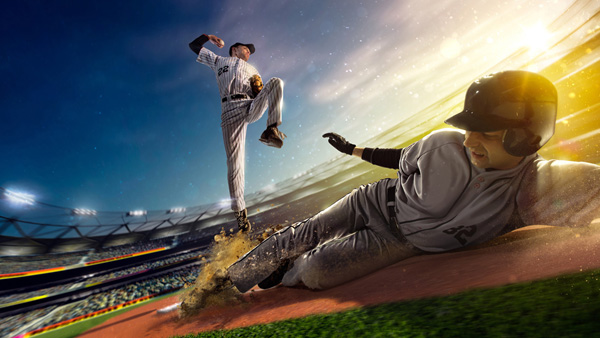 For HD and 4K live sports, the 9904-UDX-4K allows production truck operators to simultaneously create SDR signals from HDR sources using the SL-HDR system. Legacy SDR sources such as cameras, servers and graphics systems can be converted for HDR productions using metadata. As a result, the 9904-UDX-4K removes the need for sports productions to use separate SDR and HDR cameras and processing paths, and is a more affordable way to produce live sports for multiple delivery platforms. It also gives broadcasters a means of future-proofing equipment investments.
The 9904-UDX-4K accepts diverse input combinations, including 12G-SDI on every I/O and quad-link 4K, and includes frame synchronizer and scaling as standard to allow for various output formats as well. It also converts a range of signals for use in live production. Other functions include audio embedding/de-embedding, options for RGB colour correction, and 3D-LUTs that generate a 33-cube LUT with greater bit-depth for colour mapping and grading.
The new converter is now shipping and is currently installed in a limited number of trucks and studio facilities. www.cobaltdigital.com