DTC Broadcast Stays the Distance for Hankook 24Hr DUBAI Auto Race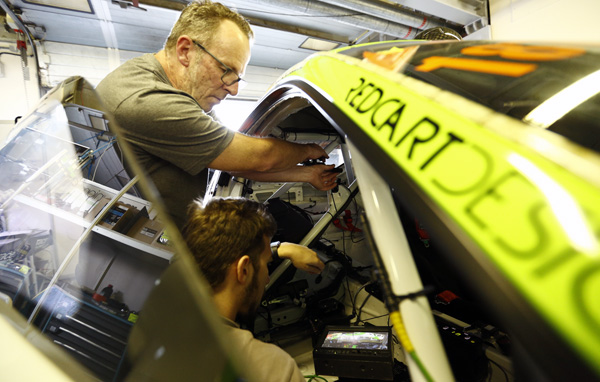 Image courtesy of © photos/0221Media
From 10 to 12 January 2019, 75 race cars set out over the 5.4 km course of the 24Hr DUBAI endurance race at the Dubai Autodrome in the United Arab Emirates, part of the 24Hr SERIES sponsored by Hankook. In the end, the race was won by Car Collection Motorsport in their new 2019 Audi R8 LMS.

Covering the race was broadcast services provider 0221 Mediagroup from Cologne, supported by systems integrator Studio Hamburg MCI. Working with their partner DTC Broadcast, Studio Hamburg MCI specified and supplied a complete DTC broadcast wireless system for coverage of the event. DTC's deployment comprised SOLO7 OBTX transmitters and SOLO7 Nano amplifiers coupled with PRORXD receivers, resulting in comprehensive coverage around the circuit.

Sebastian Scholz, Managing Director of 0221 Mediagroup said, "As an international operating broadcast service operator, we have gained a lot of experience with various wireless systems on the market. Motor sport is only one of many different challenging applications that we handle. DTC convinced us that, together with the extreme flexibility of their wireless system - owed mainly to the PRORXD 8-Way Receivers – working with their capture systems would allow us to quickly and confidently respond to the future requirements of our clients."
Flexible Encoding/Decoding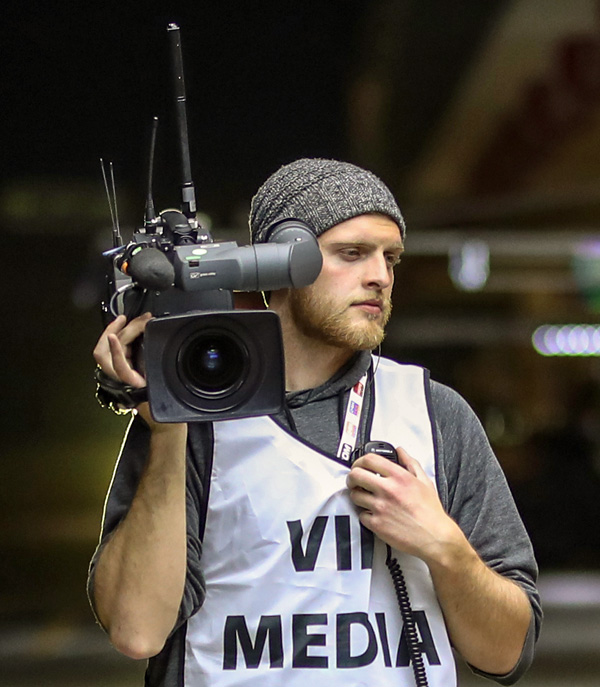 Image courtesy of © photos/0221Media
The SOLO7 OBTX digital video transmitter is compact and made specifically for high quality wireless link applications for OB. COFDM modulation especially suits terrestrial broadcast. Its COFDM and H.264 encoding enable HD images, and its small size and low power consumption improve the performance. Video input options include composite, 3G-SDI and HDMI, and it has swappable frequency bands from 200MHz to 8.9GHz. The control panel is integrated and includes 16 user-defined presets.
The PRORXD's RF performance is supported by a low-delay decoding platform that carries out SD and HD MPEG2 and H.264 decoding. If a second decoder is added, two SD or HD signals can be decoded. Multiple output formats are supported with composite and SDI outputs in SD and HD-SDI including embedded audio. Asynchronous serial interface (ASI) transport stream I/O is available, plus an on-screen graphical display for monitoring and diagnostics.
Studio Hamburg MCI Project Engineer Richard Hardege said, "The DTC set-up was brought in to replace a system that was going to require twice the number of receive points. But it still could not consistently cope with the demands we knew the race would involve. Having successfully trialled DTC's SOLO7 OBTX transmitters and PRORXD receivers with eight-way input and some ancillary fibre connectivity for the same motor racing series in 2018, we rapidly identified the DTC hardware as the way to achieve 0221 Mediagroup's project more efficiently and ultimately less expensively."
Full Circuit
When Studio Hamburg MCI carried out their coverage test, they hoisted a single receive point on a strategically located cherry picker and found it was able to cover nearly the entire race track save a small area of the back straight. By adding only one further small receive station, 100 percent coverage was achieved for more than 24 hours before, during and after the 24-hour race.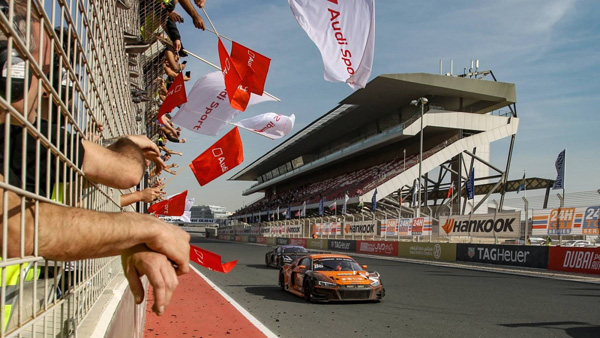 Richard Hardege said, "The use of the cherry picker made the system quick and affordable to set up. Having to source and secure locations all around the track is costly, time-consuming and often impractical. The PRORXD receiver is actually ideal for the scale of a typical motor racing event. Essentially, by using the PRORXDs we cut the number of receive points required for the race season's circuits in half."
A group of cars from the field of 75 were selected and fitted with the SOLO7 OBTX transmitters inside each car, housed with ultra-miniature 1W amplifiers, designed for point-of-view, live broadcast applications that need long term battery power. Low-profile, omni-directional Domo antennas then completed the transmit package. www.domobroadcast.tv