ORF and Qvest Media Automate Studio Production Workflows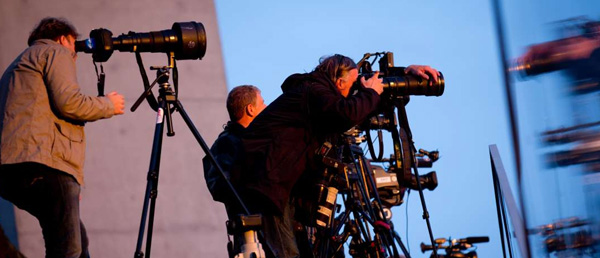 Austrian public broadcaster ORF has equipped its station infrastructure with new studio automation systems, integrated and tailored to the broadcaster's work processes for the control of five studios at the ORF centre in Vienna.
As the general contractor, Qvest Media will be taking care of all tasks relating to the planning, delivery and implementation of new hardware and software components for studio automation at ORF. One of the main changes for the station will be automated links between editorial and technical component workflows for programme delivery.
Editorial Integration
A major part of the existing studio infrastructure is their Redsys editing system, which media services provider APA-IT developed in collaboration with ORF, who now use it to produce thousands of radio, television and internet broadcasts per month. It is used for planning, linear processing, archiving and on-demand delivery of all types of media.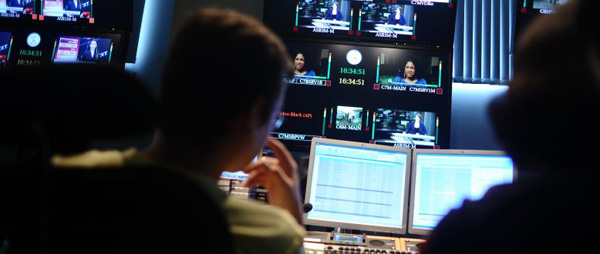 APA-IT Redsys editorial system
One of its main features is the ease with which it can be integrated into production environments. Due to the many options for designing production workflows in Redsys, in effect, the system adapts to the user instead of making the user adapt to the system. It can be set up centrally or remotely, distributed over several locations. Each site can be self-sufficient, but retains the ability to work with any other location.
Using the RedsysMobile Client native app for Android and iOS, planning elements, rundowns and stories can be opened and edited in the field. For example, stories can be dictated to the RedsysMobile Client via speech recognition. It also has an interface to a social media CMS.
Broadcast Planning
As well as integration into the existing studio infrastructure and connection to Redsys, Qvest is making the new automation processes as straightforward as possible for ORF's team and setting them up to use in future editorial workflows. Qvest Media's subsidiary, software developer HMS is adapting its HMS DiSA Brick Controller to suit ORF and embedding it as a technology layer between the editing system and the Mosart and Opus automation systems they have purchased from Vizrt.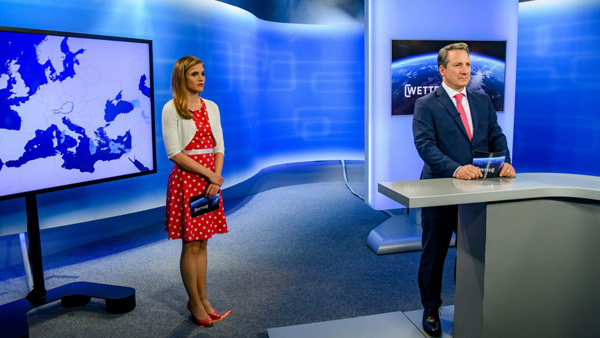 Weather news at ORF
As a result, editors can focus on creating articles and planning broadcasts in the editing system. In the background, the Brick Controller will help ORF staff to ensure that every story within the broadcasting process is implemented correctly from a technical perspective without the editors having to have any detailed specialist knowledge.
The controller is based on the 'brick' concept that has been further developed at HMS as stand-alone, platform independent product. It starts with a process called bricking to comprehensively prepare editorial content for ORF programmes. Each show is categorised and segmented into all of its technical components, such as pre-defined camera switching, camera pans, external feeds, studio robotic systems, video servers, routers and so on.
The show rundown including, for example, clips from the graphics system, is automated to combine with the correct sequence of these technical components which are, in turn, used to create automation templates that generate the bricks.
Flexible Bricks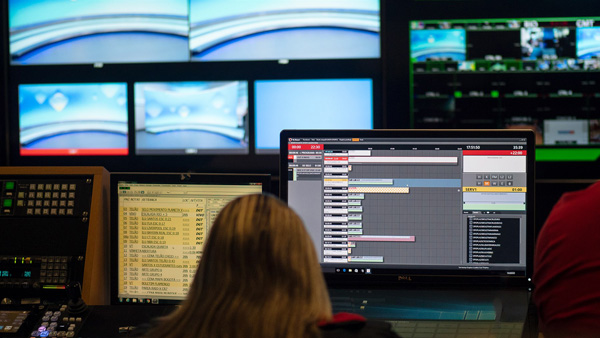 Vizrt Viz Mosart
When the bricks are fed into the automation system, each one acts as a frame for each editorial item and contains all commands and parameters that the automation requires to execute the hardware workflow. Meanwhile, the editor has no technical tasks to oversee and only needs to apply last minute changes to the programme sequence plan, such as breaking news or special guests, much faster than before.
Overall, the bricks act as the translator between editorial creative content and the technical aspects stored in the automation system. As mentioned above, ORF's Brick Controller is embedded as the technology layer between the Redsys editorial system and the Vizrt Mosart and Opus automation software using REST-API and SOAP network services protocols. Qvest Media is also responsible for training ORF staff and for the ongoing monitoring and update of the systems.
"The new automation system will enable our editing teams to adapt the process of a live broadcast in a straightforward way and insert breaking news items, for example, into an ongoing news bulletin with virtually no need for forward planning. One of the core goals is to accelerate and complement our editorial workflow so that ORF will in future be more flexible and able to raise the quality of its productions," said Wolfgang Gärtner, Senior Project Engineer at ORF.
For Qvest, the ORF project demonstrates the importance of expertise in software development in modern systems integration. They are confident that through the acquisition of the software developer HMS, they will be able to build customised, adaptable, manufacturer-neutral solutions for clients. www.qvestmedia.com