Grupo La República Puts Blackmagic Behind Digital Transformation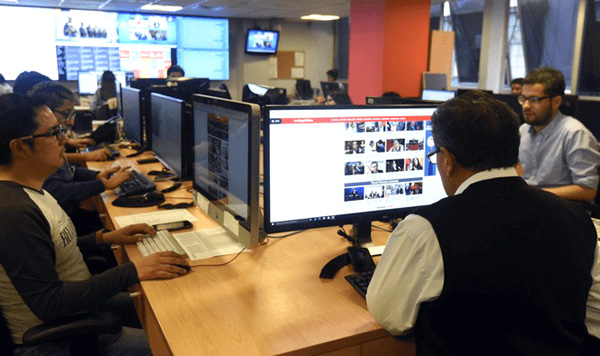 Grupo La República in Lima, Perú, is undergoing a company-wide digital transformation and laid the foundation for RTV, Grupo La República's new digital television channel. The second largest print and digital media organisation in Perú, the company has been running since 1981 and owns print news publications including La República, El Popular and Libero.
Recently, Grupo La República started on their digital upgrade by adapting all of its print content for its new digital distribution platforms, including live news and sports programming via RTV, and preparing to invest in new production hardware. "This digital transformation is something we've wanted to do for a long time, and knew we needed the right equipment to make a success of it," said Alfieri Noce, chief technical officer of R&D at Grupo La República. "I have used Blackmagic Design gear in the past, so when we were ready to move forward, I advised on what we needed to make this happen."
URSA and Studio Cameras
So far Grupo La República has designed a Blackmagic Design workflow comprised of URSA Broadcast cameras, ATEM Television Studio HD live production switchers, Blackmagic Studio Cameras and other products. The company started by integrating three URSA Broadcast cameras into the shooting set-up on several shows, including the morning political show 'Sin Guión con Rosa María Palacios', the sports show 'Libero' and the pop culture entertainment show 'Populovers'.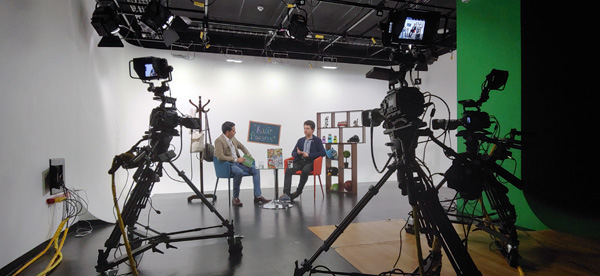 "A main factor for us in selecting the URSA Broadcast was the ability to use the lenses we already had, including older, after-market HD lenses. With the URSA Broadcast, we were spared the expense of purchasing an entire stock of new lenses, which helped keep us on budget," said Alfieri.
Grupo La República has four Blackmagic Studio Cameras as well. "These studio cameras are very reliable and complement the URSA Broadcast cameras with some extra functionality," he said. "For example, some of the Studio Camera's functions that especially suit our productions are the 10" viewfinder, remote camera controls, the range of input connections and how simple they are to use."
Dynamic Shows
Grupo La República also implemented two ATEM Television Studio HD live production switchers which they have been using to switch between cameras while shooting their RTV programming. "Because of the dynamism of our shows are quite dynamic, we need switchers that are reliable and straightforward for the operators," said Alfieri.

"The ATEM Television Studio HD has really eased production for us, especially when switching cameras, zooming in and focusing on details that we particularly want to highlight during broadcast," said Noce. "Their compact design impacted our decision when integrating them into our workflow because it makes the controls easier to manage from the front panel, and they're also very portable, so we can move them around whenever we need to."
To monitor broadcasts, Grupo La República has a SmartScope Duo 4K, and is finding the waveform monitoring useful for adjusting video levels or matching black background levels when keying. It has a luminance waveform of the black and white levels in video signals, and can be used to help set the output levels on broadcast decks or for general monitoring while editing or colour grading.
Other Blackmagic hardware includes a Smart Videohub 20x20 router, SmartView 4K to monitor the program feed, and several converters, including Mini Converter Optical Fiber 12G and twelve Mini Converter SDI to HDMI 6G.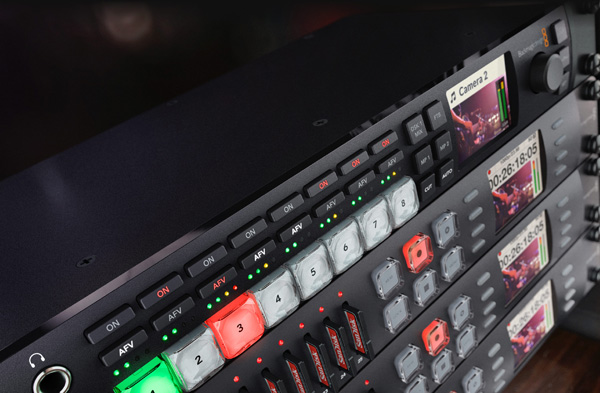 Grupo La República also plans to equip its two other studios in Chiclayo and Arequipa with Blackmagic and will migrate some of the devices they have now to those cities as they purchase more for the Lima studio. As Grupo La República's digital transformation continues, the organisation plans to rebrand RTV in 2019, launching it on its own independent website. www.blackmagicdesign.com