Interra's New Media Player Brings Speed and Efficiency to QC Workflows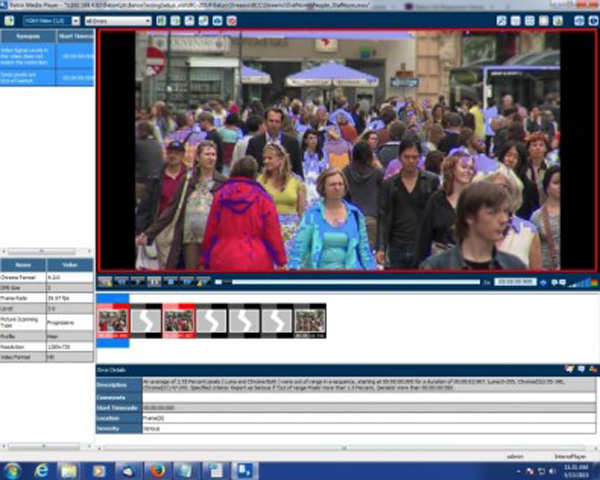 Interra Systems has developed Baton Media Player, BMP, a new media player with support for a wide range of formats and simple integration with broadcast workflows at all stages of production from ingest to distribution. Built for heavy-duty applications, BMP makes a diverse range of functions available in a single tool, which production and post teams can use to play, inspect and verify audio and video from various content locations, while collaborating with multiple teams and projects.
Sold standalone or integrated into Interra software, BMP helps make the tasks involved in preparing media, and ensuring its readiness for delivery, run more efficiently. The visual and technical information generated through BMP indicates whether content looks and plays exactly the way it was intended. It supports SDI playout and a comprehensive range of audio, video, elementary and container formats, along with wide support for closed captions and subtitle formats.
"Interra's file-based QC software BATON has incorporated a media player for some time, but BMP adds functionality, ease of use and efficiency to many broadcast and ABR applications," said Anupama Anantharaman, vice president, product marketing at Interra Systems. "Because video production and distribution workflows today are growing more complex, having tools to review and rectify quality issues has become more important. Ultimately, the purpose of BMP is enabling better viewing experiences for consumers."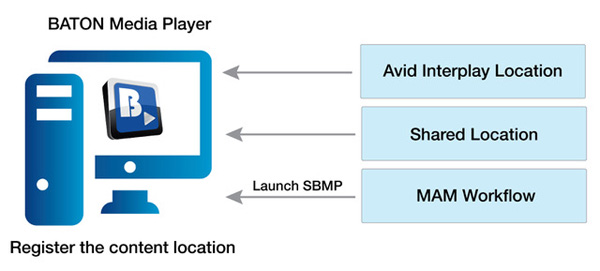 BMP has functions for frame-accurate playback of high-resolution video, playlist capabilities, mark-in mark-out tools to mark specific sections, audio waveform, loudness and audio-level meters. Its more specialised tools monitor the colour intensity and range during playback to verify image quality.
As mentioned, BMP is sold both as a standalone media player and as an integrated part of BATON. When used for QC, BMP can be set up to play the detected errors in an automated manner, without requiring manual intervention. It can also be used for fast navigation to different error locations, manual validation of error severity, error region marking, slow playback of the error and other tasks.
BMP is now shipping and has been deployed by media companies around the world. Interra Systems will demonstrate the player at the 2019 NAB Show. www.interrasystems.com