Bannister Lake Zeus Storage and Playout Adds Direct MAM Integration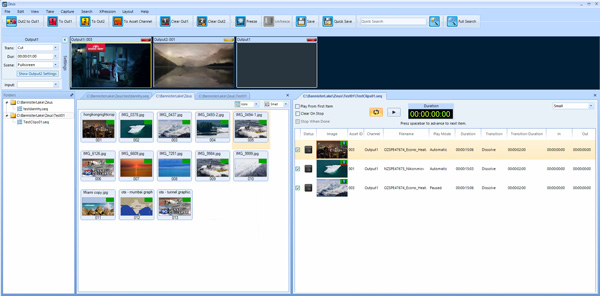 Zeus Desktop
Bannister Lake Zeus, media storage and playout tools accessed through a browser, can now be completely integrated with third-party media asset management (MAM) systems. The Zeus application can be customised to access content within an existing MAM and still run all of its search, drag-and-drop playlist and sequence building capabilities.
Zeus is especially useful for productions that rely on finding and preparing quantities of images and video clips on the fly, in a fast-paced, unpredictable environment. Home shopping channels and news, entertainment and sports productions are typical use cases.
Images and video clip assets are completely searchable and can be made available for playout immediately. Zeus' drag and drop playlist and sequence builder makes a simple method of organising and playing back content. Zeus may also be used as a recording device to capture video content to playback later.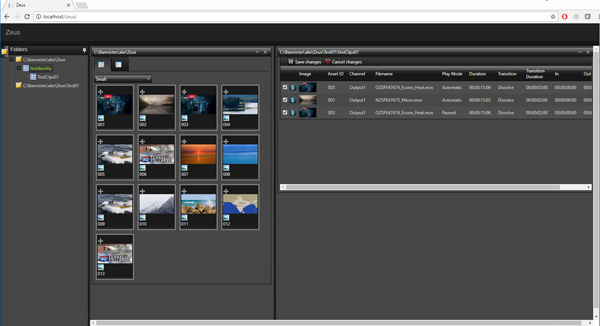 Zeus remote UI
Zeus has a centralised asset management structure that allows multiple users to access the system simultaneously, potentially speeding up the workflow, while making sure the overall system is consistently synchronised - for delivery to playout and also for tracking media through its lifecycle.
The hub-and-spoke structure means producers and other staff members are able to use web browsers to access Zeus, add assets and build shows or content sequences offline, saving production time. Through the UI, users can import folders and move assets into the appropriate output framebuffer.
Zeus supports up to four SDI (HD/SD) output channels as well as NDI and, as mentioned, also allows users to record incoming video. Bannister Lake and Zeus will be at the 2019 NAB Show. www.bannisterlake.com