Grass Valley GV Fabric Launches to Support Open-Architecture IP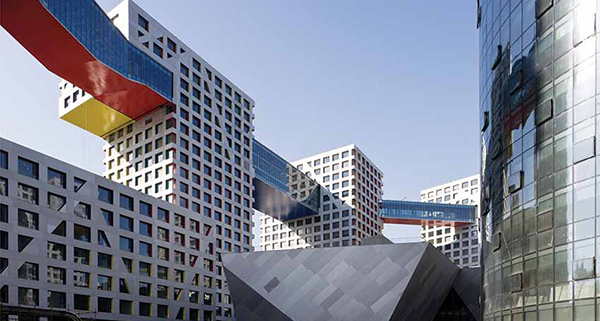 Grass Valley has launched GV Fabric, a high-speed commercial-off-the-shelf IP switch tuned specifically for open architecture broadcast, media and entertainment environments that will support adding, upgrading and swapping out new components. With this approach in mind, GV Fabric is compact, scalable and built for compatibility with nearly any broadcast and media applications, including studios, master control rooms, outside broadcast, venues and others.
Compliance and Interoperability
Grass Valley believes that open-architecture IP is increasingly important, and is making open standards-based IP systems available with provisions for flexible 3rd party equipment interoperability. For example, potential consultation with third-party switch vendors is not required and GV Fabric is compliant with IGMP (Internet Group Management Protocol) internet protocol, a communications protocol used by hosts and adjacent routers on IPv4 networks to establish multicast group memberships. IGMP is central to IP multicast, and may be used for one-to-many networking applications such as online streaming video.
GV Fabric's scalability makes it equally adaptable to spine-and-leaf or monolithic type structures, both for single or redundant network schemes. Its non-blocking architecture has shown zero packet loss at very low latency.

The Grass Valley IP Switch is also compliant with the PTPv2 timing protocol for device and network timing - alternative clock distribution schemes include transparent and boundary clock mechanisms.
GV Fabric is delivered with the necessary software pre-installed, including a Docker container allowing deployment of future applications that can run independently on top of the operating system. The container software packages the code and its dependencies - as a lightweight, standalone image - so that the application runs correctly from one computing environment to another.
GV Fabric Hardware

The 1U full-rack system has up to thirty-two 40/100GbE ports with independent port configuration to support alternative device speeds and channel segmentation, and a 1U half-rack width version has 16 ports. This half-rack version works well for fly packs with redundant 2022-7 networks in a single rack unit. All ports are fully independent and auto-sensing, supporting Ethernet speeds of 1/10/25/40/50 and 100 GbE.
Complete Suite
GV Fabic is validated for use with Grass Valley IP-enabled hardware and software, which comprises DirectIP enabled cameras and switchers, conversion and processing devices, and multiviewers. All together, the products make up a complete suite of open IP applications that Grass Valley supplies as a turnkey IP core infrastructure in order to reduce deployment time for users. The system includes IP switches plus the associated broadcast control, configuration and monitoring systems, with dedicated IP software. www.grassvalley.com