Kanal 2 Estonia Switches to EVS Dyvi Software-Defined Switcher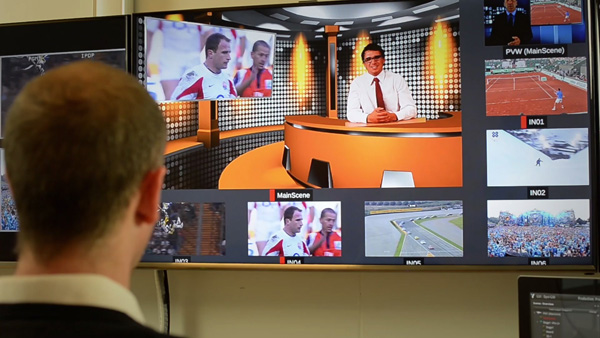 Kanal 2 is one of Estonia's largest private television networks, delivering news bulletins, weather forecasts, talk shows, magazine programs and sports broadcasts from its main studio in Tallinn which features four large video walls.
The network wanted to be able to pre-record content and find a more efficient, flexible way to drive the material displayed on the video walls. They purchased a Dyvi software-defined switcher made by EVS, comprising a single GPU-enabled processing module with 32 inputs and 16 outputs.
Head of AV Technology at Kanal 2 Toivo Taremaa oversaw the switcher's deployment. "The GPU architecture and software-defined approach to live production makes Dyvi quite different to standard switchers we have used in the past," he said. "Being able to drive our studio screens via our switcher while we produce our programming has changed our operators' work significantly – it is intuitive and responsive and has freed us up to be more creative across all of our productions. Also, if we need to, we can scale it to meet future demands."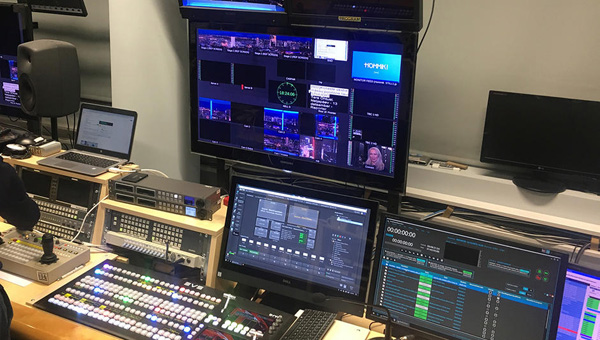 Modern GPUs are very efficient at manipulating computer graphics and image processing. Their highly parallel structure makes them more efficient than general CPUs for algorithms developed to process large blocks of data in parallel, and accelerates the creation of images in a frame buffer for output to display devices like Kanal 2's video walls.
Also, because the main program output and the on-camera video wall control are combined in one system, one operator can orchestrate the entire show from the Dyvi without requiring extra resources. By using simple offsets and substitution tables in Dyvi, content can be fed to screens that have a canvas much larger than HD/1080p.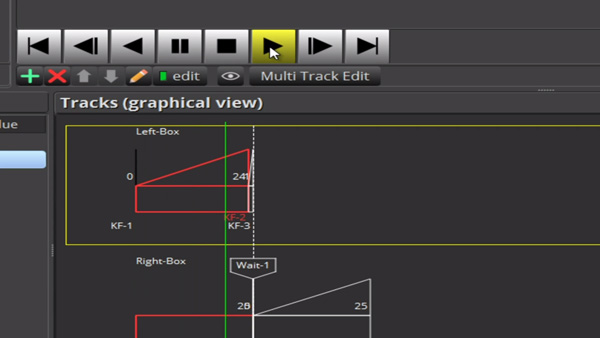 Dyvi's customisable design means it can be configured to align with most productions or creative requirements. For example, to save time it is possible to use the switcher to load a production configuration from one show to another, which is very practical in busy broadcast centre environments where productions can take place back to back, running from a single control room serving multiple studios. The switcher panel layout and user layout are loaded accordingly.
Kanal 2 purchased the switcher through EVS channel partner Avec Est Oü who were on hand throughout the deployment. After a week of on-site configuration and training, Kanal 2's production team has shifted from its legacy switcher to Dyvi, with no additional support. Migrating from traditional vision mixing practices to processes that take advantage of GPU processing and a software-defined architecture, their production crews find it more flexible and are therefore becoming more engaged and interested in its creative potential.
Because its GPU architecture is presented in a format that a single person can learn and control, Dyvi can be adopted across different live video production applications. It processes complex and multi-layered video designs, effects and graphics. Kanal 2 now uses it daily for a variety of regular studio productions.
If necessary, Dyvi can be scaled up by adding several processing modules together in a cluster, each bringing 32 inputs/16 outputs (SDI/IP) with GPU processing power. The switcher processing modules and customisable panels can be assigned to several galleries to tune up utilisation of resources, or be combined for bigger production requirements. evs.com