Toronto Maple Leaf Sports Centralises and Builds Fan Experience on Dalet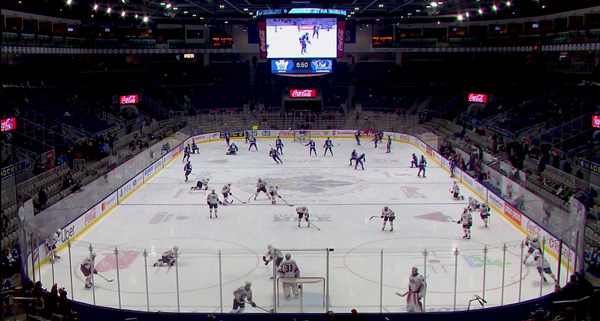 As the owner of several of Toronto's hockey, basketball and football teams, Maple Leafs Sports & Entertainment (MLSE) has access to a large amount of content, some that is familiar, some that may be entirely new to their fans and broadcasters. The organisation's permanent archive holds over 50,000 assets, some dating from the 1950s, relating to their teams' games, practices, media scrums and interviews.
"Professional sports are a type of entertainment that attracts fans by focussing on what's happening right now. In that spirit, digital production has become a great source of opportunities when it comes to fan engagement," said Shannon Hosford, Chief Marketing Officer at MLSE. "Our number one goal is to create a memorable media experience that connect with fans before, during and after the game."
Cross-Channel Experience
MLSE carefully curates its content for delivery to a cross-channel experience that fans now expect, reaching websites and mobile apps, and allowing interaction via social media. Their media production team uses a centralised Dalet archive system to aggregate all of their content, and make sure they are delivering the best content available to fans for any purpose without missing critical material.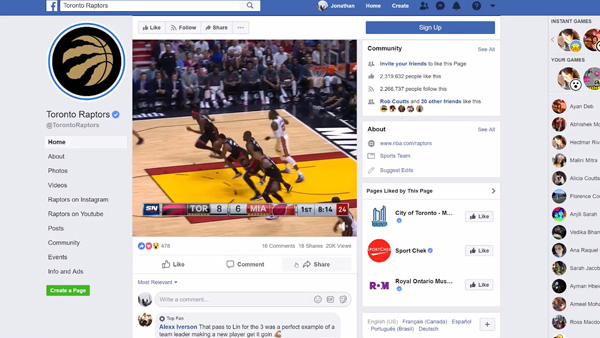 Having the Dalet archive means they can go back to find relevant moments that will deepen levels of engagement with fans, partners and others. In order to improve the overall fan experience as well as tap into new markets that may increase revenue, the organisation has expanded its Dalet archive installation and made the move to a wider production management system based on the Dalet Galaxy MAM and workflow orchestration system.
Since acquiring Dalet Galaxy, they have pushed about 200,000 assets through the system, using Sports Logger to log events, either live as they happen or later from recordings. MLSE was also keen for their edit suites to access Dalet directly. By changing their original suites to Adobe Premiere Pro and adding the Dalet Xtend plugin to the Galaxy, editors gain direct access to the central media storage, and can find footage themselves and drop clips directly onto the project timelines instead of waiting for producers to do this for them. They can also collaborate with other Dalet users in their environment and workflow such as journalists, prep-editors and producers.
Four Professional Teams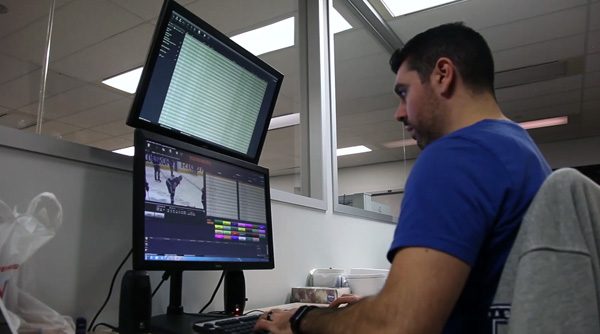 The new Dalet Galaxy system is handling sports production and distribution for MLSE's four professional sports teams – the Maple Leafs NHL team, Raptors NBA team and the Toronto FC and Argonauts football teams, and has also supported MLSE's efforts to amalgamate their marketing and broadcast departments. Galaxy made it possible to weave those two groups's work together into true collaboration projects.
For example, at Raptor basketball games at Scotiabank Arena, the MLSE venue, the team uses Dalet to help stage the weekly in-arena shows for the season. The coordinators can look for specific footage on one topic, while editors search for something else. These assets can then be pooled together to rapidly edit and produce the show.
Having everything in one place, as well as on one system, makes sharing and collaboration logistics simpler. During the Toronto Maple Leaf hockey and Raptors games, for instance, an operator uses Galaxy for on-air playout to bring content straight from the system to the arena scoreboard. By unifying content ingest, production and distribution into a single system, operations are more agile when sharing content across divisions, offices and distance, driving interconnected storytelling across the brand.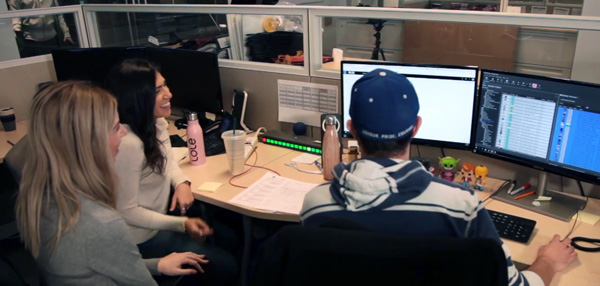 MLSE effectively wrangles content with a detailed metadata scheme that makes it accessible and useable, live and in the future. "As production has evolved to include options beyond traditional television, like social media and websites, Dalet has also helped us operate much faster on a game day and publish material to our social platform right away. We reach fans at a deeper level - in-arena, on TV screens, and through social media," Shannon said.
"We use Dalet to focus on telling timely stories that matter to fans right now, either by developing short form content from interviews, looking into the lives of players, or deconstructing a spectacular play just after it happens. It also gives us the ability to reuse that content for a related story in the future, connecting the history of the organisation and building up to that 'now' moment." www.dalet.com