Java Jazz Festival Livestreams Reach International Fans via AJA Gear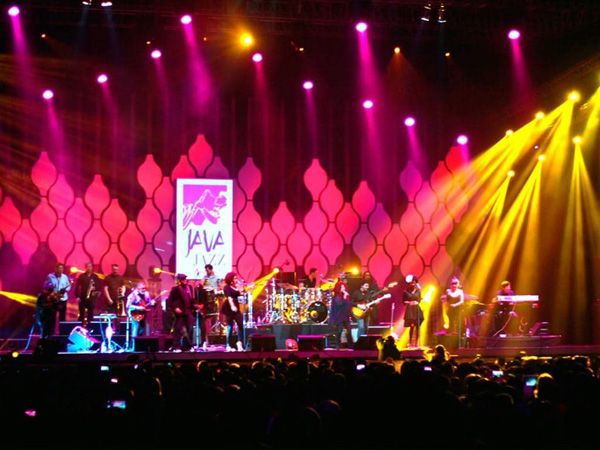 For 15 years, the Jakarta International Java Jazz Festival has held its rank as one of the world's largest music events and the biggest jazz festival in the Southern Hemisphere. Founded in 2005 by Indonesian media entrepreneur Peter F Gontha, the festival has featured performances by thousands of top jazz musicians and attracted international attendees over the course of the three-day event every year in March.
Systems integrator PT. Interindo Multimedia in Jakarta has led all broadcast operations for the Java Jazz Festival since 2006, including capturing isolated recordings of the camera inputs and livestreaming the event to viewers around the world via YouTube, DTH-TV First Media, Telkom Vision and Bali Tower. The company is also responsible for assembling and configuring all of the hardware required for the livestreaming workflow.
Much of this onsite equipment is AJA gear for streaming, video and audio I/O, fibre transmission, frame synchronisation and conversion. During the live concerts throughout the festival, AJA's FS2 dual-channel converter and frame synchroniser is used for HD colour correction and audio embedding at each of the main event stages.

From the event stages, signals are transmitted to the master control room via AJA's FiDO-TR single channel 3G-SDI fibre transceivers, which facilitate long cable runs up to 10km with electrical isolation for eliminating ground loop problems. A ground loop is an unwanted electric current path in a circuit resulting in stray signals or interference.
For live festival broadcasts, HD video signals are also routed to the master control room via an AJA KUMO 3232 router. In the master control room, AJA's KONA LHi multi-format video and audio I/O card establishes the connectivity for bridging incoming signals to various editing and effects software for live cosmetic cleanup in the video image and graphics additions, as well as distribution via social media platforms. Because AJA hardware is supported by many different editing, VFX and graphics packages, the same device can be used by many different applications on the same system.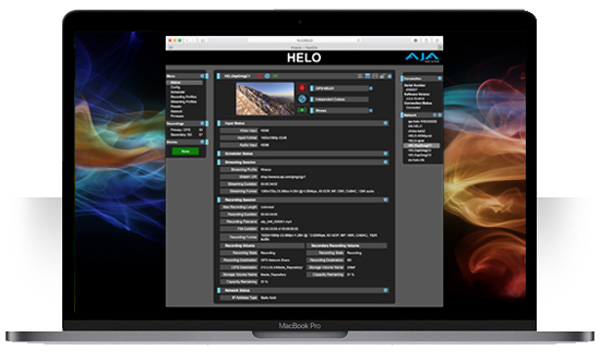 For livestreaming of line cuts selected from the multi-camera recordings to YouTube, signals are recorded and distributed live to the CDNs by AJA's standalone HELO H.264 streaming, recording and encoding device. Its purpose is to feed both SDI and HDMI I/O into one appliance, and then stream out to a CDN while simultaneously encoding and recording H.264 files to either SD, SDHC or SDXC cards, USB storage or mounted network based storage.
HELO is, in fact, the main device for livestreaming Java Jazz Festival performances to YouTube, since it is able to support 15-hour continuous uptimes where there is no margin for error or equipment failure. "HELO is the most stable encoding equipment we've used to date, saving time and money and making the livestreaming workflow more predictable and manageable. We don't spend time worrying about downtime, equipment performance or livestream broadcast quality," said Djundi Karjadi, General Manager at PT. Interindo Multimedia. www.aja.com