Dalet Centralises News and Speeds Delivery for India's Times Network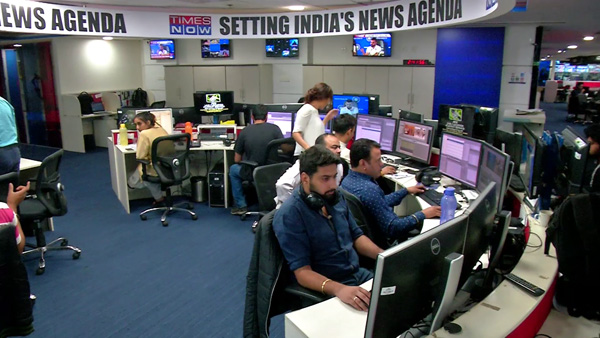 India's Times Network produces and broadcasts many of the country's main news and media outlets including Times NOW, ET NOW, Mirror NOW, Movies NOW & Movies NOW HD, MN+, Romedy NOW and Romedy NOW HD, MNX and MNX HD and Zoom.
"Times Network is recognised as the major broadcast network in India," said K Yegneshwara Iyer, Senior Vice President & Head of Technology, Times Network. "To hold that position and always be the first to break news, we were interested in finding a system that would continuously grow and be able to manage the whole Times of India news group. We wanted to centralise and bring all of our archives into one place, and give access to our teams and departments located across the country."
They have deployed the Dalet Galaxy media asset management and workflow orchestration platform to help them optimise the way they use their content and accelerate delivery for its 24/7 news channel Times NOW. He believes that many companies don't completely know what they have on video, which means missed opportunities to deliver stories in the right place at the right time with the right material.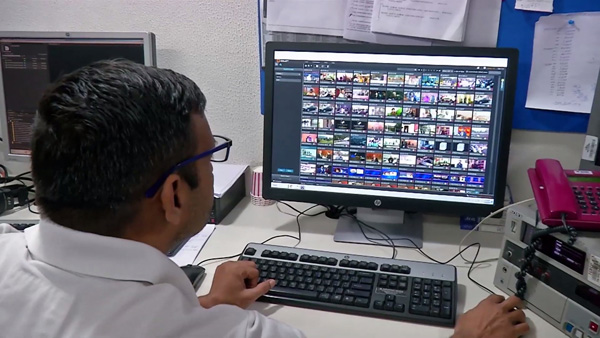 Wide access to today's 24/7 news channels means breaking news has become a part of life for many people across India. Speed and timing are the critical factors for broadcasters. Footage must be identified, pulled into production and put on air as soon as possible – before any other channel airs the story first. Speed, in fact, is what the Times Network staff like most about Dalet. Once the material is discovered and available to their editors' workstations, they can move it to air very quickly.
For example, they recently needed to built up background elements for a story about the court appearance of Vijay Vittal Mallya, a businessman and former member of Parliament in India. A simple search retrieved all of the information they had about him and transferred it to their Avid Interplay system for editing, publishing and telecasting. This meant they could assemble a story that combined recently shot and archival media.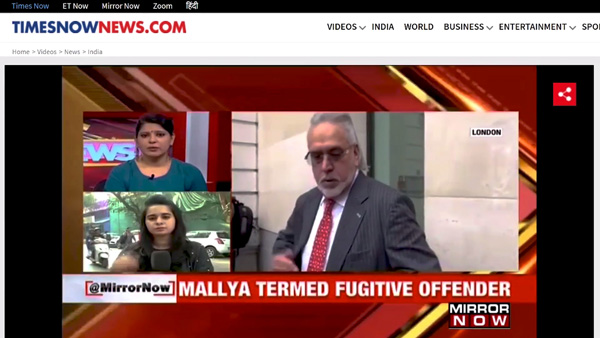 The Galaxy MAM helps organise not only their video, audio and text assets but also their workflows. They currently spread their digital and television operations between two cities, New Delhi and Mumbai. Through a data transfer pipe between them, the Galaxy MAM allows them to share the same footage catalogue from either location, mark in/out points or perform local restores when necessary for either TV or their digital partners.
The lack of divisions makes processing for any purpose straightforward and consequently, much of what their audience sees on broadcast TV is consumed simultaneously on digital platforms.
"Our creative staff have little capacity to spend time searching for material," said K Yegneshwara Iyer. "If we can speed up that part of their job, it gives them a chance to focus on what they are good at – producing stories."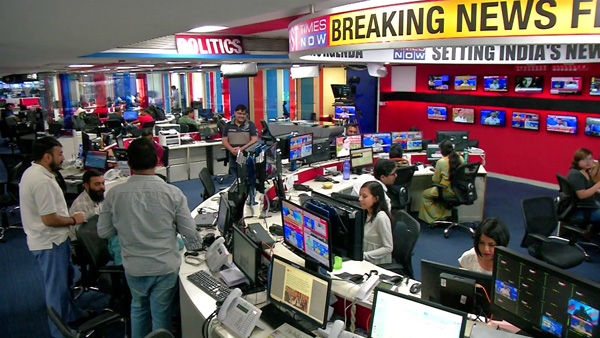 The key element of Times Network's MAM system is metadata. At the point of digitisation or ingest into the MAM, the archivist can create as many fields, drop down menus and tickboxes as they need to add tailored metadata to clips that the staff from the company's many departments can use to find exactly what they are looking for. For example, producers looking for branded content can search by client name, the programming team can search by show name – any producer can search to meet production requirements without wasting time.
Times of India would now like to extend access to Dalet to other areas of news production such as their remote broadcast teams and researchers and the other meda outlets. www.dalet.com