Evertz Integrates RIST for Live Video Transport Over Unmanaged Networks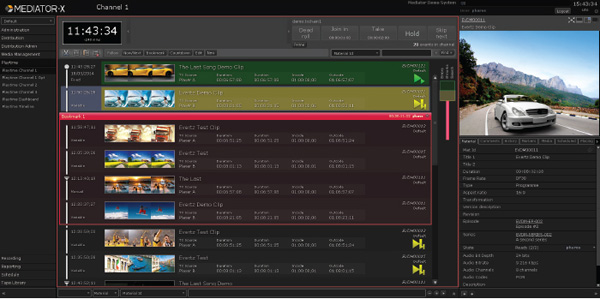 Mediator-X linear transmission
Evertz has integrated Reliable Internet Stream Transport (RIST), currently under Video Services Forum's Technical recommendation TR-06, into its file based hardware including Mediator-X and Overture playout.
VSF notes that broadcasters and other video distributors continue to show more interest in using unmanaged Internet infrastructure to transport video, and at the same time demand grows for systems that can compensate for the packet losses and delay variation that sometimes affect those transport streams. Furthermore, devices available from various suppliers addressing such losses and delays may turn out to be incompatible.
The RIST project deals specifically with the lack of compatibility between devices, and aims to define interoperability points through the use of standards and recommendations. An initial version of the specification, TR-06-1, has been released so far.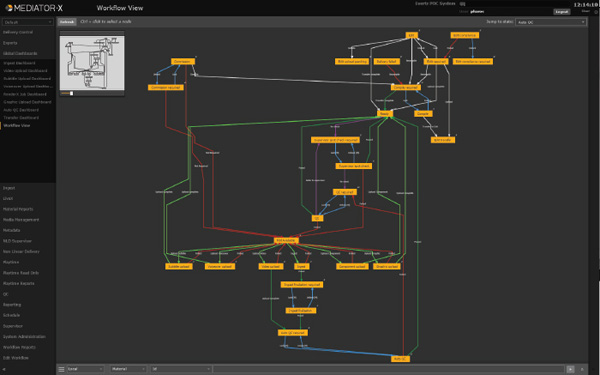 Mediator-X media asset management
Evertz Mediator-X is an enterprise-grade MAM (media asset management) and unified file based operations platform for content supply chain and playout automation, and Overture Playout is Evertz' linear playout system. The Mediator-X platform is used across the workflow from ingest to delivery with metadata that is fully indexed and searchable, supporting both linear automation and nonlinear delivery applications. Workflows are managed at component level to allow video, audio, captions and so on to exist independently in the system. Mediator-X is aware of all instances of each component in the storage systems so it can deliver them as and when required.
The integration of TR-06 into the Overture products – Overture RT Live and Overture RT - enables Overture to transmit and receive reliable video transport streams across unmanaged networks, and moves their existing, successful deployments to an interoperable standard that is supported across the industry. The Overture platform with RIST includes support for high mezzanine level bit rates of up to 150 Mb/s or greater, which enables the Overture platform to be used for many different broadcast applications. evertz.com