Royal Ascot Keeps Pace with Evertz DreamCatcher and RaceTech's Winning Line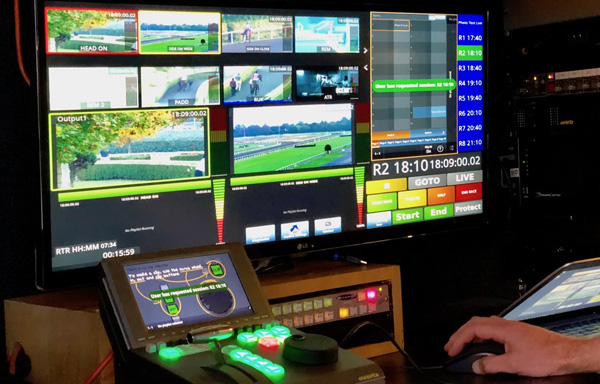 Evertz DreamCatcher
At Royal Ascot held 18-23 April 2019, one of the top events of the flat racing season, RaceTech delivered broadcast coverage to Sky Sports Racing, the Hong Kong Jockey Club and Ascot TV's large screens at the racecourse. Owned by the British Racecourse Association, RaceTech supplies outside broadcast vehicles, cameras and crews to capture the action at all of the main horse racing venues around the UK.
The company also supported independent productions made by bookmakers throughout the Royal Ascot meeting, and its feeds were made available to ITV Racing, a regular magazine-style show that complements the race coverage. Their crew set up two OB vehicles used throughout the event, including the recently-built OBX, RaceTech's largest vehicle that can seat a crew of 17 in two separate production areas and monitor up to 32 cameras.
RaceTech started up as the Race Finish Recording Company in 1946. As well as broadcast, media, logistics and project management services, it has gathered a portfolio of innovation over the years including one of the first photofinish systems developed for horseracing, full HD broadcast and modern AV installations in racecourses.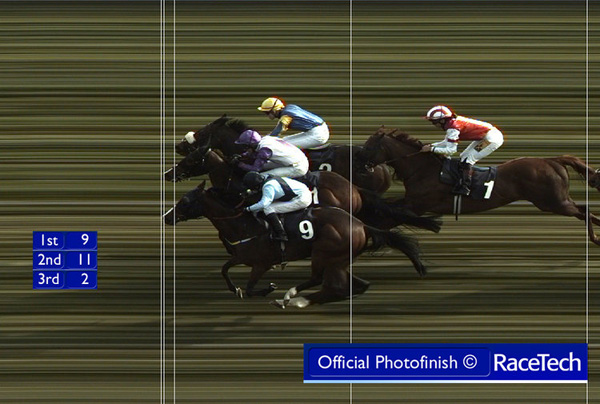 RaceTech's Winning Line Technology
For example, RaceTech has been developing a reverse angle photofinish camera, called Winning Line Technology, which was launched during Royal Ascot, to supplement their existing photofinish cameras. Captured with a system made up of a single mirror with two cameras, the new reverse angle images give a clearer view of the horses from the nearside and are used in conjunction with the mirror image. The reverse angle and standard mirror images are posted on the British Horseracing Authority website following each race as part of the official photofinish.
Evertz DreamCatcher
To record the cameras across the five days of racing, up to eight per race, the team used DreamCatcher, a scalable IP-based production suite made by Evertz, with tools specialised for fast-moving, live productions. RaceTech worked with Evertz over a two-year period to help develop DreamCatcher for the racing industry, and continues sending their feedback to the company's R&D team in Canada. In October 2018, RaceTech introduced DreamCatcher into six of its fleet of HD mobile control units and is now using it on about 770 horse races each year.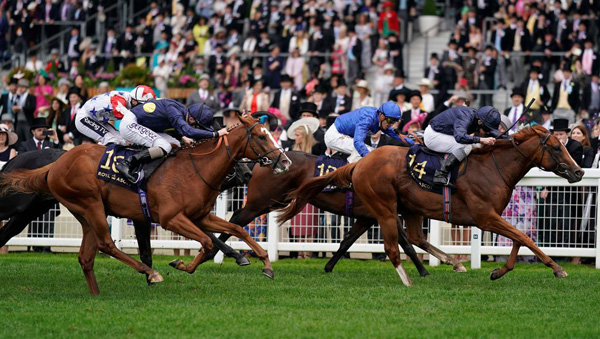 As well as helping to keep their workflow running at the pace of the action, DreamCatcher also played a role within RaceTech's video assisted referee (VAR) system. Used as the Stewards Video Enquiry system, it took feeds from camera positions covering all angles including head on, side on, high level hoists, gantry cameras, drones and portable radio cameras.
The Media Department Manager at RaceTech Guy Fontaine said, "DreamCatcher's ability to replay sharp, clear Super Slow Motion without stuttering was a key reason why we chose this system for the vehicles. From DreamCatcher's touch screen and quad split output to a 75" monitor, racecourse stewards can view any split as full screen. Officials also have functions like zoom, jog and slow motion to closely scrutinise the images in the event of a dispute or rule infringement."
Under Pressure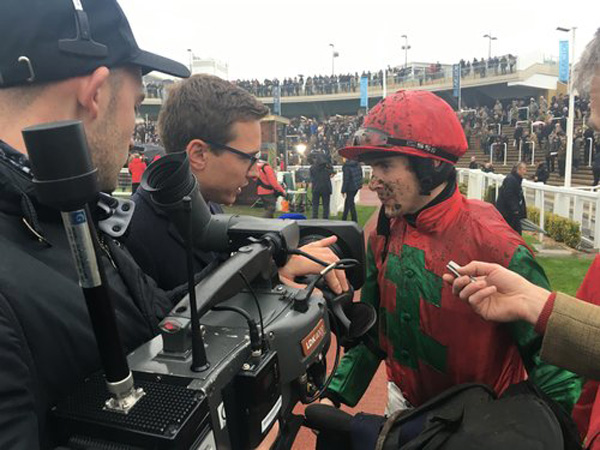 The camera feeds were continuously reviewed to make sure the races were legally adjudicated. DreamCatcher captures multi-channel HD recordings and makes the content simple to access for replay and archiving, and is flexible enough so that RaceTech can scale on-track operations according to the event, recording up to 10 cameras including slow motion and the Winning Line cameras. Meanwhile, the race stewards at the track can instantly review all camera angles for the whole of each race as they check for actions that break the rules or illegally affect the outcome of a race.
The stewards replay system has been specifically set up for non-technical people, with touch screen control that is easy to use and versatile. Because the stakes for horse racing are so high and race adjudication puts the stewards under a lot of pressure, DreamCatcher's dual role as race recording and stewards race control makes it especially useful. evertz.com