IBC 2019 Innovation Awards Announce Shortlist of Ten Finalists
Image from the 2018 IBC Innovation Awards event.
Ten 2019 IBC Innovation Awards finalists have now been announced. Each year, the awards focus on recognising measurable benefits for producers and viewers, and instead of imposing a theme on entrants, usually reflect trends in the wider industry. Michael Lumley, Chair of the international judging panel said, "This year a number of projects are global in scale and use new opportunities created by connectivity to capture and deliver impressive images, ranging from capturing life under the sea to the excitement of sports."
Divided into three categories - Content Creation, Content Distribution and Content Everywhere - the Innovation Awards are not concerned so much with new products, as with bringing new creative, operational or commercial opportunities to users.
The four finalist projects in Content Creation all featured elements of remote production in their entries. Fox Sports' augmented reality studio for NASCAR uses the real-time rendering and photoreal visual quality of the Unreal Engine to improve their analysis and storytelling with mixed reality broadcasts. Their race analysts interact with photoreal 3D graphics and augmented reality elements in real time. The virtual studio is also robust enough for teams to deliver the immersive reporting remotely, rather than travelling with a mobile studio to each race.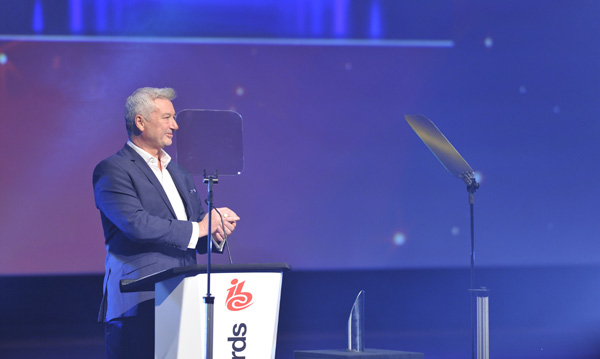 Riot Games' remote production in Los Angeles of the League of Legends eSports World Championships in Seoul was carried globally by more than 30 TV channels and digital platforms. The tournament was broadcast from Korea and centrally managed and produced from the Riot Games' LA headquarters in 18 studios dedicated to 18 different regions and languages.
SailGP and Timeline Television broadcast consistent TV coverage of their new, annual global sailing championship. The project made it possible to deliver live world feeds to London for production. The television director, more than 10,000 miles away, has access to over 40 video and data sources including LiveLine FX for on-screen graphics and data derived from 1,200 sensors placed on the boats and athletes. The project includes extreme low latency system and custom built IP controlled waterproof cameras.
Vodafone in Romania allowed an 11-year-old guitarist to join a rock band on stage in Bucharest performing as a live hologram through a 5G remote link from a studio 2km away, using Musion 3D's EyeLiner holographic foil. The event gathered thousands of fans, and was live streamed on Facebook. Musion 3D used Dejero's EnGo mobile transmitters and Broadcast Servers to deliver video links to and from the studio while the hologram was streamed over a Huawei router and Vodafone 5G link.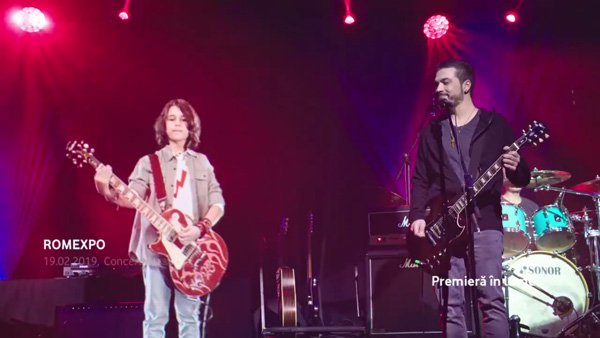 A guitarist performs on stage as a live hologram through Vodafone's 5G remote link.
In the Content Distribution category, Associated Press was shortlisted for transmitting live, broadcast-quality video from submersibles operating 200m below the surface of the Indian Ocean. Footage was sent through the water using LED light within the 'blue' region of the electromagnetic spectrum - removing the need for submersibles carrying scientists from the UK-led Nekton Mission to be tethered to fibre optic cables. Viewers were taken on a journey through the ocean using systems engineered by sub sea communications specialist Sonardyne with satellite transport from Inmarsat.
BT Sport and EE deployed live broadcasts based on 5G-enabled remote TV production, a development BT Sport plans to use to increase the coverage available to viewers with more matches and highlights on air faster than before.
COPA90 developed a new approach to worldwide social media and fan engagement from the FIFA World Cup in 2018.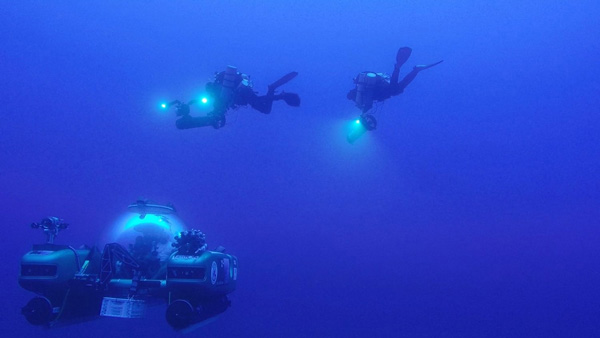 Associated Press transmitted live video from submersibles operating 200m below the suface of the Indian Ocean.
The shortlist for the Content Everywhere category includes Deutsche Telekom for creating immersive video experiences with a 6K resolution 360˚ service, starting with a basketball match between Telekom Baskets Bonn and EWE Baskets Oldenburg from the Telekom Dome in Germany. The live streams were delivered to customers of Deustche Telekom's commercial Magenta VR service via a consumer app. They successfully streamed viewport adaptive 360 video content live from sports events to their consumer base, overcoming the obstacles of high resolution VR production and delivery.
ETV Bharat in India and Aveco built an automated platform for news production, on-demand workflow and playout at a massive scale for 24 OTT channels in 13 languages, served by 5,000 journalists for viewers on mobile phones and tablets, live and on-demand.
Mediapro has delivered matches and fan entertainment from LaLiga Spanish football on Facebook Watch in the Indian Subcontinent.
The winners will be announced at the IBC2019 Awards Ceremony on Sunday 15 September. This year IBC is introducing two new awards, the Young Pioneer Award, recognising rising talent in our industry, and the Social Impact Award, recognising those making a positive impact in the wider world. show.ibc.org